The So Easy Bra: 3-Pack
Your favorite 24/7 pulldown bra, now in a build-your-own three pack
$135
The So Easy Bra
The So Easy Bra
The So Easy Bra
Create your combination of three So Easy Bras from the following color options: Almond, Almond/Black, Black.
With the messy realities of postpartum and breastfeeding, we know that one bra is just not enough. The So Easy Bra now comes in a build-your-own 3-pack, so you can always have this Stage 1+ bra at the ready — and have different colors in the rotation.
Our aloe vera-infused, ultra-soft bralette is chic, comfy, and most importantly, designed with a lactation consultant specifically for optimal breast health in the early stages of breastfeeding. Starting from pregnancy onwards, wear this minimally supportive bra all day for easy pull-down nursing access and at night as your favorite sleep bra. You'll feel like you're wearing nothing at all.
Please note: multi-packs must be returned in full. We do not accept partial returns of multi-packs. 
Size Guide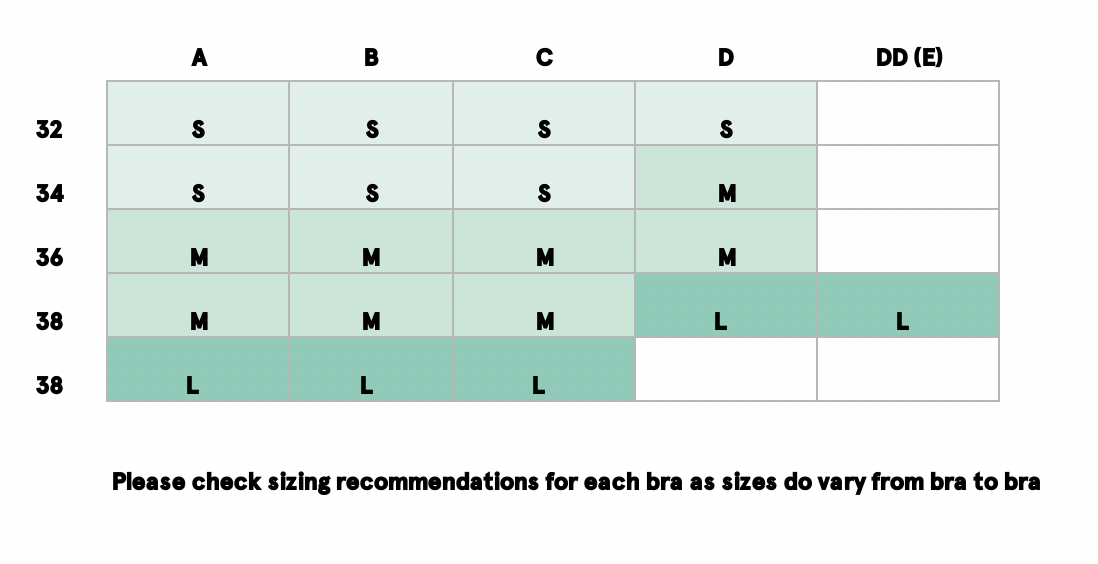 Details & Features
Pull-down front cups for easy nursing
No clasps or clips to optimize for comfort
Adjustable straps to ensure an ideal fit
Aloe finish on fabric is extra-soft on skin and naturally antimicrobial
Designed with an IBCLC to ensure no acute points of constriction or compression
No cups or padding
Small is unlined; medium and large are lined
FAQ & Returns
Please note, multi-packs must be returned in full. We do not accept partial returns of multi-packs.
Our full return and shipping policy is here.
Multi-packs, bundles, and sets are not eligible for discounts.
For questions on fit or sizing, email us at hello@itsbodily.com
Stage 1 Optimized Nursing Bra:
When to wear it: From pregnancy through all stages of nursing, and beyond
Stage 1 Bras are designed to maximize comfort, ease, fit and style as your body adapts to changing band and cup sizes, sensitivity from engorgement and increasing levels of milk production following giving birth.
Did you know that many of the most common breastfeeding issues are linked to the bras we wear?
It is true! Wearing a bra that you like shouldn't expose you to features that can negatively impact milk supply, or potentially increase risk of clogged ducts and mastitis. That's why we created a system for selecting bras that makes it easy to optimize for breast health (check out The Stages of Breastfeeding for choosing a nursing bra that's right for you), and designed all of our bras together with a lactation consultant.
Materials & Care
Materials: Aloe vera infused 90% Nylon, 10% Elastane
Care: Machine wash cold. Tumble dry low delicate. Do not bleach. Low iron. Designed in NYC and manufactured in Colombia
How to Choose a Nursing Bra
Unsure of what kind of nursing is right for you and your body? Want to make sure that you are reducing factors that potentially contribute to clogged ducts and mastitis as much as possible? Check out our easy guide to choosing the right bra here. We've made it as easy as 1-2-3