Pumping 101 Set
The pumping essentials: hands-free pump bra, lactogenic boost, leak protection
$126
The Do Anything Bra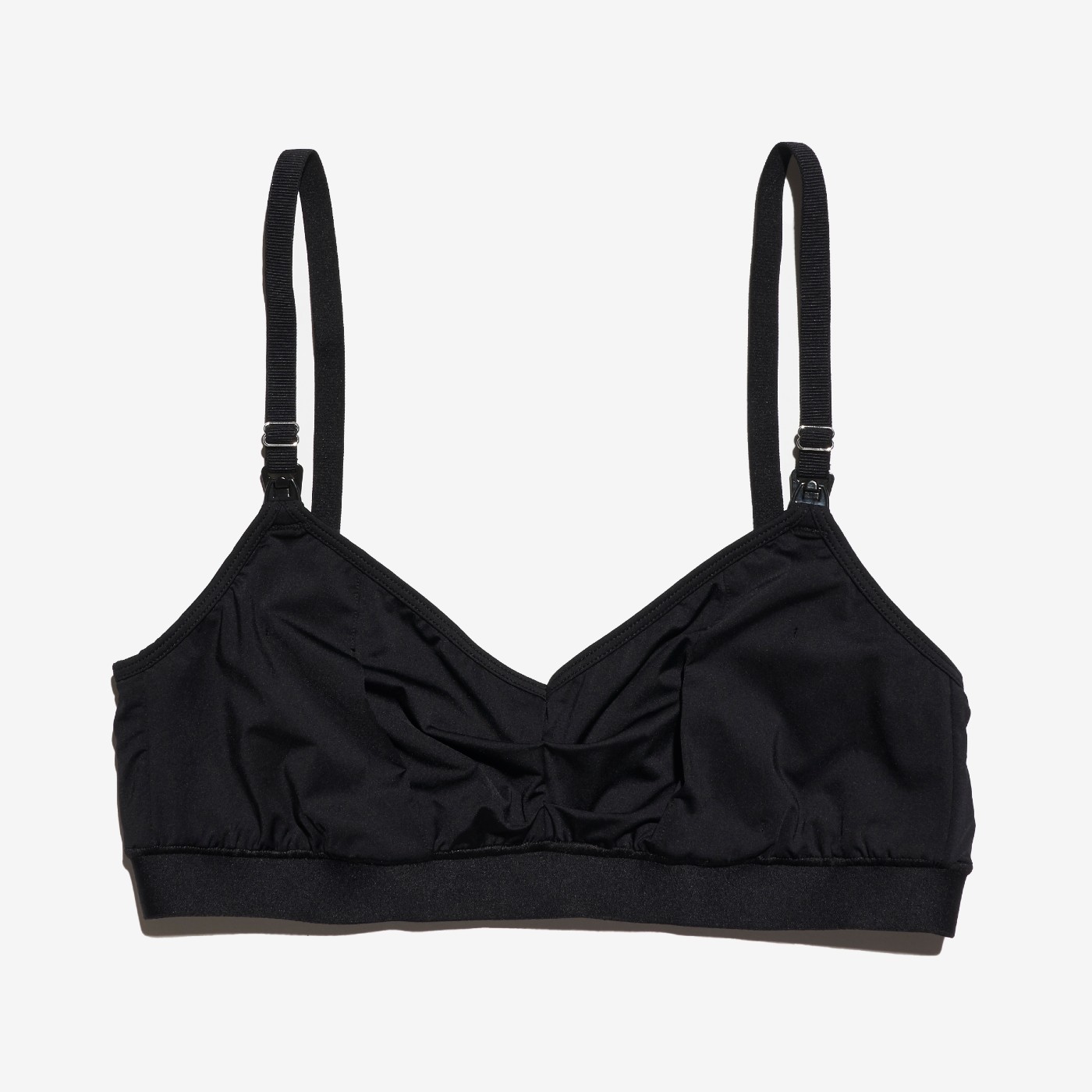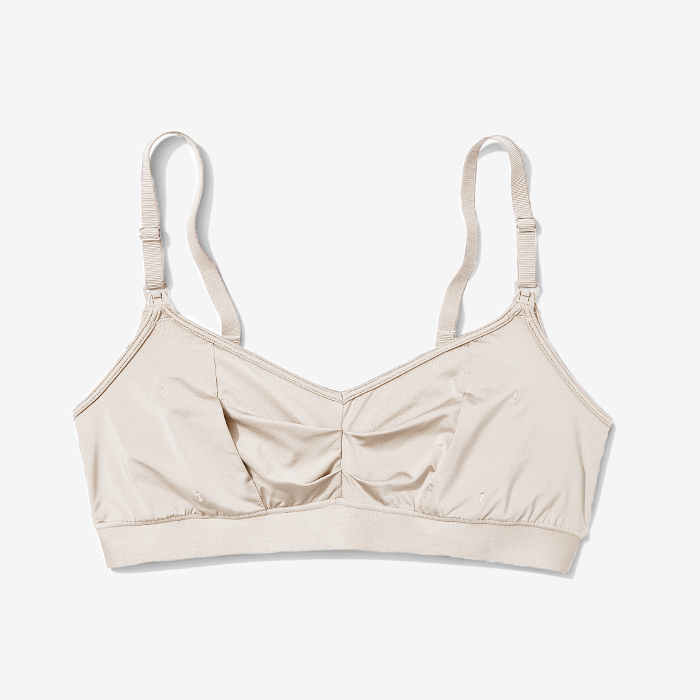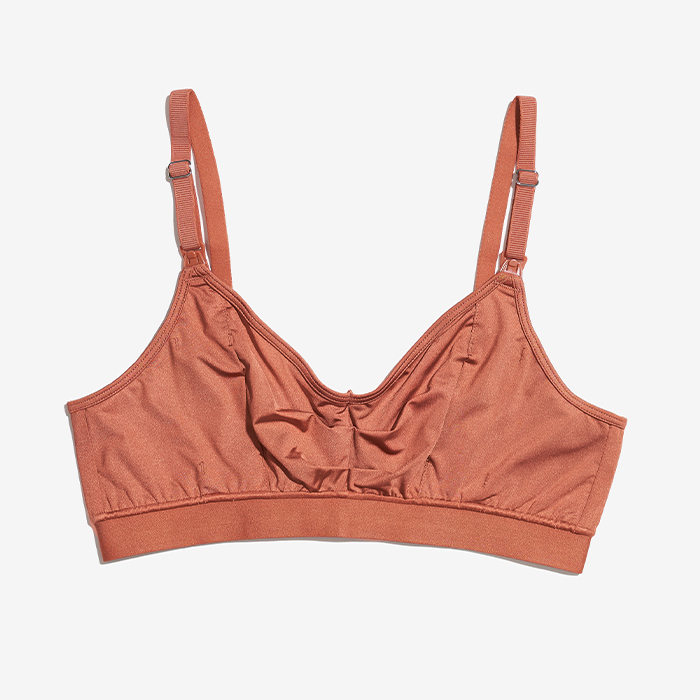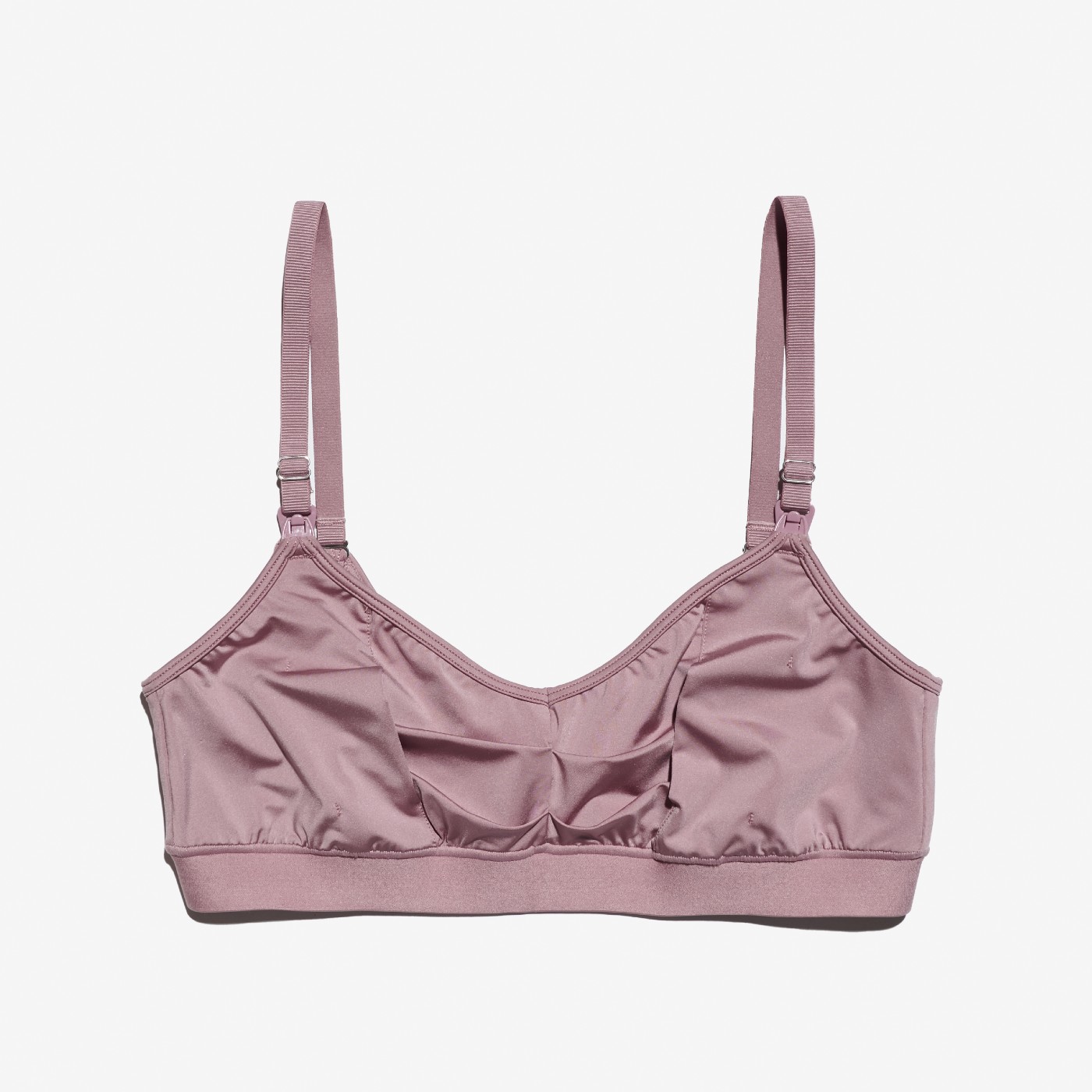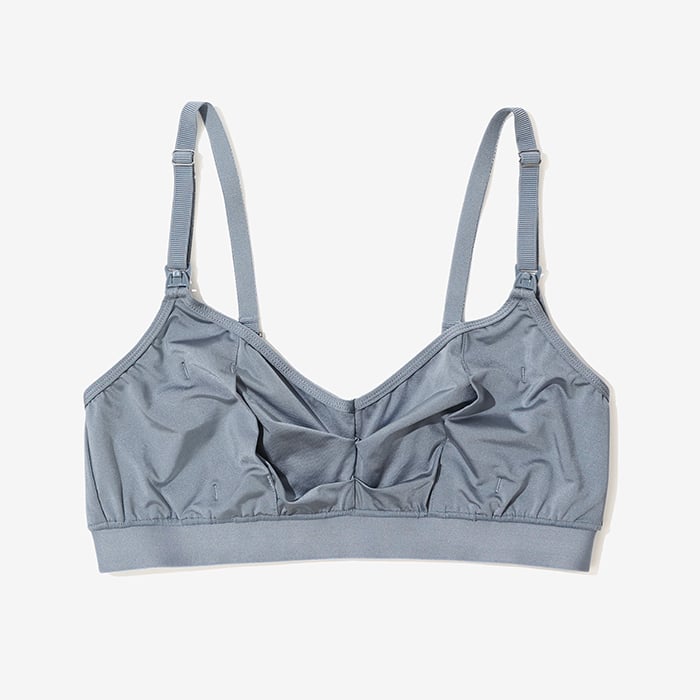 Lactation Latte (Select Your Flavor)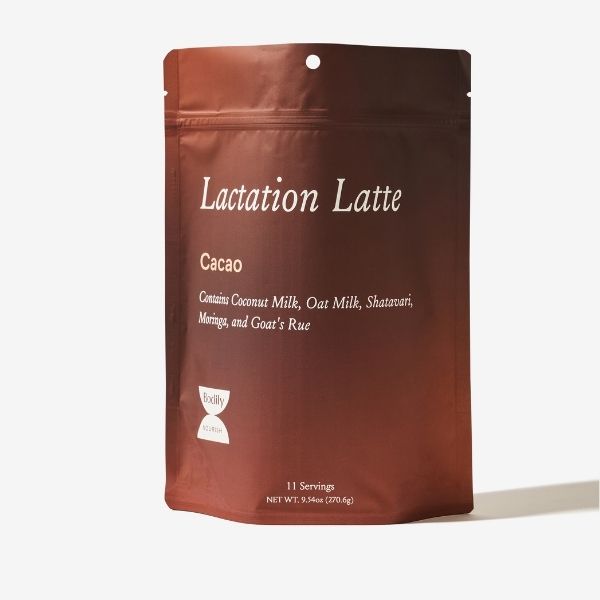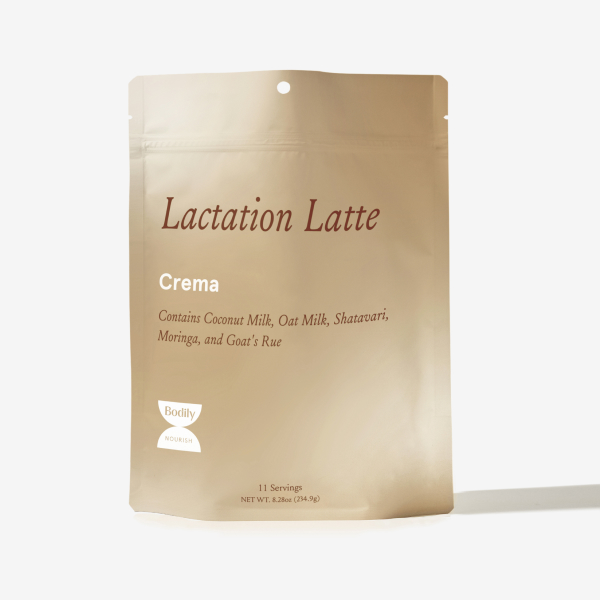 Non-Slip Breast Pads: The Complete Set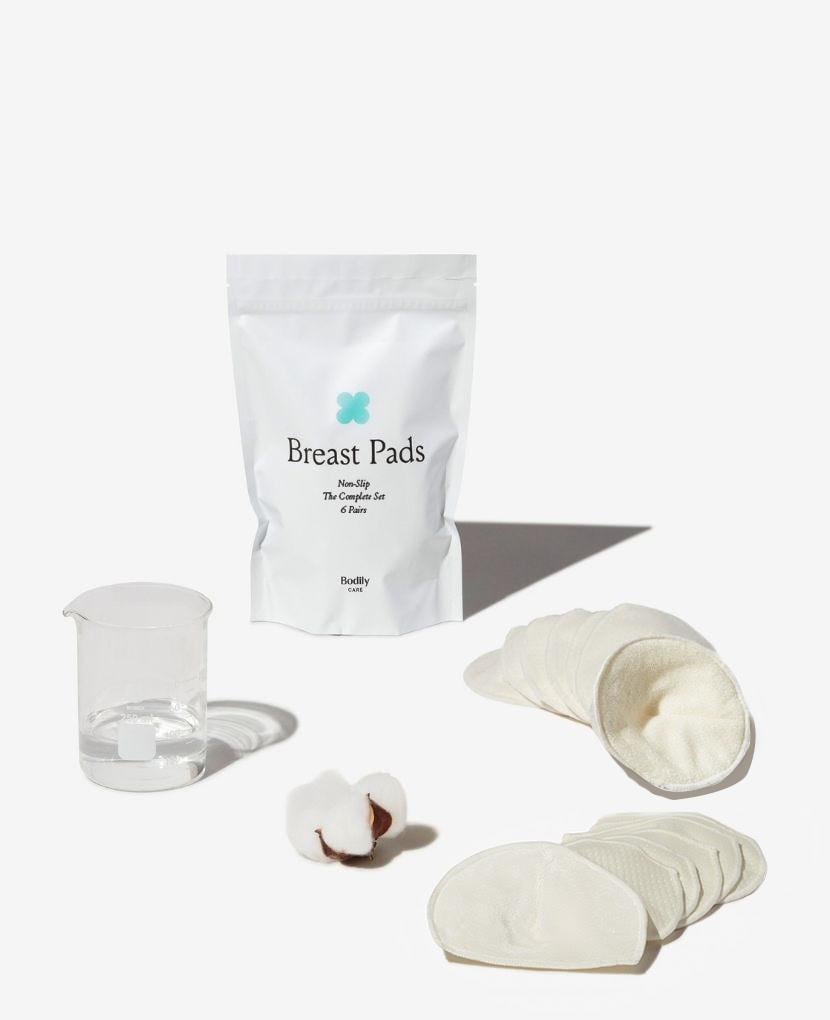 Get started pumping with our expertly curated solution set, offering our most popular pumping essentials to start your experience with ease.
Named Best Pumping Bra by The Bump, Babylist, and Forbes, The Do Anything Bra takes you from nursing to pumping seamlessly with just one silky layer of material. And not only does the super-soft, stretchy fabric feel incredible, it's also supportive enough to hold pump parts and milk, so you're totally hands-free.
The Lactation Latte is packed with galactagogues, superfoods that promote milk production – our proprietary blend includes those that are backed by clinical research. This versatile blend is delicious as a plant-based coffee creamer, blended into a smoothie, or simply stirred into a mug and enjoyed on its own.
Our reusable Non-Slip Breast Pads are made with organic, ultra-soft bamboo to absorb leaks and soothe sensitive nipples. The concave shape and silicone dots on the back ensure that they stay where you need them.
Size Guide
What's in the Solution Set?
The Do Anything Bra: Designed with an IBCLC for Stage 3-optimized support for hands-free pumping, nursing, and doing you. Features silky smooth OEKO-TEX fabric, our signature five-row extended back closure, and straps that convert to racerback if you need a bit more support.
Lactation Latte: Delicious daily lactation support in a convenient plant-based powder that can be served up any way you like it. With only 4g of sugar per serving (yet no artificial sweeteners!) and fewer than 10 ingredients, our blend is slightly sweet, vegan, and free from caffeine, brewer's yeast, soy, and fenugreek.
Non-Slip Breast Pads: Reusable, eco-friendly nursing pads catch leaks, soothe sore nipples, and prevent chafing.
Lactation Latte FAQ
Why don't we include Fenugreek?
Thyroid complications — hyperthyroidism and hypothyroidism — are more common during pregnancy. Because fenugreek has been shown to affect the thyroid, we do not use it as a base ingredient.
Why don't we include Brewer's Yeast?
Studies have shown that Brewer's Yeast can cause adverse reactions in some people, most commonly weight gain, stomach cramps, dry mouth, and nausea. Unlike several lactation cookie brands that use Brewer's Yeast as a binder, Bodily's Lactation Lattes don't contain Brewer's Yeast in our formulation.
Why aren't we labeled "gluten free"?
While the blend is technically gluten free and contains gluten free ingredients, we are in the process of rigorously testing to make sure that each Lactation Latte is compliant with FDA standards for this allergen.
Lactation Latte Ingredients
Ingredients: Cacao
Organic Coconut Cream
Organic Oat Milk
Organic Cacao
Organic Coconut Sugar
Organic Shatavari
Madagascar Bourbon Pure Vanilla
Organic Moringa
Organic Cinnamon
Goat's Rue
Ingredients: Spiced Vanilla
Organic Coconut Cream
Organic Oat Milk
Organic Coconut Sugar
Organic Shatavari
Madagascar Bourbon Pure Vanilla
Organic Moringa
Organic Cinnamon
Goat's Rue
The Do Anything Bra FAQ
How to insert your flanges:
Option 1: placing your fingers closest to the clasp, pull the Do Anything Bra away from your body and slide the flange in through the slits in the front of the bra. Then, position over your nipple.
Option 2 (for silicone or extra-large flanges): unclip the nursing clip and insert the flange through the backdoor "bottoms first". Then position over your nipple.
Best pumping pro-tip: Do breast compressions to maximize your time and milk output while you pump. While pumping, gently compress for 10-15 seconds, rotate your hands and gently compress again.
We recommend:
If you're using nipple creams, we encourage you to use breast pads to protect your bra from oil stains. Oil based products, such as nipple creams and even breast milk have the potential to seep into clothing. We carry our breast pads in a 4-pack and as a 6-pack if you want to stock up.
Returns
Eligible for return within 30 days of receipt. All individual products need to be unopened, Bodily tags attached and original packaging is included. We do not accept partial returns of our sets.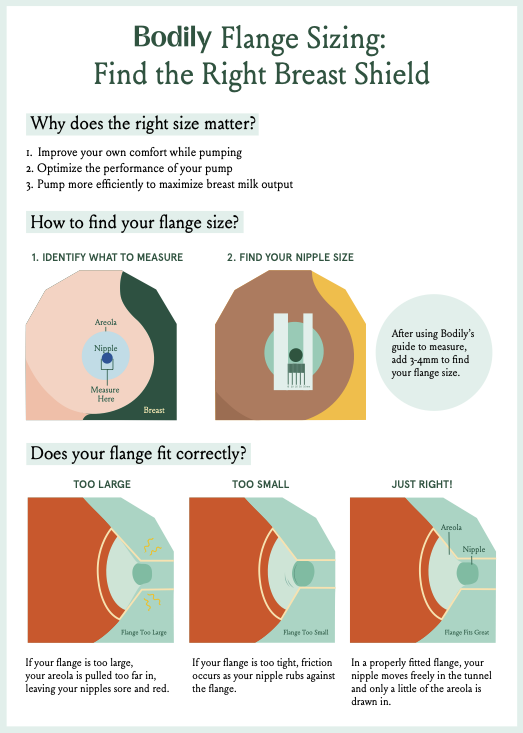 Looking for some more guidance on how to use your Do Anything Bra? Here are some tips from IBCLC Brianne Taggart (@breezy_babies)
Materials & Care
The Do Anything Bra Materials:
OEKO-TEX certified fabric. 76% Polyamide, 24% Elastane.

Care: Machine wash cold on a delicate cycle. Line Dry. Do not bleach. Low iron.
Designed in NYC.
Breast Pads: The Complete Set Materials:
Materials Low Profile:
Layer 1 (anti-leak, anti-slip): Polyester & Silicone
Layer 2 (against skin): Organic Bamboo, Organic Cotton
Materials Full Coverage:
Layer 1 (anti-leak, anti-slip): Polyester & Silicone
Layer 2 (high-absorbency microfiber): Polyester, Polyamide
Layer 3 (against skin): Organic Bamboo, Polyester
Care: Machine wash cold. Dry pads thoroughly on regular heat. Do not use fabric softener or dryer sheets — they create a coating which inhibits absorption.