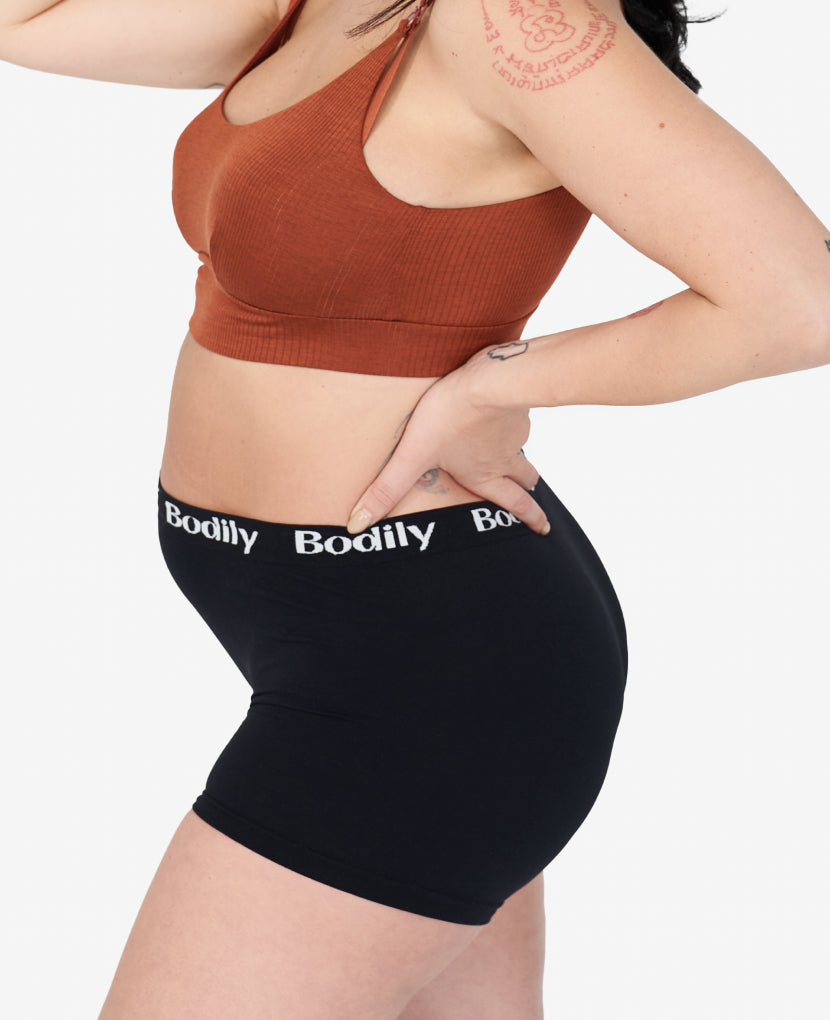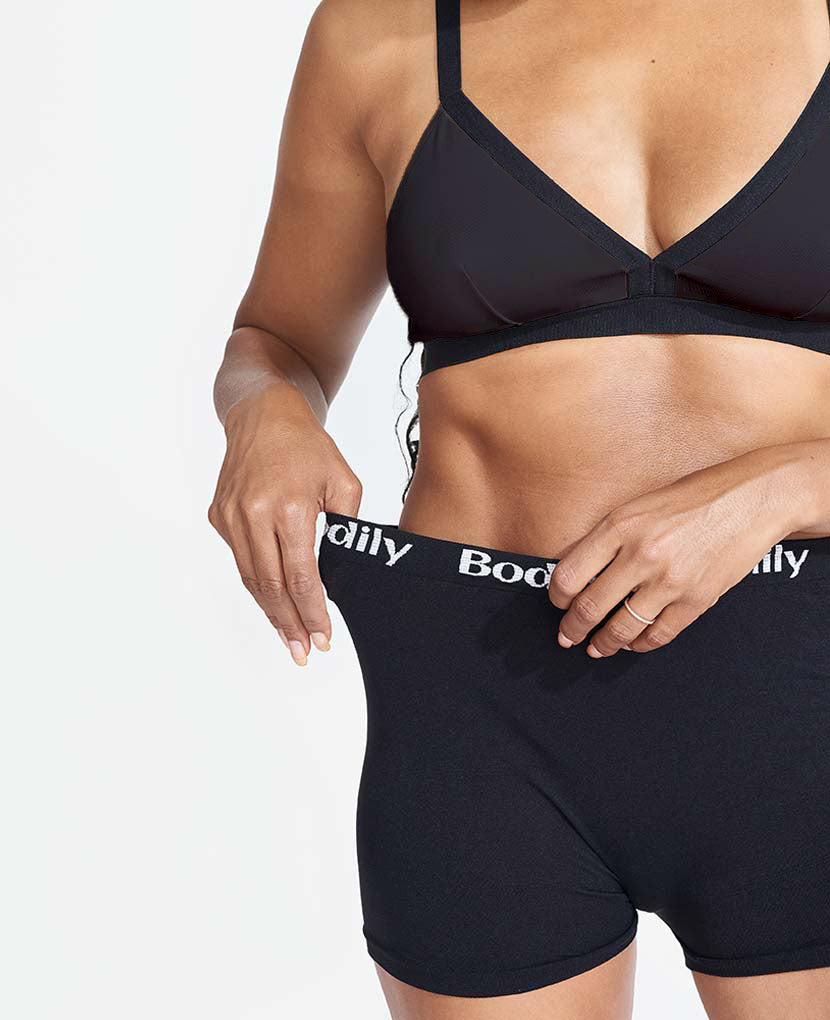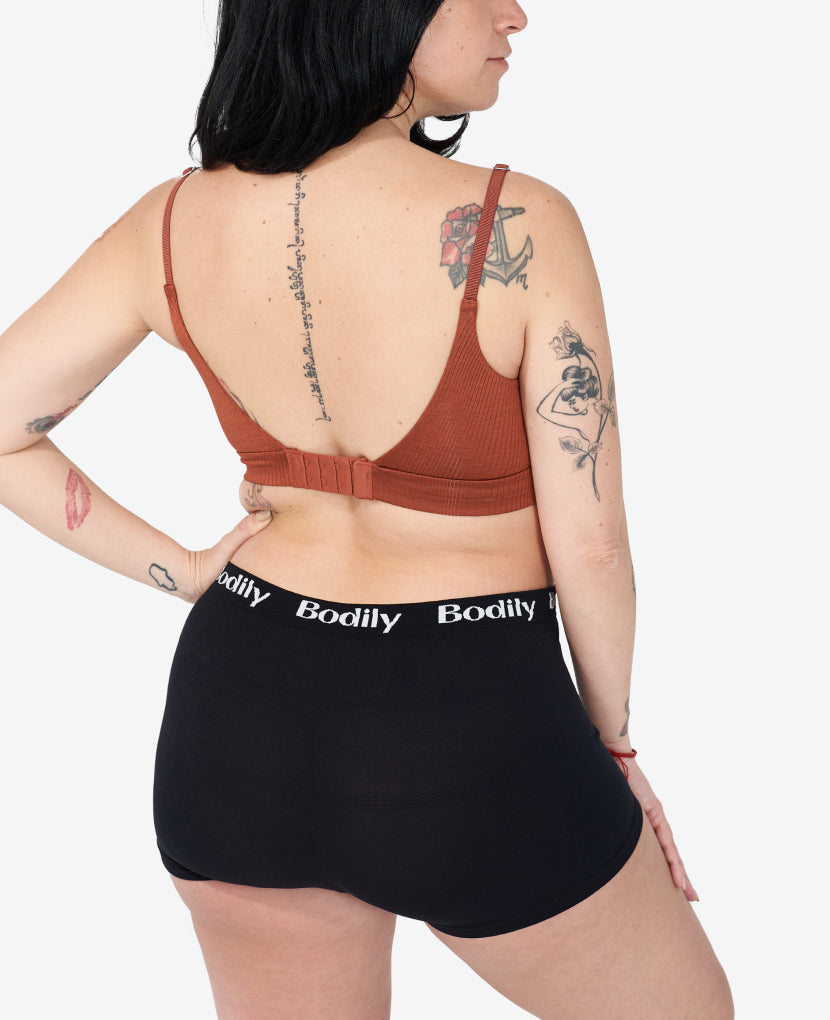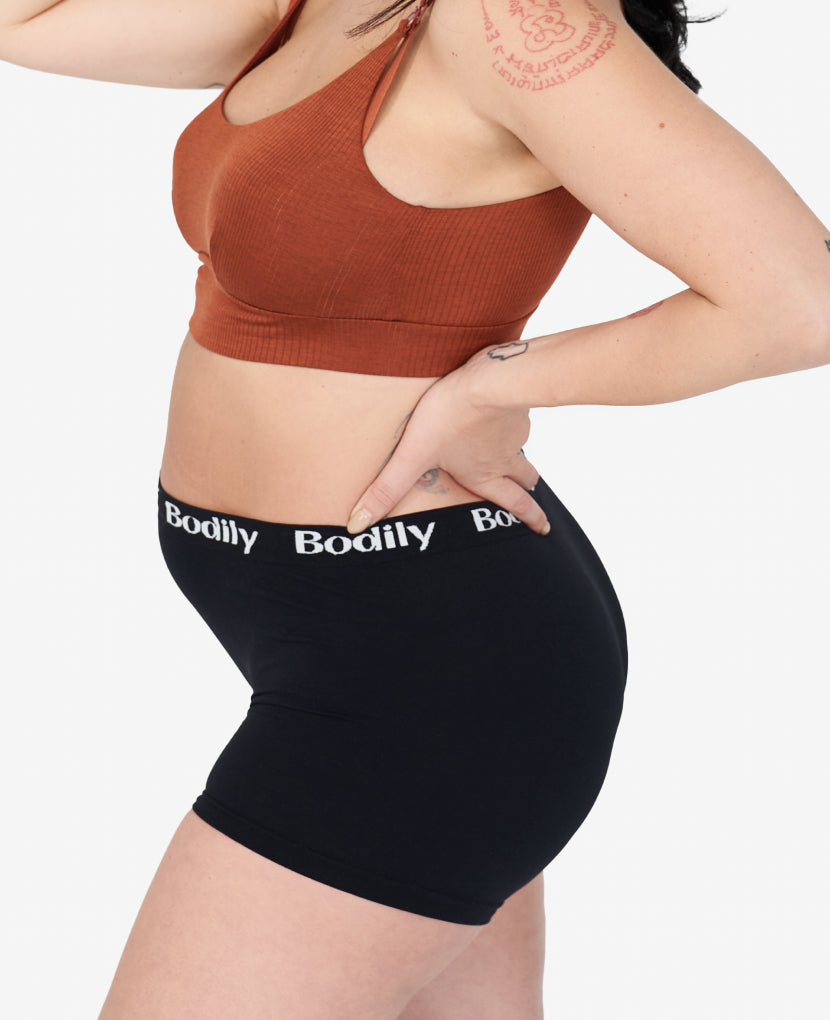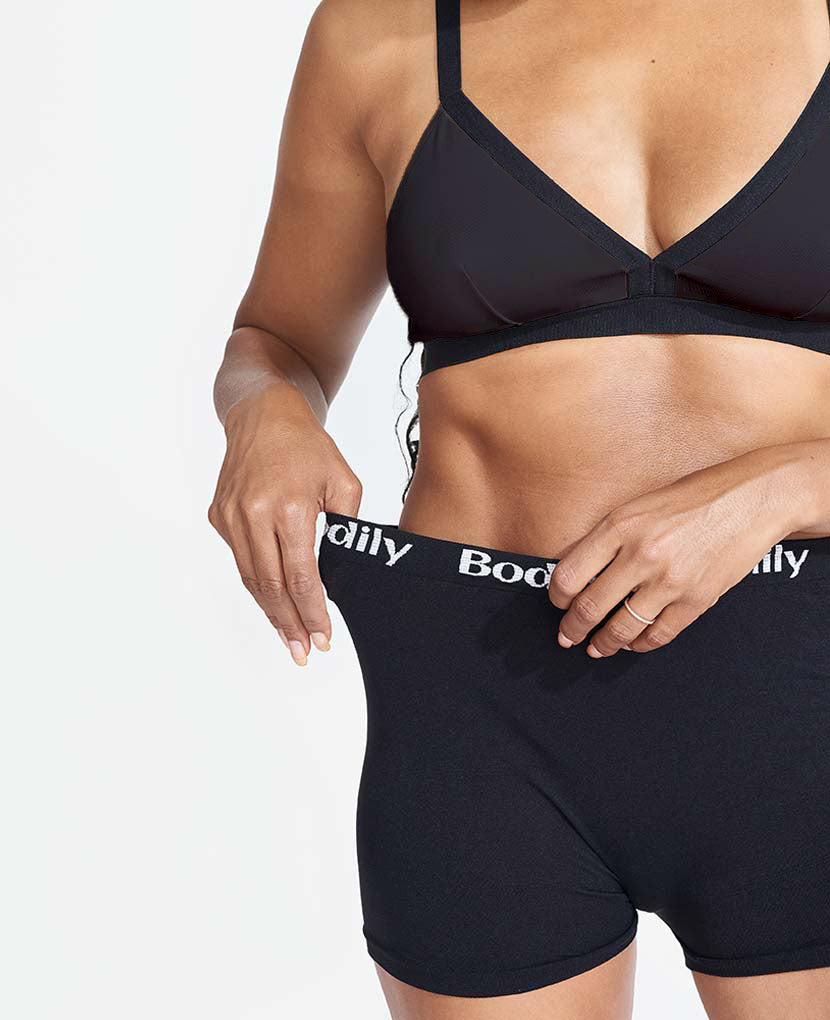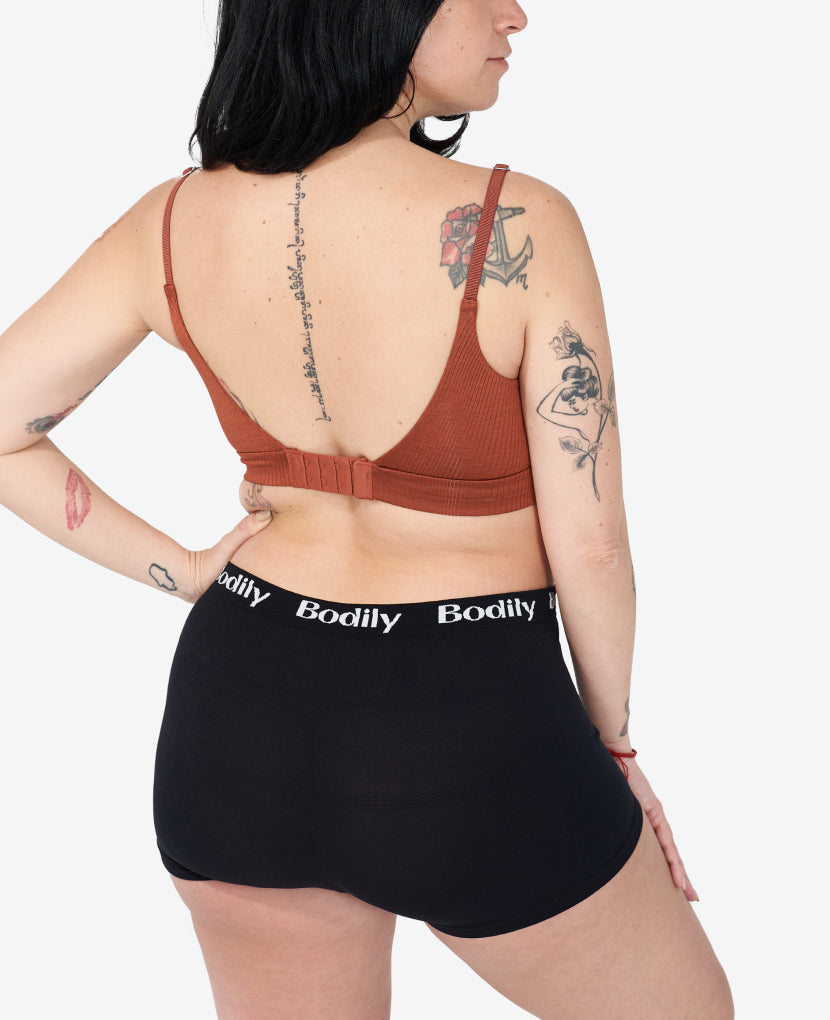 Bodily Care
Mesh Undies: 5-Pack
Bye bye hospital threads. Hello boyshorts.
$14
Like what you get at the hospital, but so much better. These ultra-stretchy, one-size-fits-all boy shorts are perfect for the immediate postpartum period, but you might want to wear them well after that. Sit comfortably knowing these keep everything contained (including giant maxi pads).

Designed for maximum comfort and breathability in the postpartum period, these underwear are ultra soft and super light weight. Wash them in a lingerie bag on a delicate cycle to maximize usage and minimize runs.
Named The Best Postpartum Underwear by The Bump
Styled with the So Easy Bra
Size Guide
MESH UNDIES: Confirmed to fit comfortably from US size 2 to size 16 (39 inch waist).
If you are outside of this range and would like to confirm fit, please contact us at hello@itsbodily.com.
Return Policy
Mesh Underwear that are unworn and in their original *sealed* packaging are eligible for return within 30 days of receipt. For hygienic reasons, we cannot accept returns of Mesh Underwear if the packaging has been opened. Please reach out to hello@itsbodily.com for returns.
Did You Know...
that most people swell considerably after birth and bleed for up to 45 days regardless of delivery method? Don't worry, we've got you.
Materials & Care
Materials: 90% Nylon, 10% Spandex
Care: Machine wash cold on delicate cycle, line dry. Do not bleach. Do not iron.