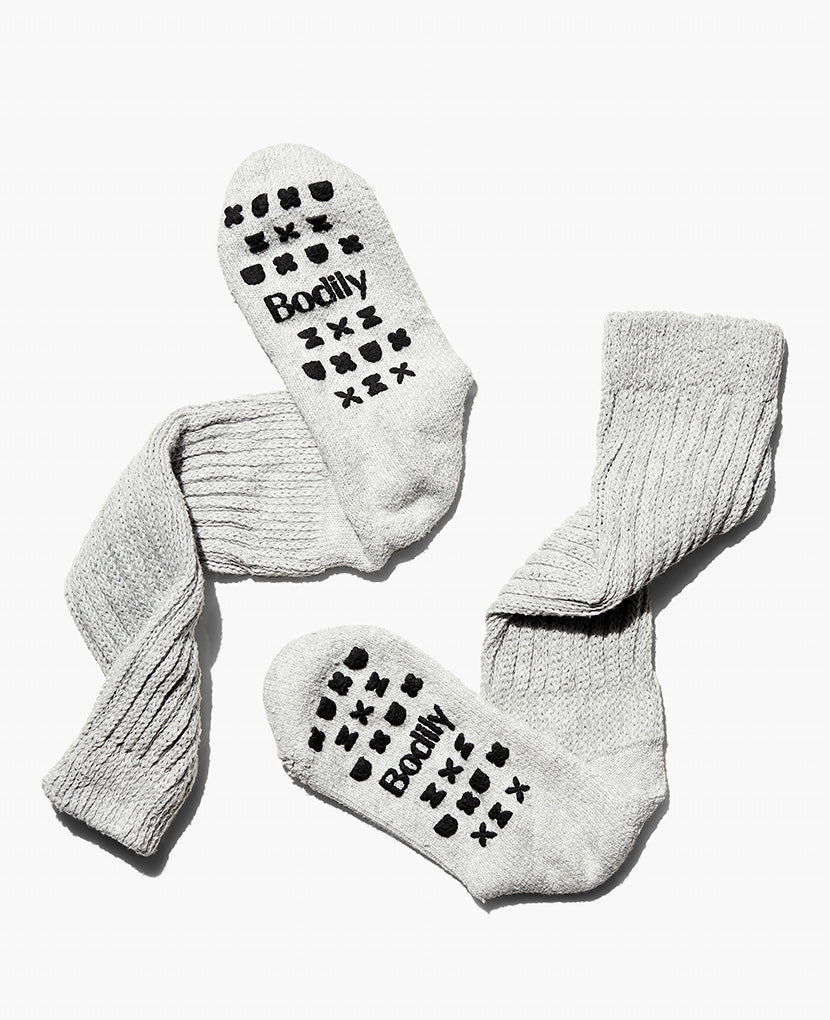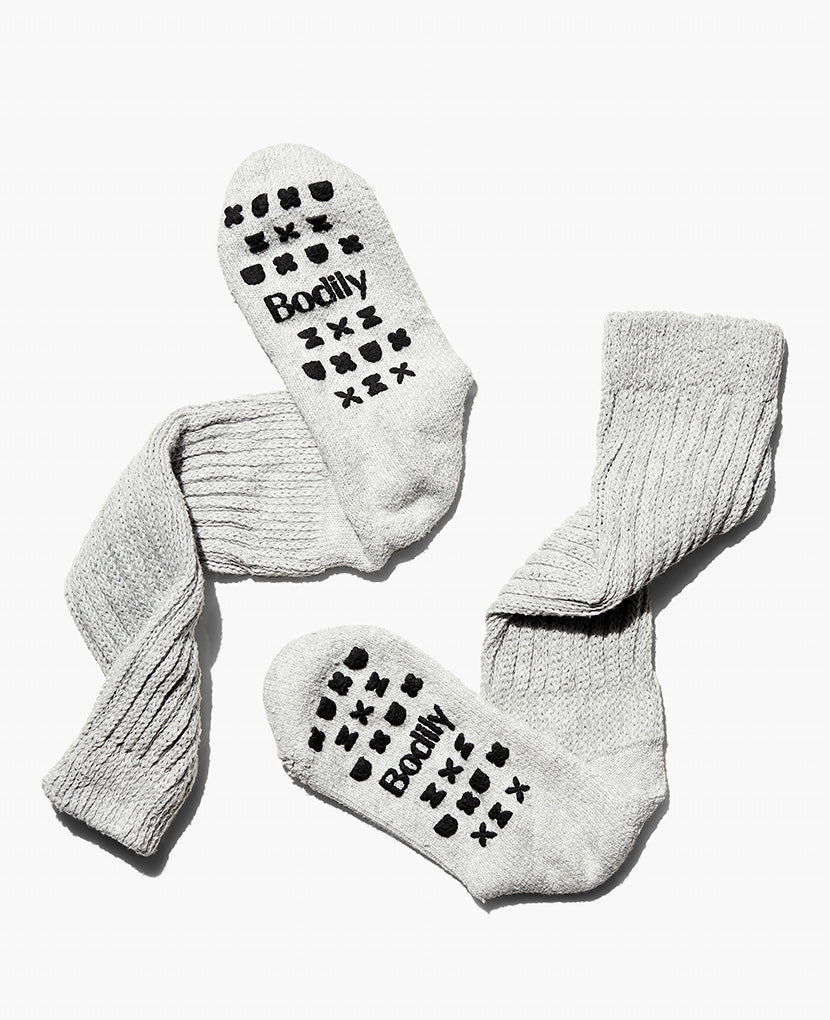 Bodily Care
Cozy Socks: Grey
Grippy socks made for pregnancy, postpartum and parenting
$18
Hospital-issued socks just aren't going to cut it. Keep warm and *cozy* with our best-selling cotton, silicone-grip sock that is perfect to wear in the hospital, in pregnancy, postpartum, and throughout parenting for a dose of comfort when you need it most.

Returns
Eligible for return within 30 days of receipt with original tags attached.
Our full return and shipping policy is here.
For questions on fit or sizing, email us at hello@itsbodily.com
Did You Know...
that most people's feet and legs swell substantially after birth? Don't worry, we've got you.
Materials & Care
Materials: 80% Cotton, 15% Nylon, 5% Spandex
Care: Use color safe bleach. Machine wash warm. Tumble dry. Low iron.
Made in USA