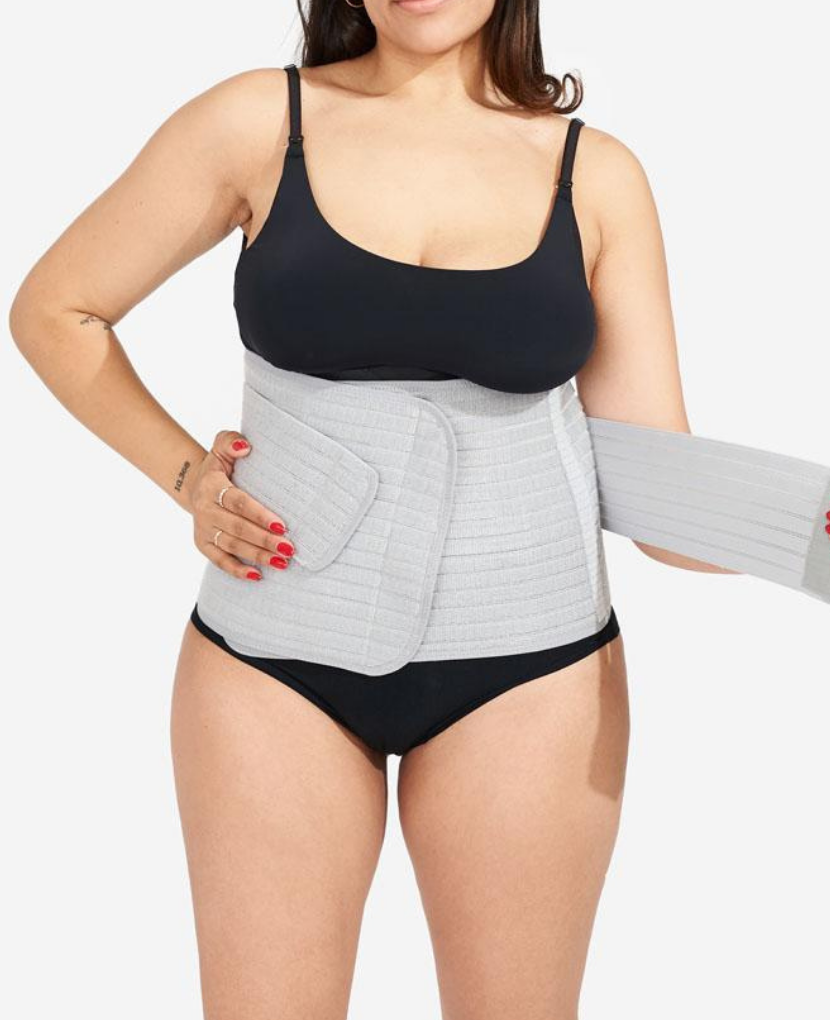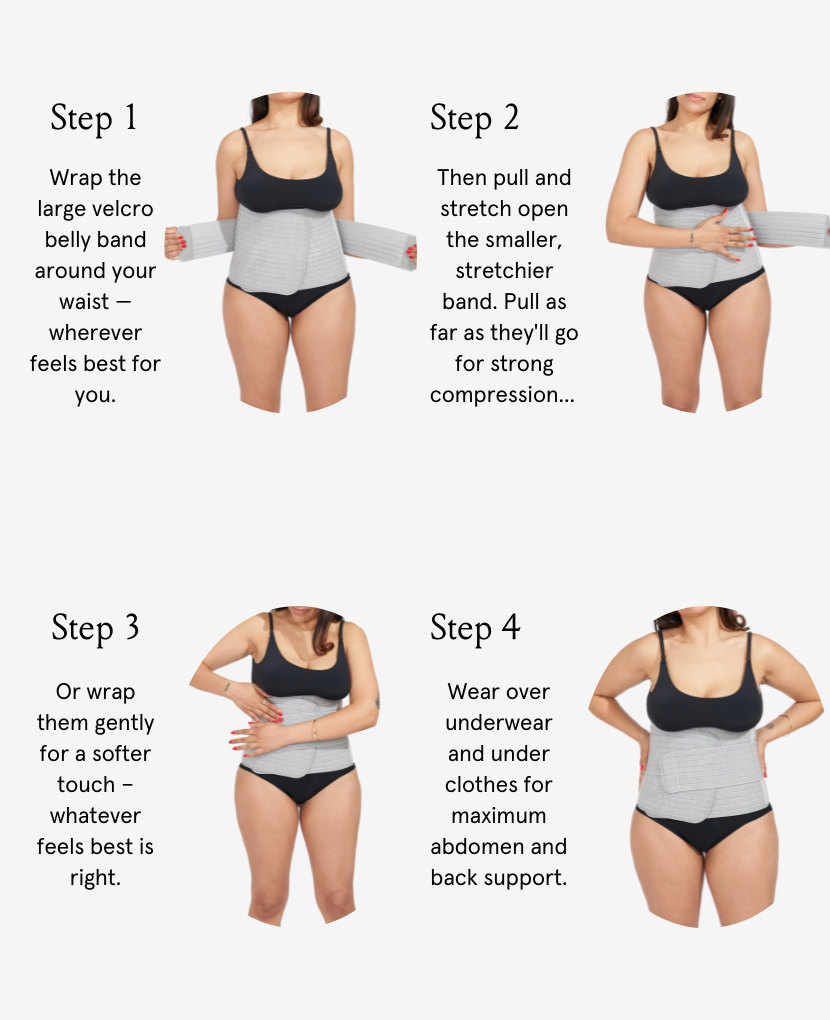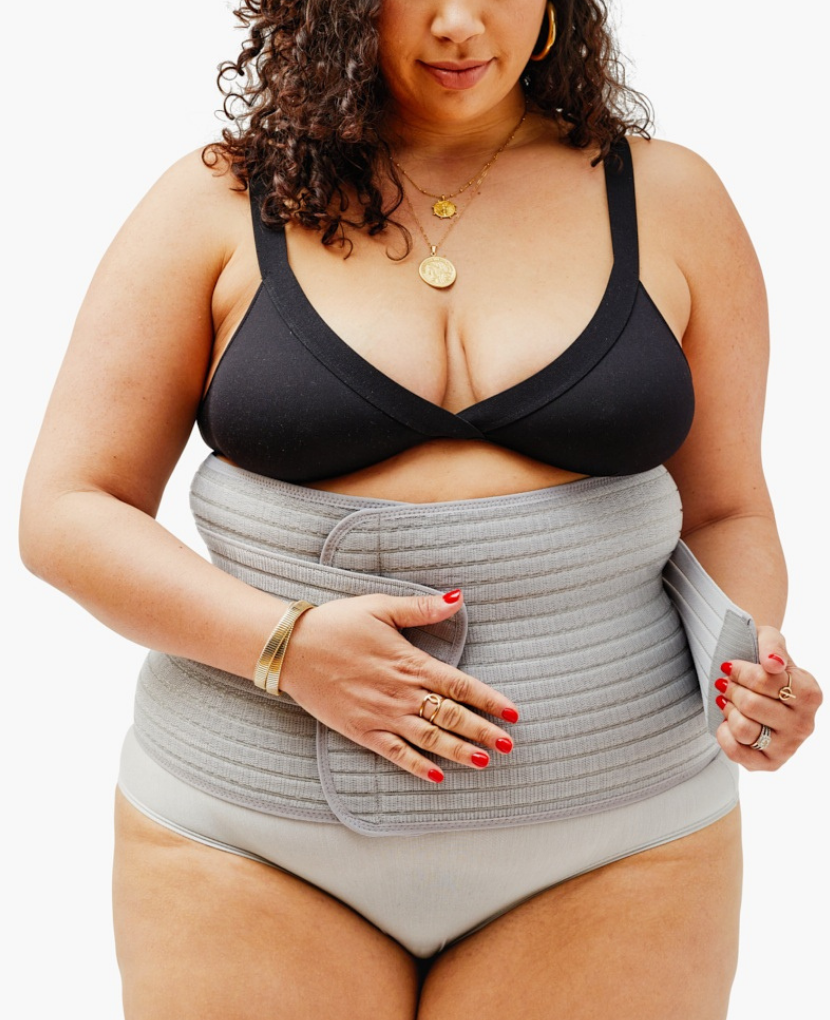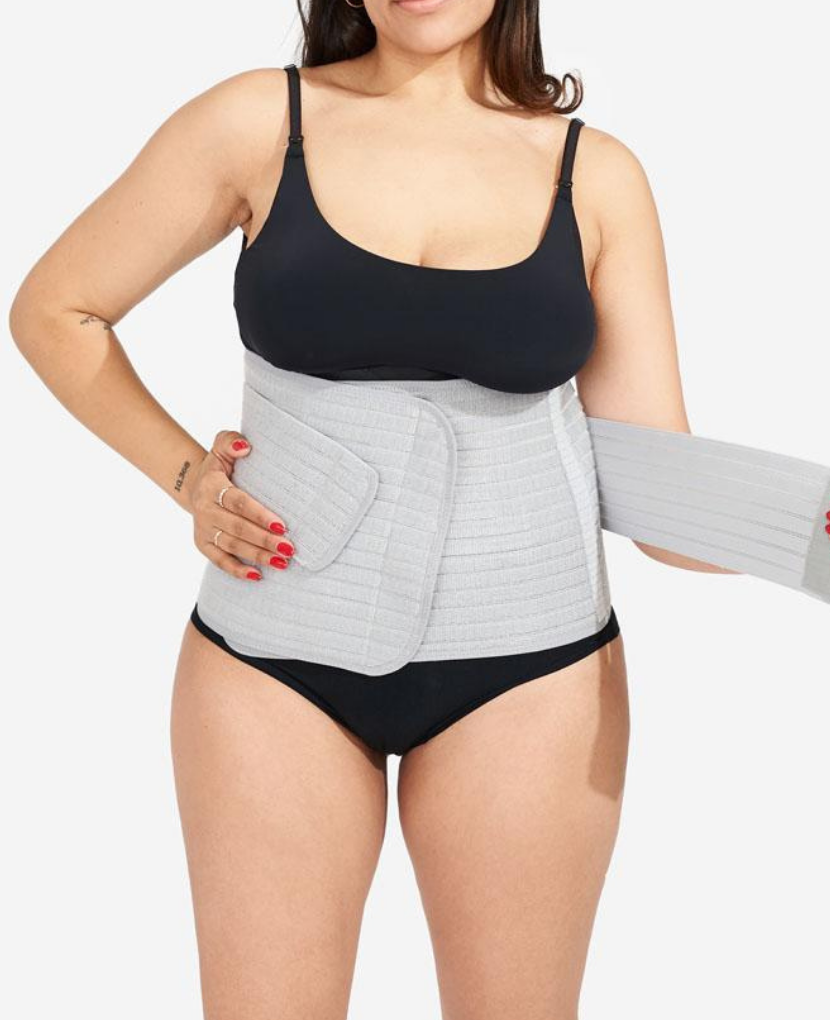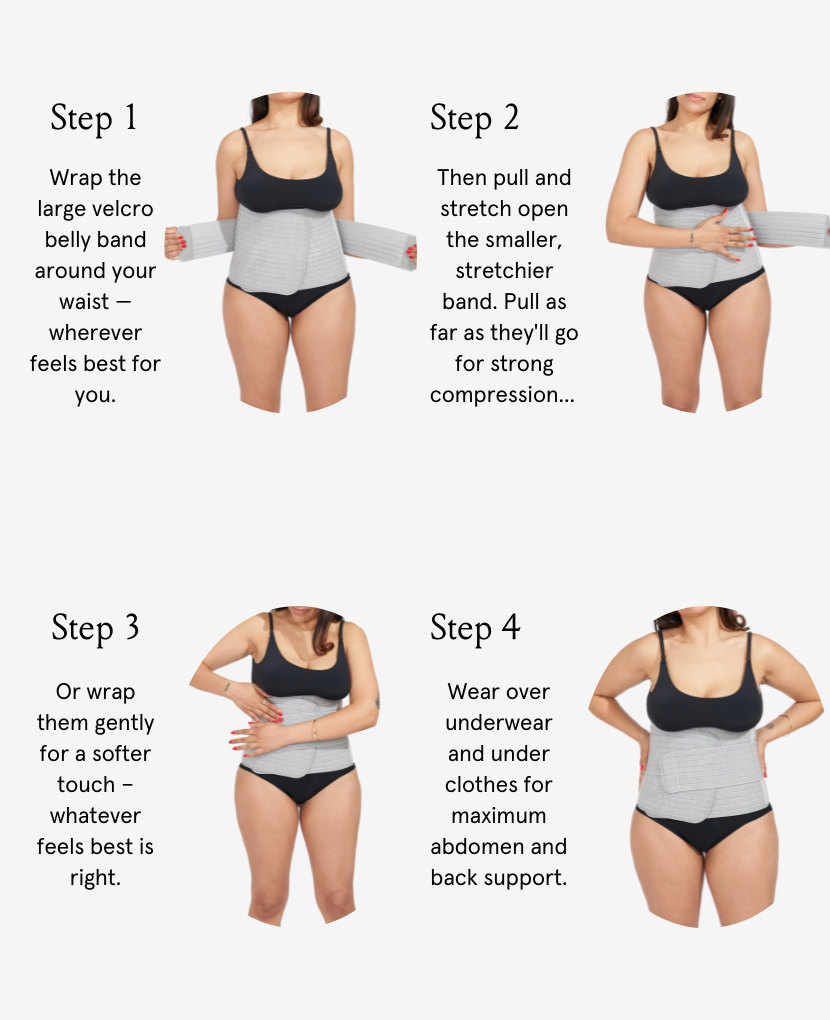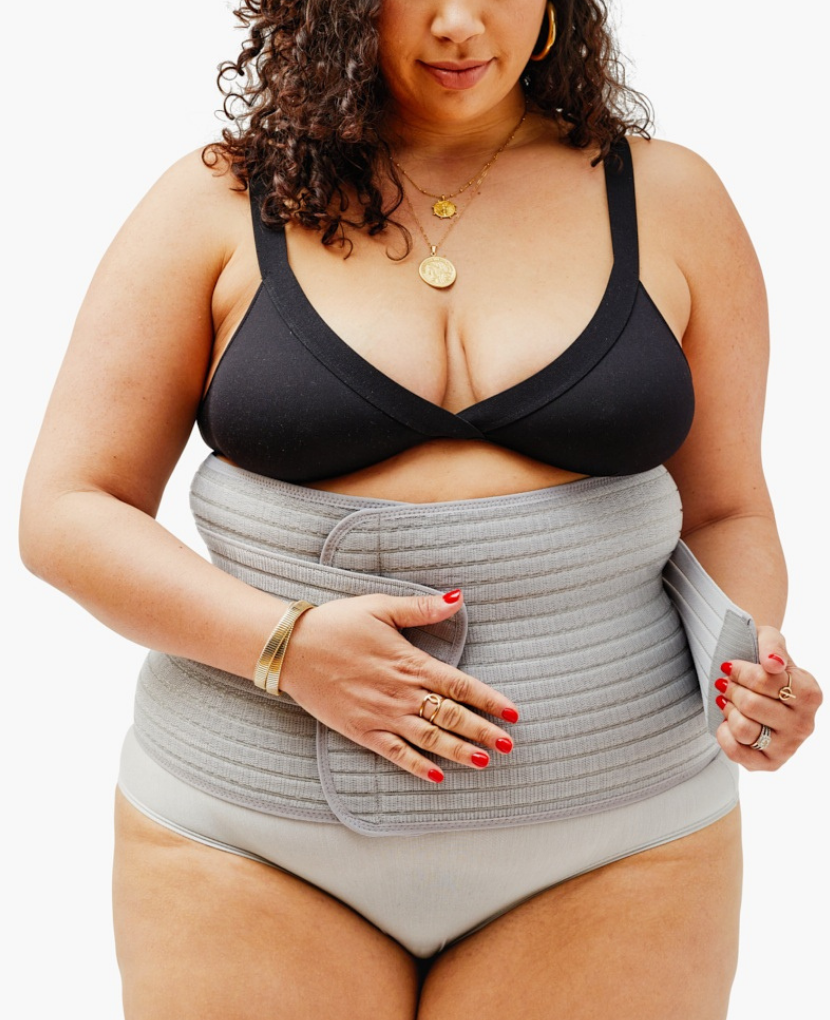 Bodily Care
The Belly Band
Abdominal support for C-section recovery
$50
In the weeks immediately after a C-section delivery, compression and support help to provide comfort and aid recovery as weakened abdominal muscles begin to heal. After experiencing loss, your body will take time to recover as it changed over the course of your pregnancy and after delivery, and it may take several months to regain core strength.
Our Belly Band has two layers of velcro wraps to enable targeted compression. The large bands allow for lumbar and abdominal support, and smaller bands offer support for your abdomen and lower back.
Fits dress sizes 2 to 14.
Belly Band height is 8.7 inches / 22 cm.
Features
Support for C-section recovery: Our soft belly band provides support and reduces discomfort as weakened abdominal muscles regain strength over time
Customizable compression: Utilizes two layers of elastic velcro wraps to enable more targeted compression, directed to wherever you need it
Comfortable and lightweight back support: Adjustable abdominal compression and back support provide much needed relief from back aches and pain
Hides under clothes: Our Belly Band tucks away under clothing for a more discreet look
Tip: Wearing a layer under the belly band provides extra comfort when you need it most
Physical Recovery After Loss
Pregnancy can begin to change your body as early as the fourth week, so no matter how far along you were, your body will need recovery time as it returns to its pre-pregnancy state. It's important to give yourself space to focus on nurturing your body through this period.
Materials & Care
Materials: 71% OEKO-TEX Certified Nylon, 22% Polyester, 5% Spandex, 2% Rubber (contains Latex).
Care: Hand wash in cold water. Hang to dry.