Bodily
Care For Birth Box
Complete care package for new parents, from birth recovery to breastfeeding
$105 Sold Out
Give the gift of a confident and prepared postpartum with this curated box of essentials and all-natural remedies. With everything you need from recovery to breastfeeding for the first few weeks, we've taken the hospital-bag checklist off of your list of to-dos. A big exhale for new parents, whether buying for yourself or giving it as a thoughtful and caring baby shower gift. Includes 4 bundles with 12 products and 2 guidebooks.
"The Bodily kit has been a huge blessing to have — not having to wait on Amazon or send my husband to the drugstore."

Size Guide
MESH UNDIES: Confirmed to fit comfortably from size zero to size 24 (60 inch waist).
If you are outside of this range and would like to confirm fit, please contact us at hello@itsbodily.com.
What's Included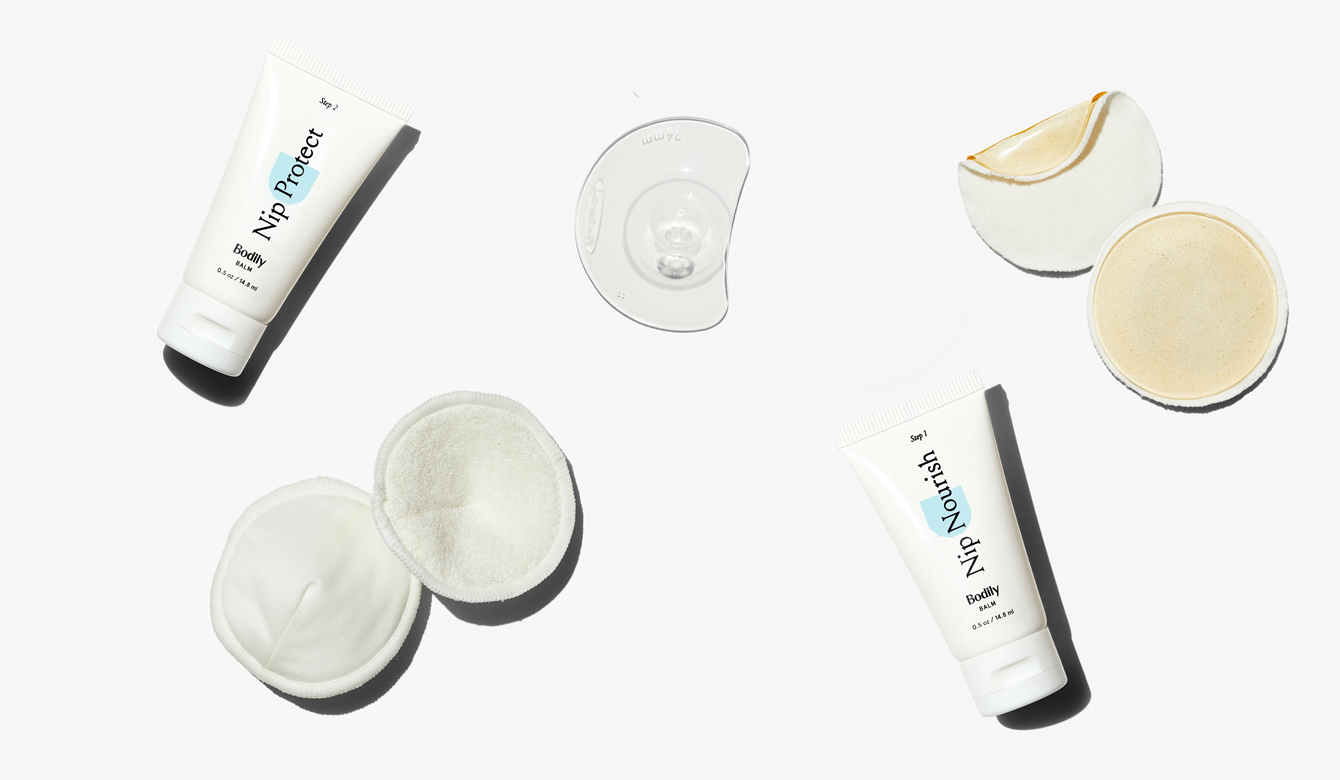 FOR THE NIPPLES
Nip Nourish (.5 oz)
If your nipples are already dry, cracked or bleeding (oh-so-common conditions in breastfeeding), Nip Nourish provides relief and promotes healing. Moisturize and increase skin elasticity with this toxin-free, coconut oil-based formula.
Nip Protect (.5 oz)
After you apply Nip Nourish, lock in moisture ahead of showers (which can dry out your skin) with our plant-based alternative to lanolin that's rich with shea butter and olive oil.
Breast Pads (2)
Waking up in pajamas soaked through with milk? No thanks. These organic, reusable pads will keep you dry while easing any pain from sore nipples.
Nipple Shield (1)
This flexible, silicone nipple cover acts as a protective barrier during nursing if you're feeling especially raw. (Nipple shields are a short-term solution. Consult a doctor if pain persists).
Cooling Gel Pads (2)
Get a little extra relief from post-breastfeeding tenderness with these vegetable-based glycerin pads. They're lightly adhesive, so there's no chafing in your bra.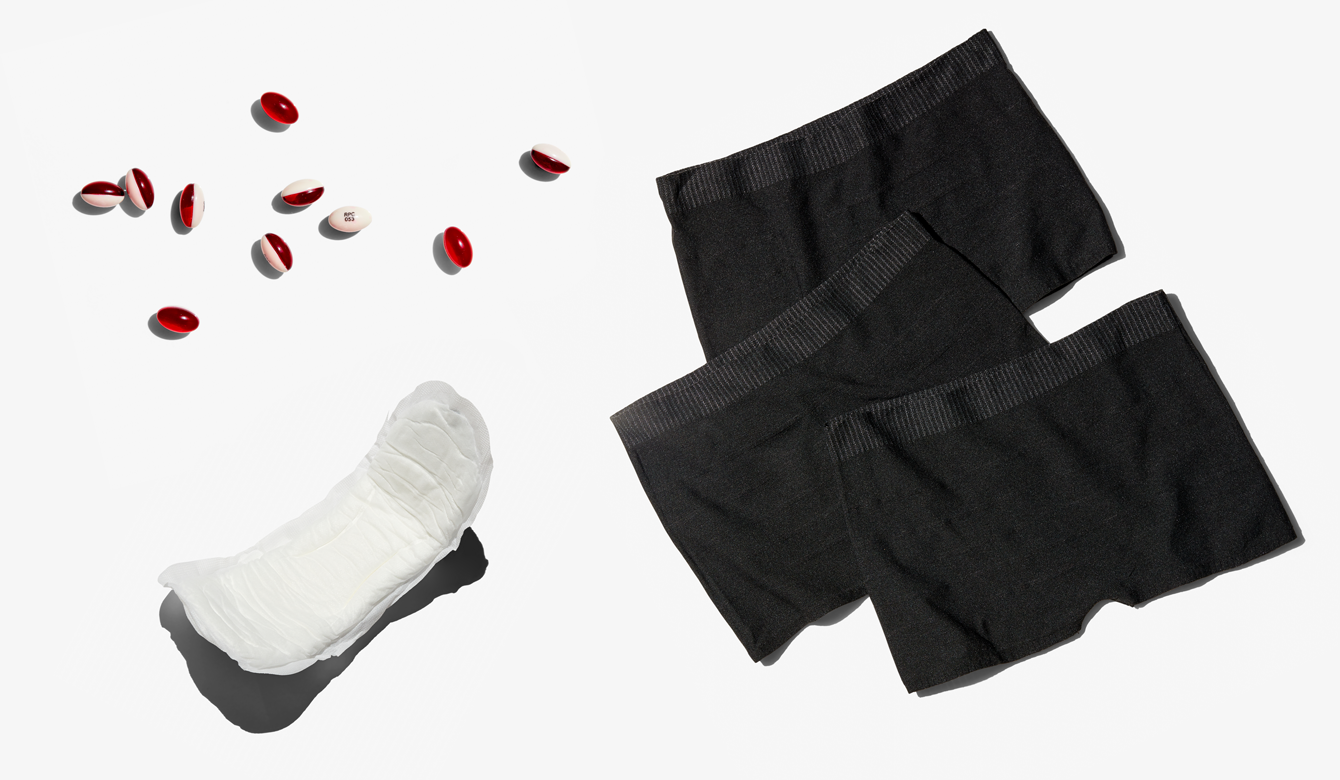 FOR PREGNANCY RECOVERY
Mesh Undies (3)
These mesh boyshort undies are super stretchy and oh-so-comfortable. (Yes, you read that right — boyshorts). Our postpartum underwear keeps everything — including ice packs and giant maxi pads — contained.
Giant Maxi Pads (14)
Speaking of maxi pads — regular pads won't work when it comes to postpartum bleeding. They just weren't designed for the extremely heavy flow. These super absorbent and soft pads are exactly what's needed in the weeks after birth.
Stool Softener (10)
A bit of preventative care in the form of stool softener will ease the complications that come with postpartum constipation. (Consult your doctor first.)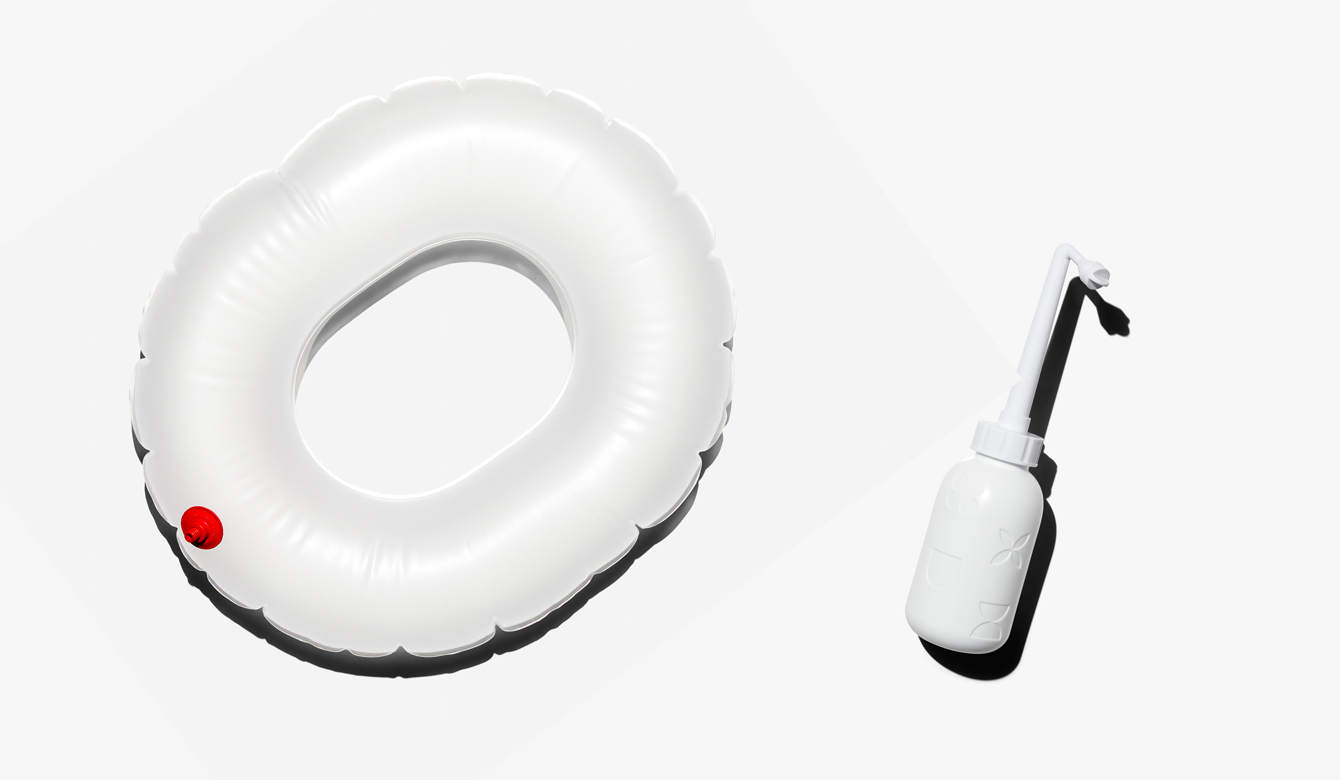 FOR VAGINAL BIRTH RECOVERY
Peri Wash Bottle (1)
Take the sting out bathroom visits with a spritz of warm water whenever you pee.
Inflatable Cushion (1)
This donut tube will help keep pressure to a minimum so you're sitting comfortably wherever you go. Have it handy for the trip home from the hospital.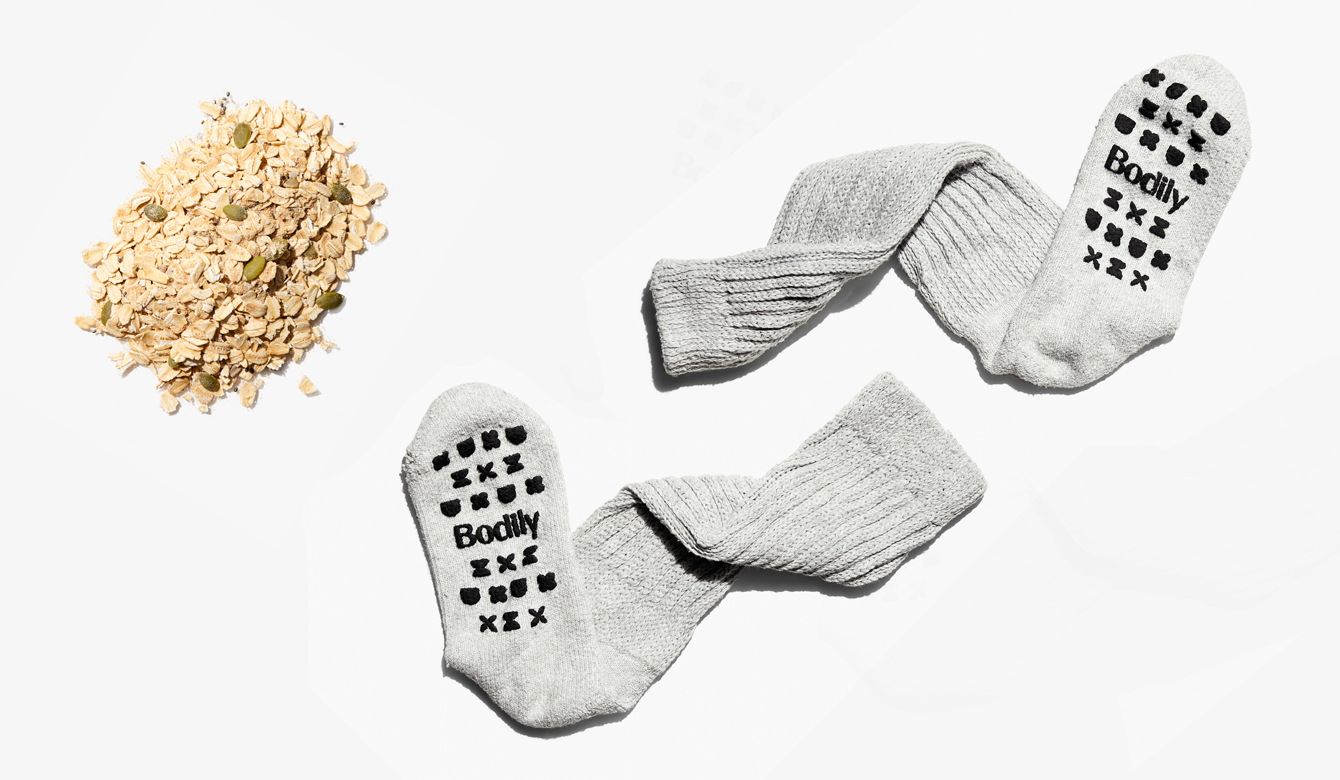 FOR YOUR COMFORT
Cozy Socks (1)
The hospital-issued socks just won't cut it. Keep warm with cushy, foam-treaded socks that won't constrict your swollen feet.
Nourishing Oatmeal (1)
Giving birth is exhausting. A cup of warm maple oatmeal (which also happens to promote breast milk production) is just what the doctor ordered.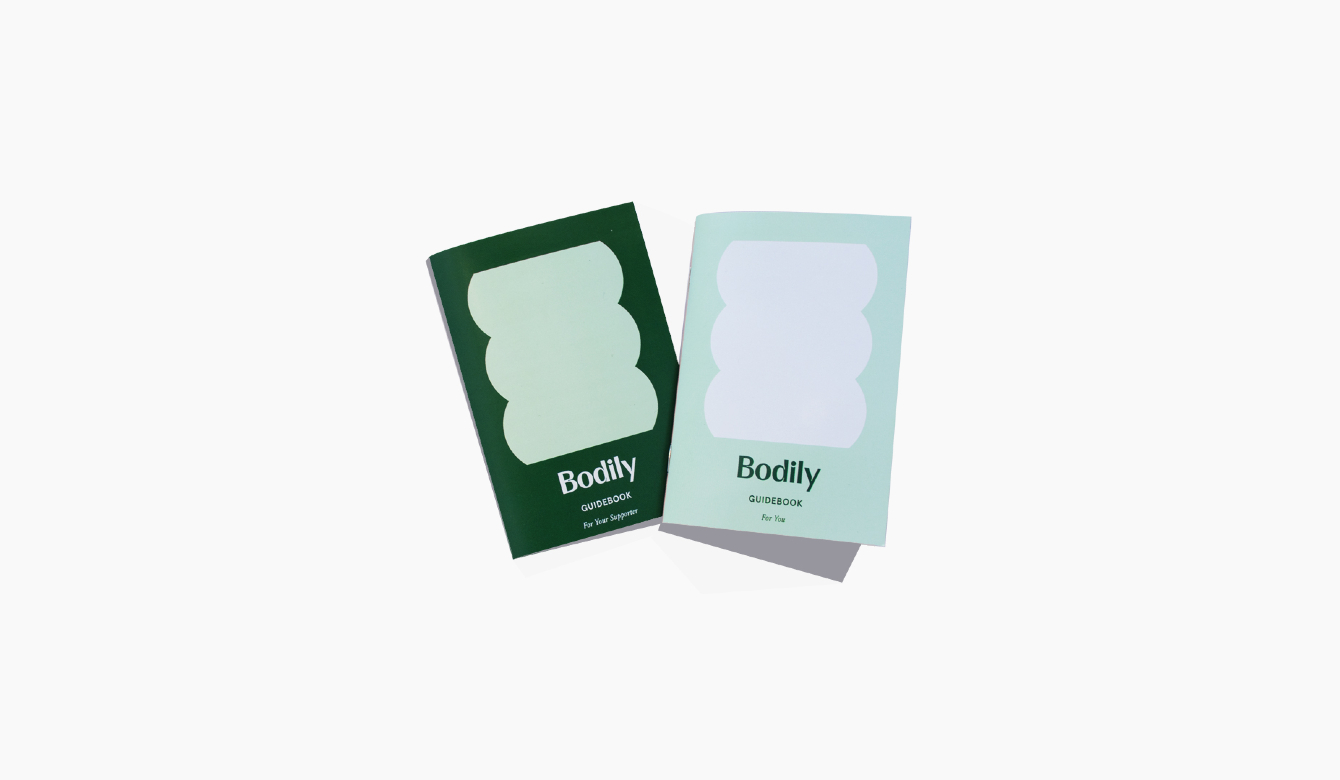 BODILY GUIDEBOOKS TO RECOVERY
Our guidebooks provide you with the essential information you need to be prepared for birth and postpartum recovery. We want your support system to be able to help however they can, so we also made one for them with step-by-step instructions. While babies still don't come with instruction manuals, finally birth recovery does!
Ingredients
NIP NOURISH
Ingredients: Organic Coconut Oil, Organic Jojoba Seed Oil, Beeswax, Calendula, Calendula Flower Extract, Caprylic/Capric Triglyceride
Free of parabens, dyes, fragrances, petroleum and lanolin. Made in USA.
NIP PROTECT
Ingredients: Shea Butter, Organic Olive Fruit Oil, Organic Coconut Oil, Caprylic/Capric Triglyceride, Calendula Flower Extract, Beeswax, Tocopherol
Free of parabens, dyes, fragrances, petroleum and lanolin. Made in USA.