Bodily Nourish
Recovery Latte:
Restore
$20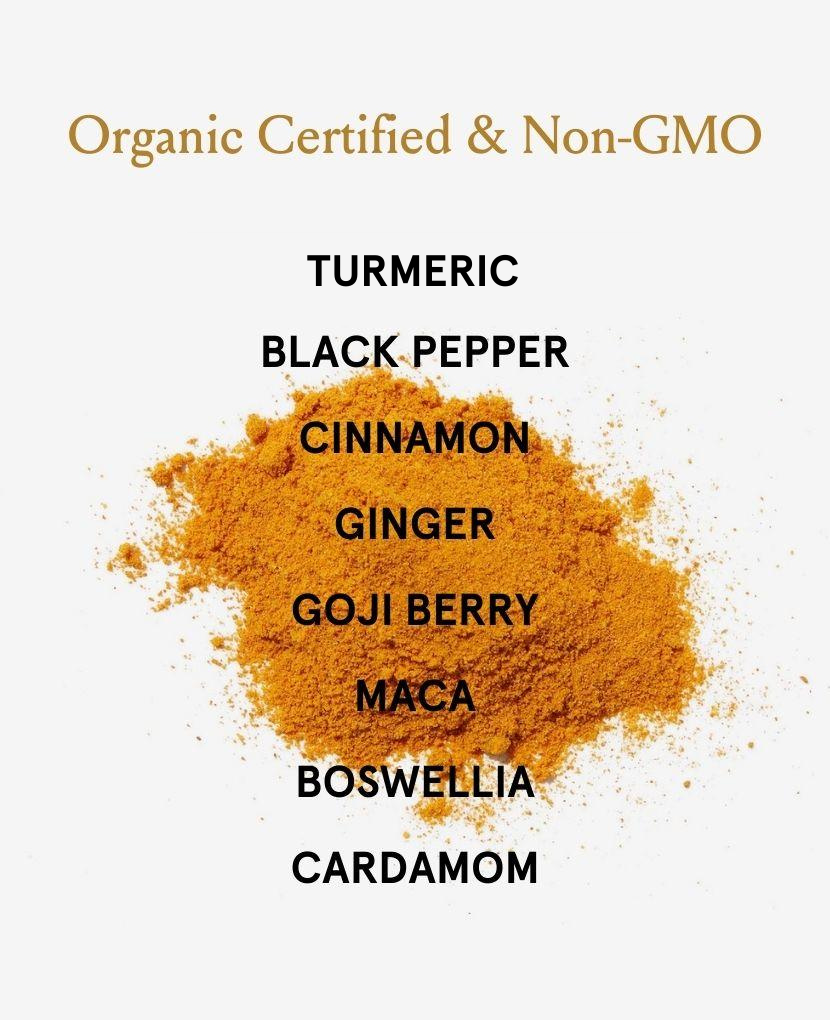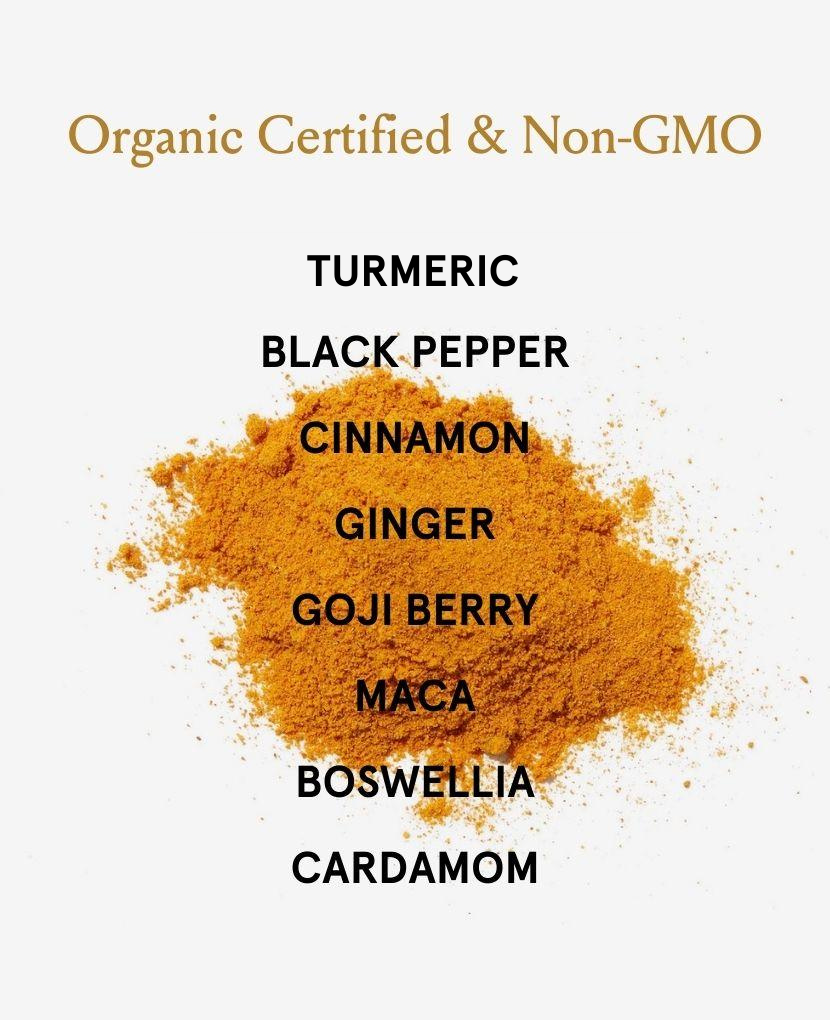 Bodily Nourish
Recovery Latte: Restore
Support your body during recovery with our restorative turmeric latte
$20
This warming turmeric blend — complete with organic cinnamon, ginger, black pepper, and other superfoods — is loaded with antioxidants. Rooted in Indian tradition, turmeric has been part of bodily care for centuries. When activated by black pepper, curcumin, the powerful ingredient in turmeric, has anti-inflammatory properties.

Our organic and caffeine-free turmeric milk blend draws from this tradition to help you feel nurtured and nourished when you most need it.  
Ingredients & Details
Organic turmeric;
Organic maca;
Organic cinnamon;
Organic stevia;
Organic ginger;
Organic boswellia;
Organic guar gum;
Organic cardamom;
Organic black pepper;
Organic, Non-GMO, Vegan, Gluten-Free, Caffeine Free.
3.17oz (90g). Contains 30 servings.
Packaged in a facility that also processes peanuts and tree nuts.
Suggested Use
Add 1 serving (1 tsp) of Restore to hot water or warm milk of your choice. Stir until fully dissolved.
Store in a cool, dry place.
Return Policy
Recovery Latte: Restore is not eligible for return.
Did You Know...
Turmeric
When activated by black pepper, curcumin, the powerful ingredient in turmeric is a powerful anti-inflammatory and antioxidant that has been shown to reduce joint and muscle pain and improve digestion and mood.
Cinnamon
Cinnamon, known for its high antioxidant composition, is an anti-inflammatory shown to enhance cognition and reduce risk of diabetes and heart disease.
Ginger
With origins in Southeast Asia, ginger has been linked to improving digestive health and reducing muscle pain due to its anti-inflammatory properties.
Goji Berry
Goji berry is a super fruit loaded with essential antioxidants and vitamins, including iron and vitamins A & C.