Bodily Care
V-Kit
Solutions for recovery from vaginal delivery, reimagined
$95 Sold Out
The V-Kit you've always loved is back and better than ever. We've included new essentials you'll need in postpartum recovery from vaginal delivery. Complete with organic ingredients and new & improved components to reduce swelling and keep stitches clean, everything you need is in one easy kit. Plus: a guidebook to explain what's happening every step of the way.
"A standing ovation for getting these products out there!"
Size Guide
MESH UNDIES: Confirmed to fit comfortably from size 2 to size 24 (60 inch waist).
If you are outside of this range and would like to confirm fit, please contact us at hello@itsbodily.com.
What's Included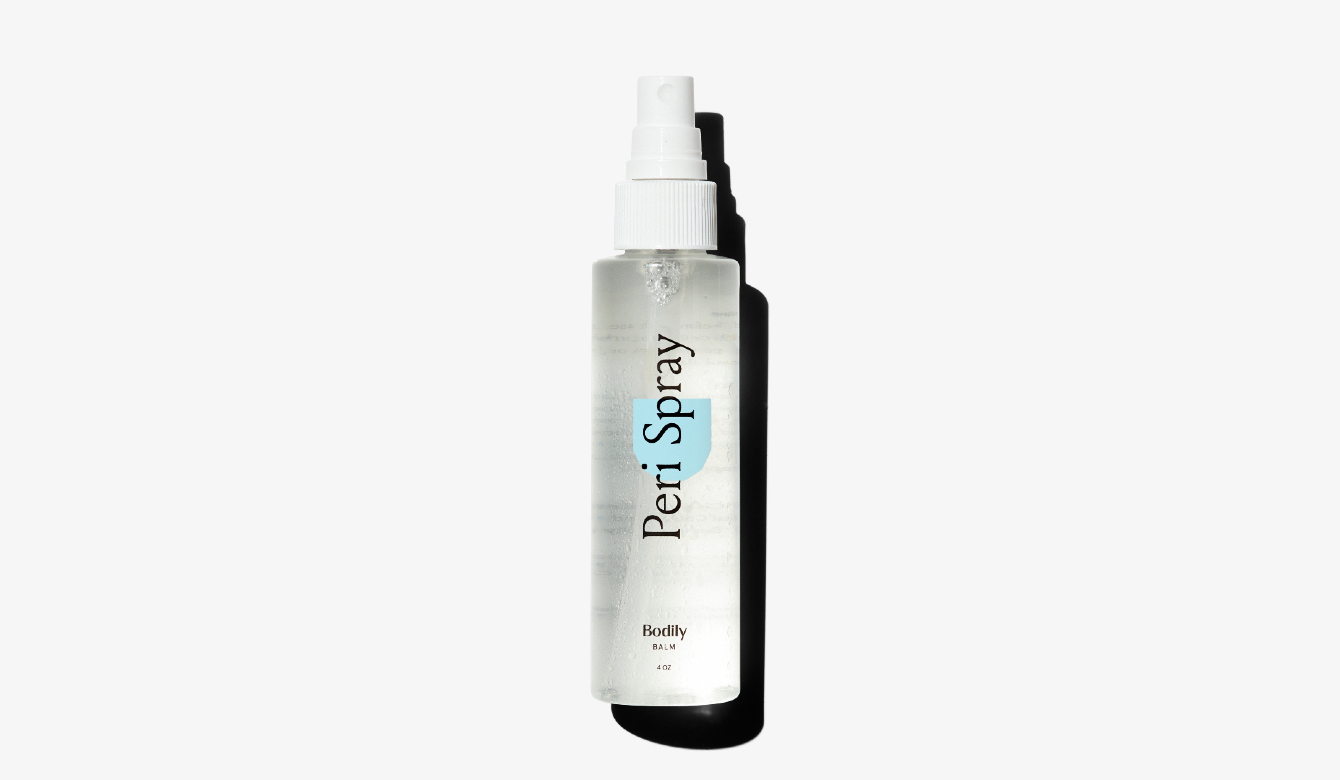 PERI SPRAY
Did you know 85-90% of first-time births result in vaginal tears?
This cooling spritz with alcohol-free witch hazel, cucumber and peppermint soothes the perineal area after vaginal delivery and can provide temporary relief to tears. Because we do not use stabilizers or preservatives — each batch of Peri Spray varies slightly in color due to the all-natural calendula.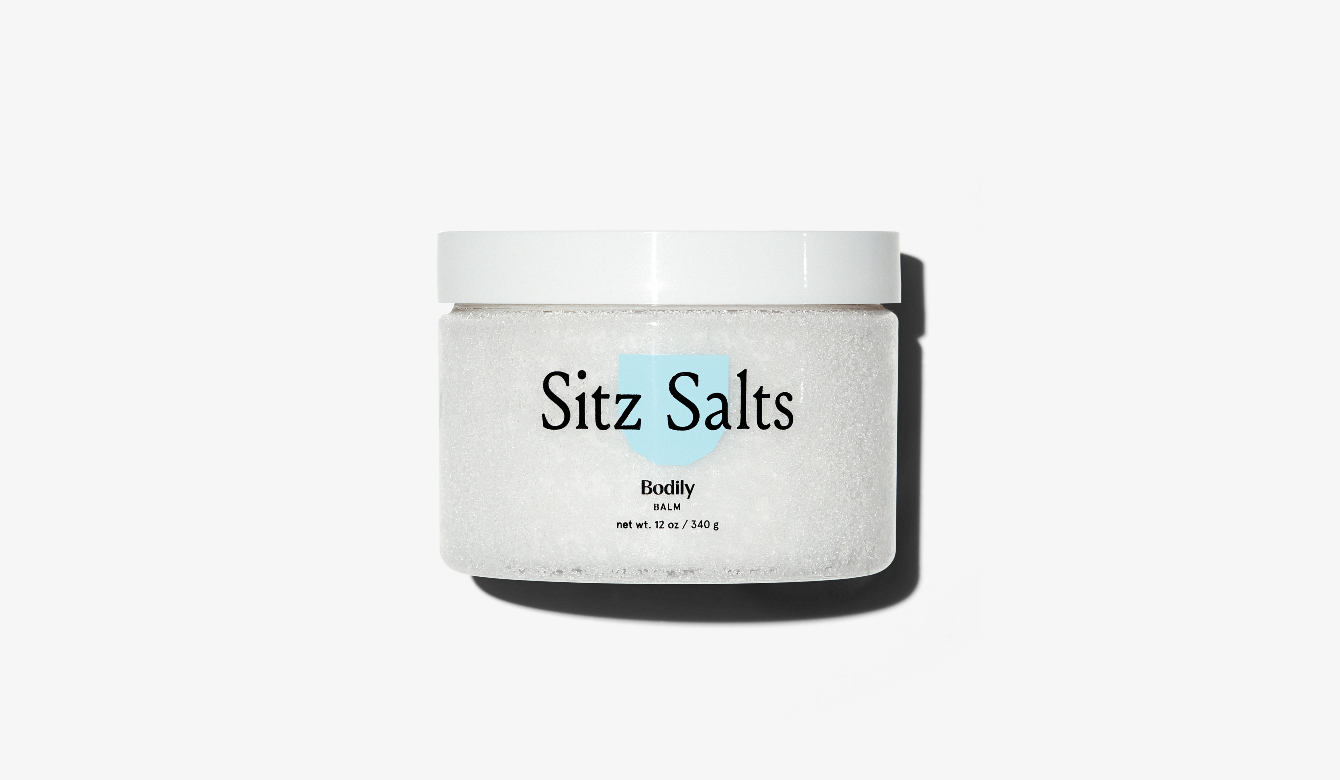 SITZ SALTS
Did you know that soaking the vaginal area with warm water can help increase blood flow and speed recovery?
Infusing warm water with our all-natural Sitz Salts soothes muscles, helps reduce swelling and keeps skin hydrated. Made without stabilizers and preservatives, our proprietary Epsom salt blend is made with organic almond, coconut and olive oils, calendula, and Vitamin E.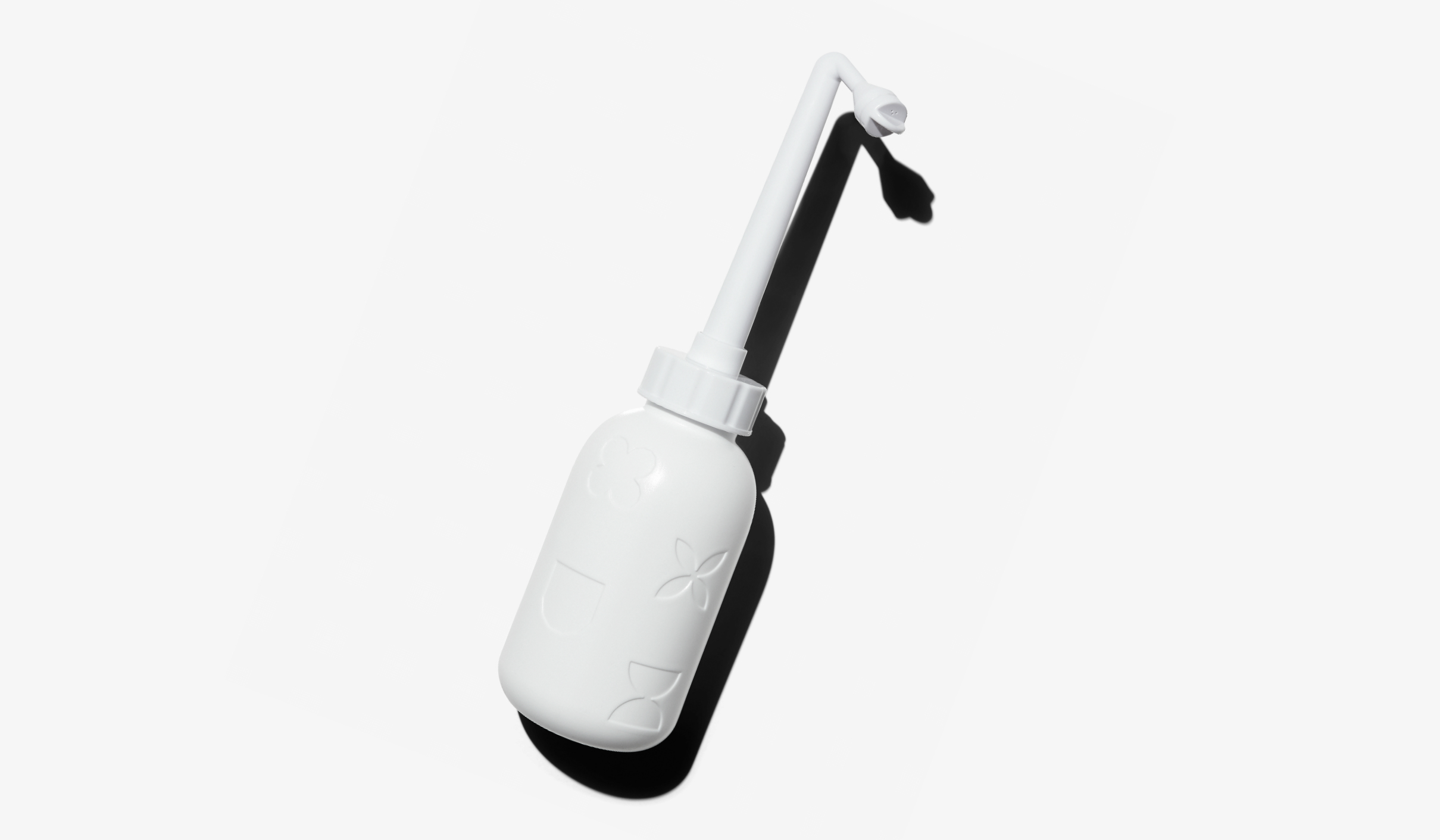 PERI WASH BOTTLE
This upside-down and angled-spout postpartum peri wash bottle dilutes the stinging effect of urine on your sore or stitched perineum after vaginal birth, and helps direct water only to the areas that need it. Tip: put a little of our Peri Spray in your peri bottle to feel relief from soothing witch hazel.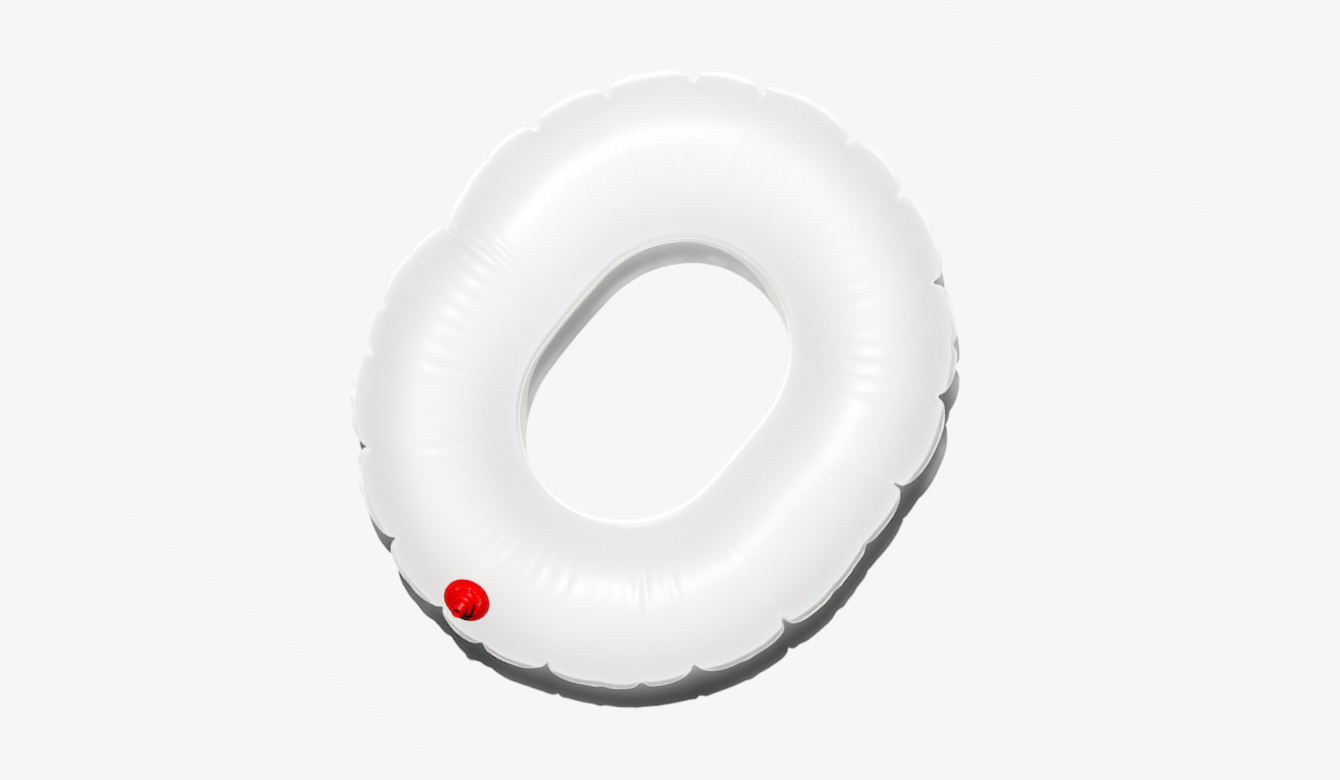 INFLATABLE CUSHION
This donut tube will help keep pressure to a minimum so you're sitting comfortably wherever you go. Have it handy for the trip home from the hospital.
FOR PREGNANCY RECOVERY
Mesh Undies (3)
These mesh boyshort undies are super stretchy and oh-so-comfortable. (Yes, you read that right — boyshorts). Our postpartum underwear keeps everything — including ice packs and giant maxi pads — contained. Now in uniquely Bodily designs.
Giant Maxi Pads (14)
Speaking of maxi pads — regular pads won't work when it comes to postpartum bleeding. They just weren't designed for the extremely heavy flow. These super absorbent and soft pads are exactly what's needed in the weeks after birth.
Stool Softener (10)
A bit of preventative care in the form of stool softener will ease the complications that come with postpartum constipation. (Consult your doctor first.)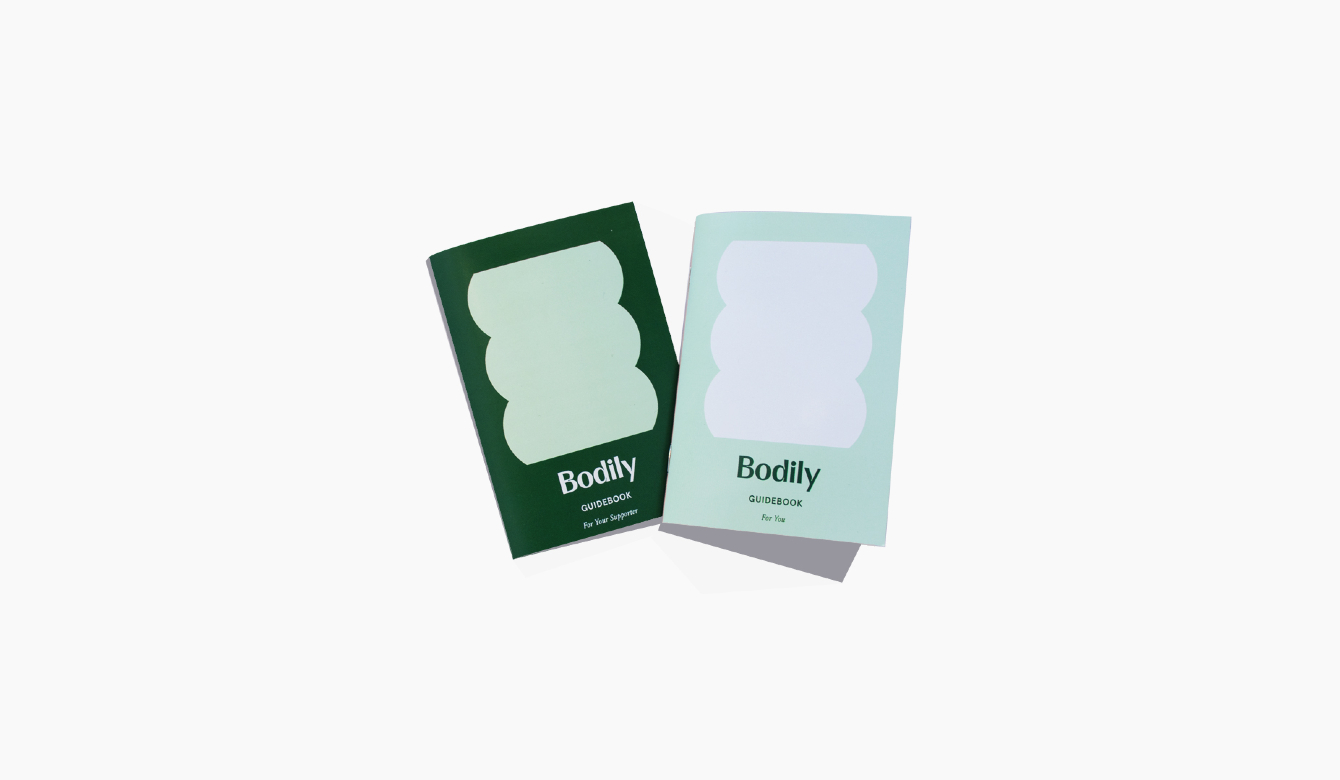 BODILY GUIDEBOOKS TO RECOVERY
Our guidebooks provide you with the essential information you need to be prepared for birth and postpartum recovery. We want your support system to be able to help however they can, so we also made one for them with step-by-step instructions. While babies still don't come with instruction manuals, finally birth recovery does!
Ingredients & Care
PERI SPRAY
How to use: Use after vaginal birth to comfort the perineal area. Spray liberally to cool and soothe.
Ingredients: Organic Witch Hazel, Plant-Based Solubilizer, Cucumber Fruit Extract, Organic Calendula Flower Extract, Peppermint Oil.
Free of stabilizers, dyes, fragrances and preservatives. Made in the USA.
SITZ SALTS
How to use: Dissolve about 2 tablespoons in warm water in your Sitz Bath Tub. Soak 10 - 20 minutes, 1 - 3 times per day or as needed.
Ingredients: Magnesium Sulfate, Organic Sweet Almond Oil, Organic Coconut Oil, Cucumber Fruit Extract, Sunflower Seed Oil, Calendula Flower Extract, Vitamin E.
Free of stabilizers, dyes, fragrances and preservatives. Made in the USA.
MESH UNDIES
Materials: 90% Nylon, 10% Spandex
Care: Machine wash cold on delicate cycle, line dry. Do not bleach. Do not iron.