Bodily Wear
The Everything Set: Falls
Maternity to Nursing Bra + Maternity to Postpartum Panty + Grippy Socks. Available in multiple colors
$80 Sold Out
The Everything Bra: Falls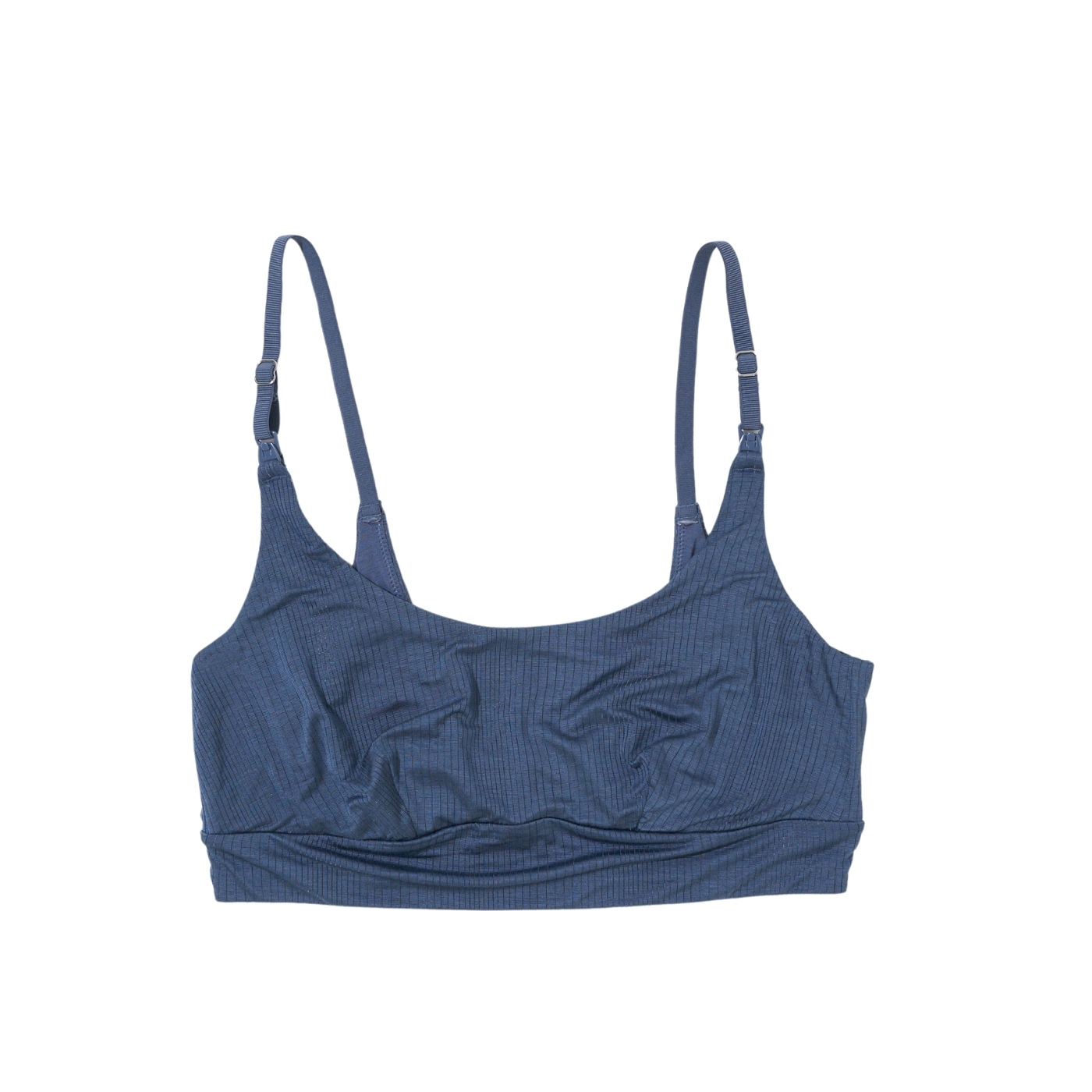 The All-In Panty: Single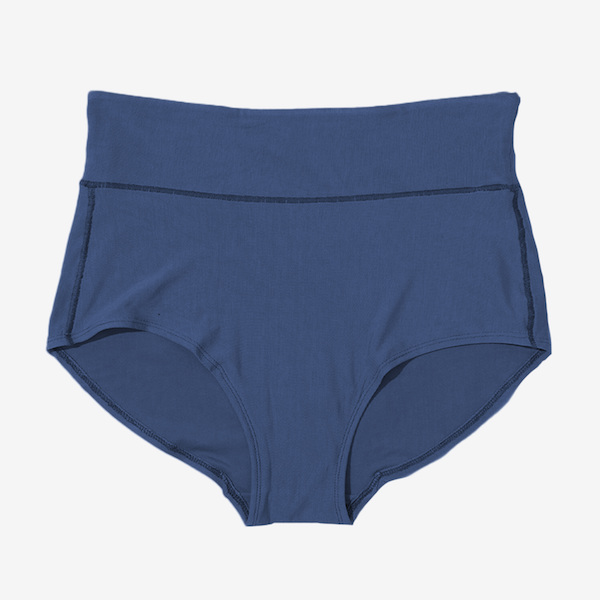 Cozy Socks: Grey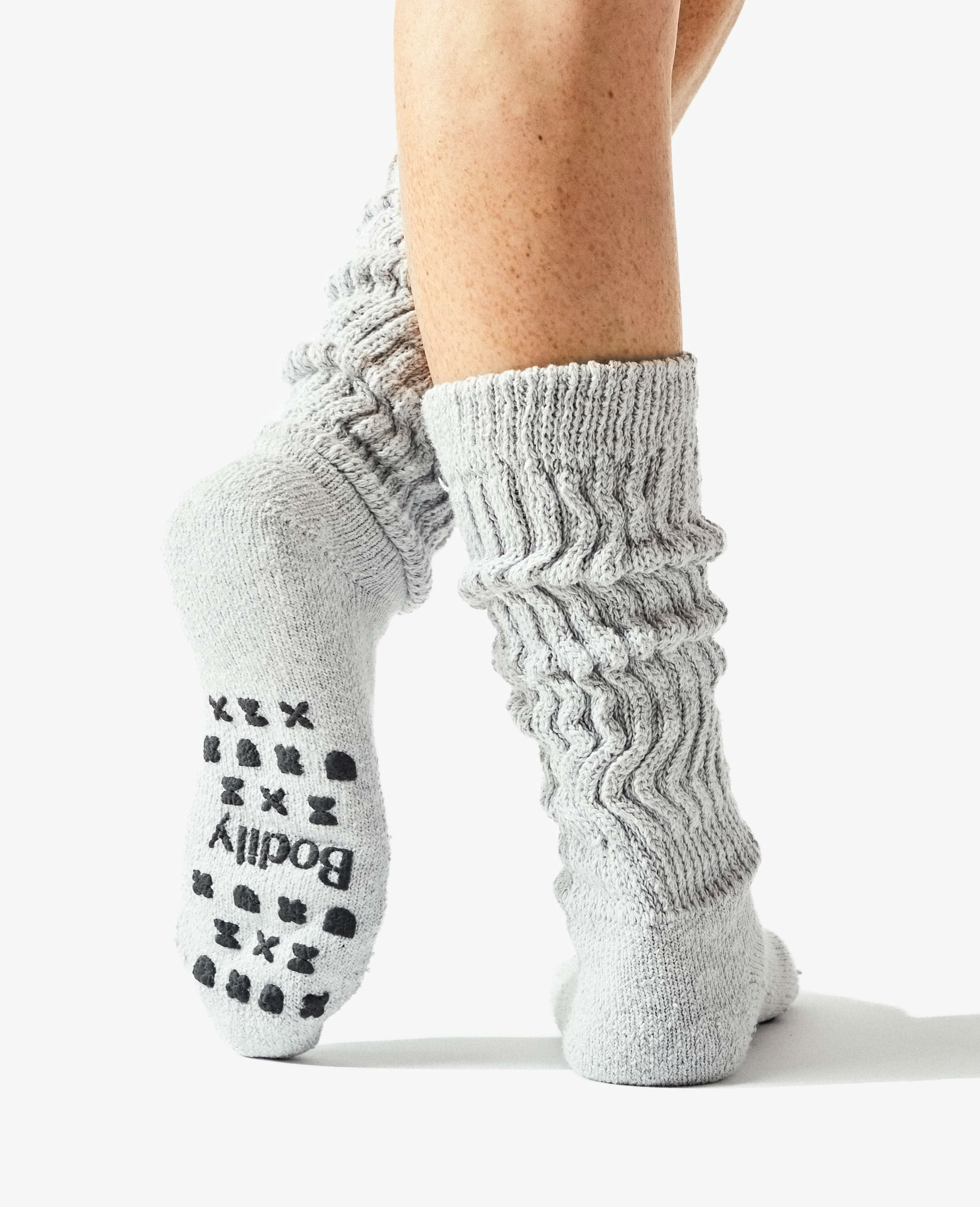 The Everything Set in Falls includes:
1 Everything Bra

(Named Best Maternity Bra by InStyle, Most Comfortable Nursing Sleep Bra by WhatToExpect, Most Comfortable Postpartum Bra by Women's Health)

1 Pair of Cozy Socks
Product Details
The Everything Bra

(1):This Stage-1 bralette is made from super soft and stretchy OEKO-TEX certified non-toxic fabric, providing minimal support and sublime comfort. Developed with an IBCLC lactation consultant and optimized for breast health from maternity through all the stages of breastfeeding and beyond. Named Best Maternity Bra by InStyle and Most Comfortable Nursing Sleep Bra by WhatToExpect.
The All-In Panty

(1): Our best-selling underwear was designed to support maternity through postpartum. Made of ultra-soft OEKO-TEX certified non-toxic micromodal, it provides gentle support in maternity and in postpartum for weakened abdominal muscles and protects your c-section incision.
The Cozy Socks

(1 pair): Whether you are experiencing the swelling that is common in pregnancy and postpartum, or 24/7 parenting, these retro slouch socks with grippy bottoms are perfect for everything from the labor & delivery floor to chasing toddlers.
Size Guide: The Everything Bra
Your rib-cage and cup size may increase over the course of pregnancy, and even more in the first few months of breastfeeding. The Everything Bra was designed to have flex upwards in both band and cup size to accommodate the normal fluctuations that many people experience in pregnancy and breastfeeding.
If you are pregnant and in between two sizes, we recommend sizing up.
If you are in your first 6 months of breastfeeding and in between sizes, we recommend selecting the smaller size.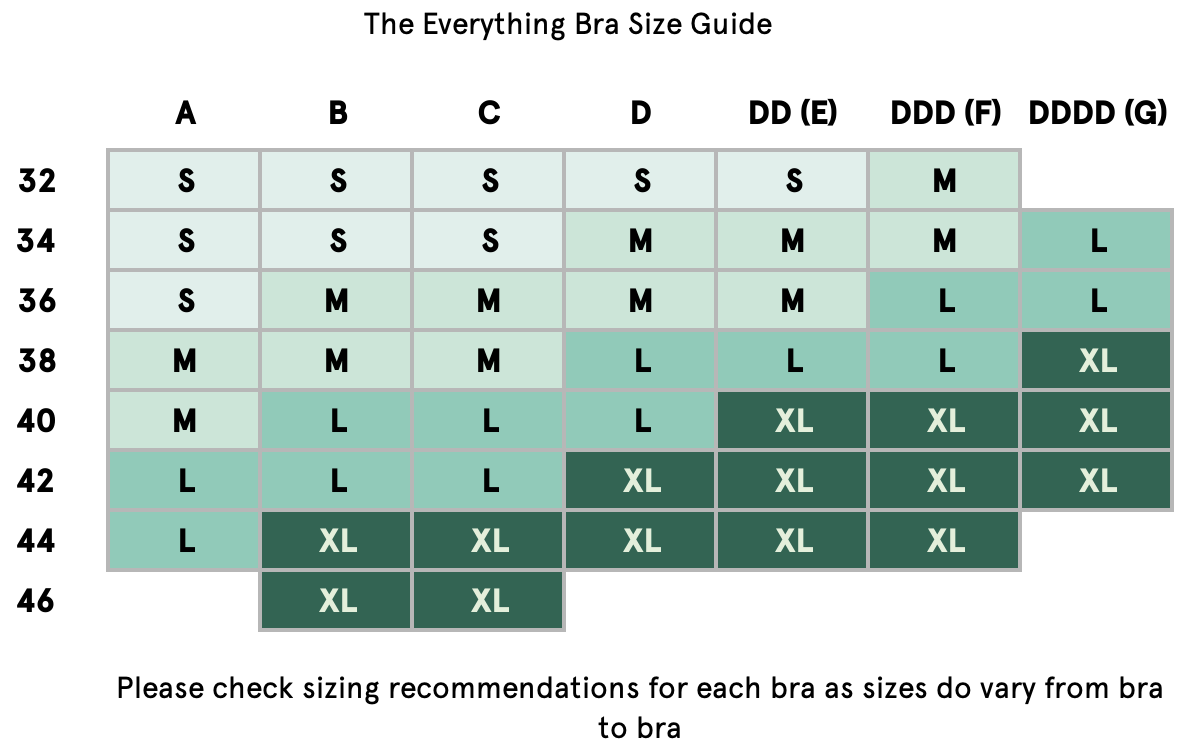 Size Guide: The All-In Panty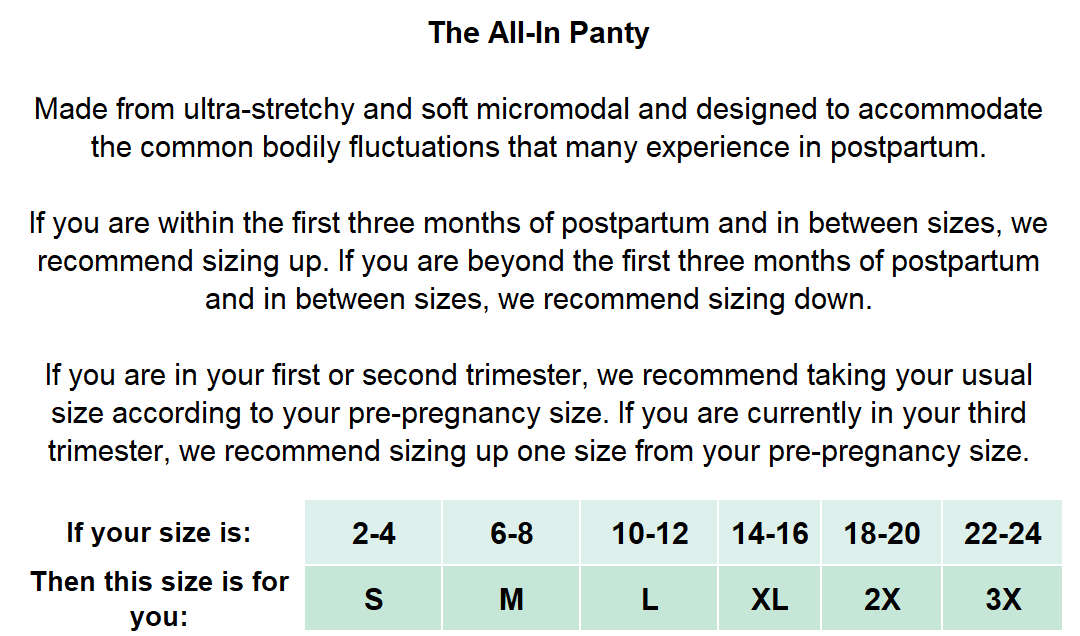 FAQ & Returns
Panties and socks are both final sale. For hygienic reasons, we cannot accept returns of panties or socks that have been tried on.
The Everything Bra may be returned as a partial return. Note that you will be refunded the discounted price you paid for the bra in the Set rather than its full price. To return your bra, please email us at hello@itsbodily.com
Our full return and shipping policy is here.
Multi-packs, bundles, and sets are not eligible for discounts.
For additional questions on fit or sizing, email us at hello@itsbodily.com
Stage 1-Optimized Nursing Bra
When to wear it: From pregnancy through all stages of nursing, and beyond
Fit notes: This is our super-stretchy bra with light support and no padding — and that's by design.
Guidance from our IBCLC: In the first three months of breastfeeding (Stage 1), your bra should stretch to accommodate the growing and often engorged milk-producing areas of your breasts. This is especially true in Stage 1 when engorgement is common. Restrictive support can increase the risk of common breastfeeding ailments that are often linked to the early cessation of breastfeeding.
This is why our bras don't have firm or shaping padding either (though we did include slits if padding is desired). Our Non-Slip Breast Pads can be used to increase coverage.
Did you know that many of the most common breastfeeding issues are linked to the bras we wear?
It is true! Wearing a bra that you like shouldn't expose you to features that can negatively impact milk supply, or potentially increase risk of clogged ducts and mastitis. That's why we created a system for selecting bras that makes it easy to optimize for breast health (check out The Stages of Breastfeeding for choosing a nursing bra that's right for you), and designed all of our bras together with a lactation consultant.
Materials & Care
Materials Everything Bra: OEKO-TEX 49% Viscose; 43% Micromodal; 8% Elastane.
Care: Machine wash cold on a gentle cycle. Do not Bleach. Line dry. Low Iron
Designed in NYC and manufactured in China.
Materials All-In Panty: OEKO-TEX 93% Micromodal, 7% Elastane.
Care: Machine wash warm. Do not bleach. Tumble dry low.
Designed in NYC and manufactured in Turkey.
Materials Cozy Sock: 80% Cotton, 15% Nylon, 5% Spandex.
Care: Use color safe bleach. Machine wash warm. Tumble dry. Low iron.
Made in USA