Bodily Care
Karrie Locher x Bodily: Postpartum Kit
Recovery essentials curated by influential postpartum nurse, Karrie Locher
$85
The ideal postpartum solution, no matter how you deliver. Postpartum nurse Karrie Locher has teamed up with Bodily to create a kit of her favorite postpartum recovery must-haves so you can experience them, too.

With an upside-down squirt Peri Wash Bottle for cleaning your sore or stitched perineum after vaginal birth, a Belly Band to support a C-Section incision pain or weakened abdominal muscles, 14 Maxi Pads to help with postpartum bleeding, Stool Softener to relieve postpartum constipation, and our ultra-stretchy, one-size-fits-all boyshort Mesh Undies to keep your postpartum body feeling comfortable and contained, we've got you covered.
"When I used Bodily's products for my fourth baby, I fell in love with the quality, concept, and attentiveness to postpartum needs." - Karrie Locher

What's in the Kit?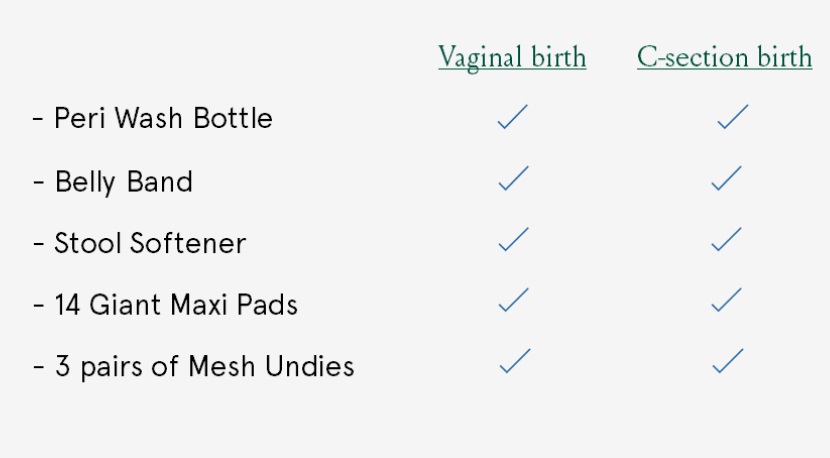 Size Guide
MESH UNDIES: Confirmed to fit comfortably from size 2 to size 24 (60 inch waist).
If you are outside of this range and would like to confirm fit, please contact us at hello@itsbodily.com.
What's Included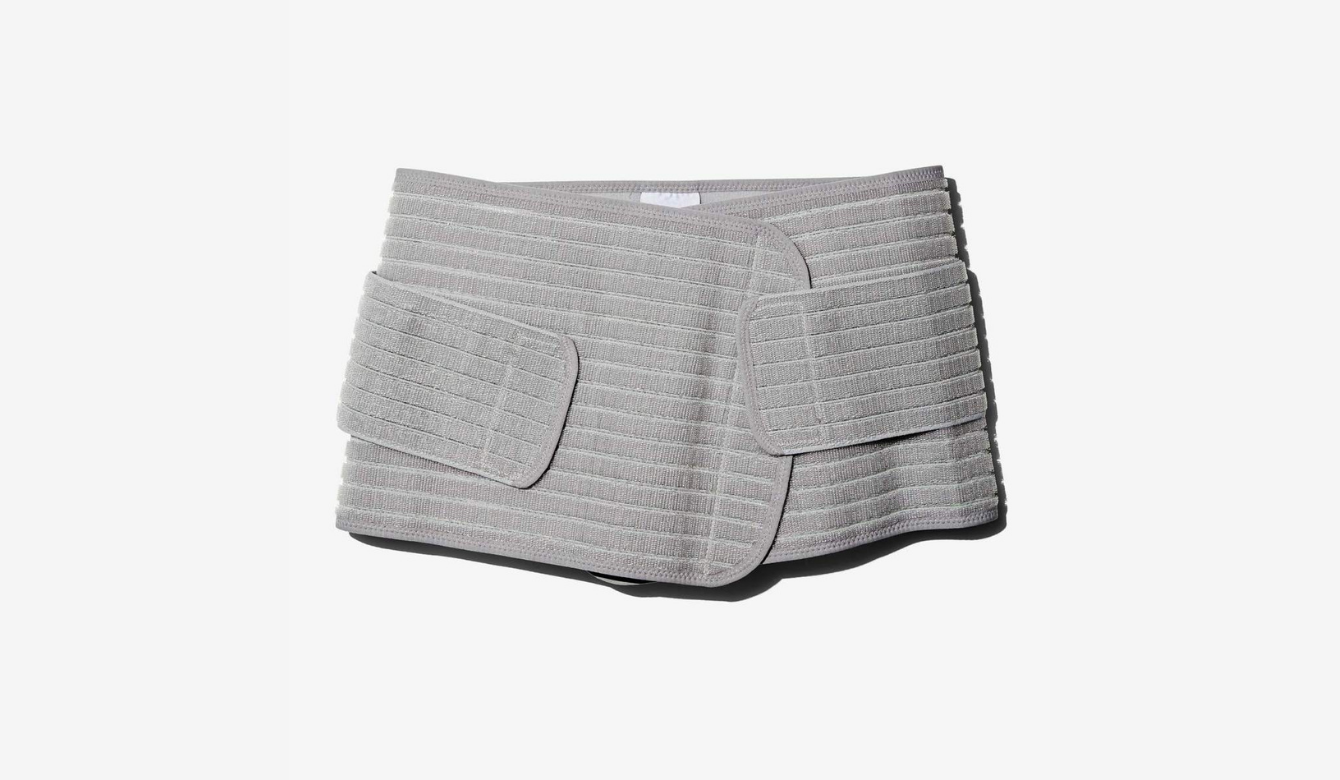 BELLY BAND
A soft core in recovery is reality — our Belly Band is designed to keep you feeling supported and confident in the transition. Whether to reduce discomfort after a C-section or feel held together, our Belly Band tucks discreetly under clothes and modulates compression to where it feels best.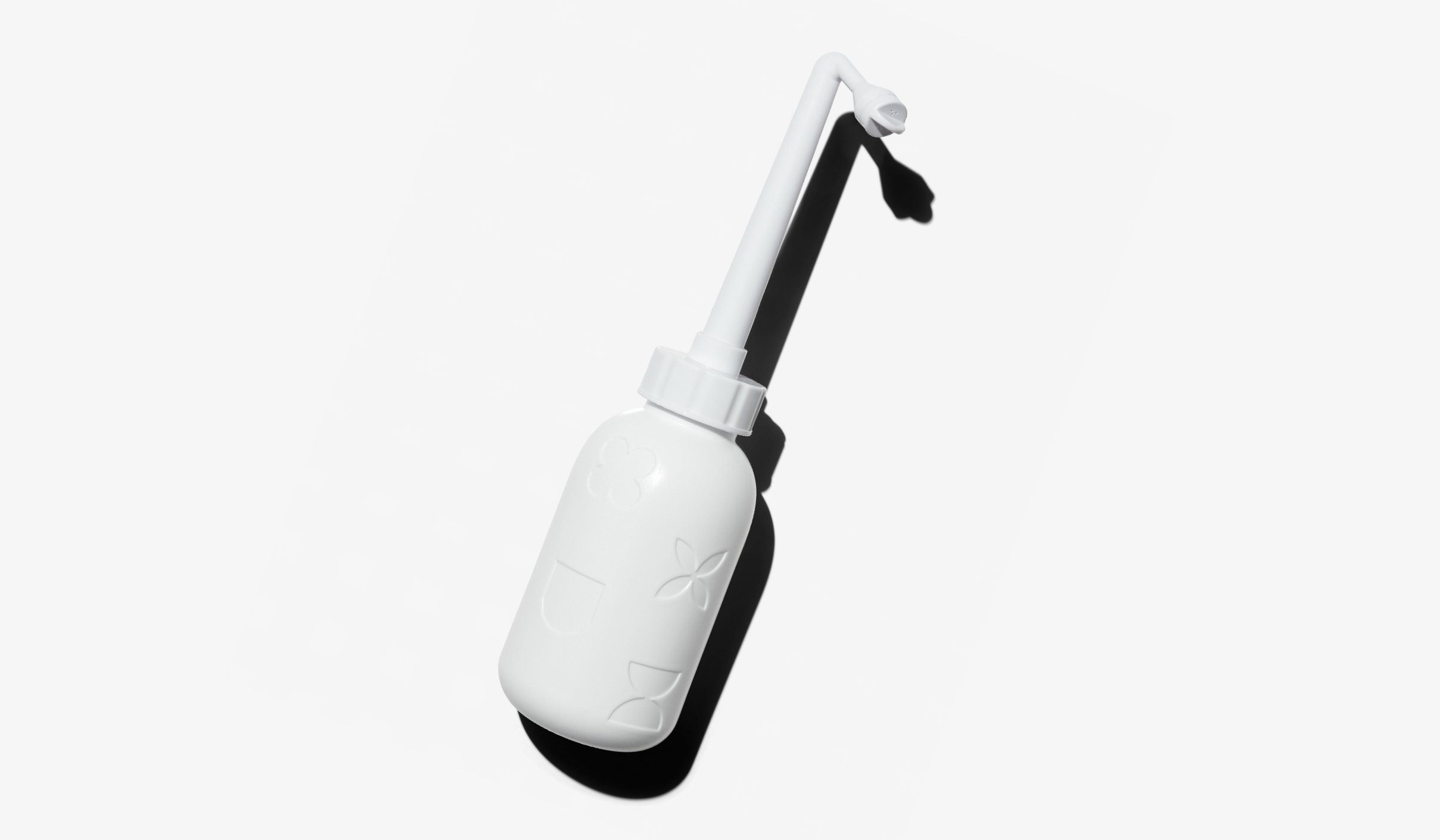 PERI WASH BOTTLE
This upside-down and angled-spout postpartum peri wash bottle dilutes the stinging effect of urine on your sore or stitched perineum after vaginal birth, and helps direct water only to the areas that need it.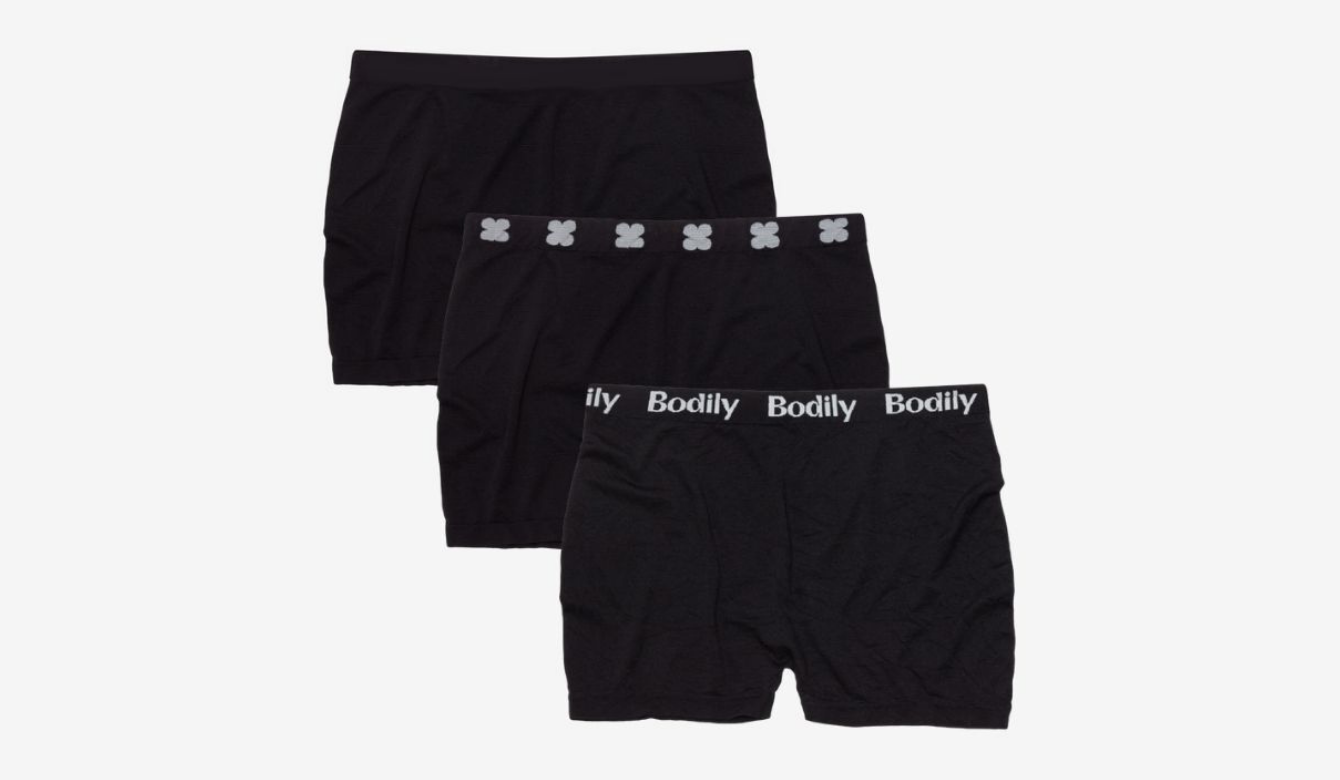 MESH UNDIES (3)
These mesh boyshort undies are super stretchy and oh-so-comfortable. (Yes, you read that right — boyshorts). Our postpartum underwear keeps everything — including ice packs and giant maxi pads — contained.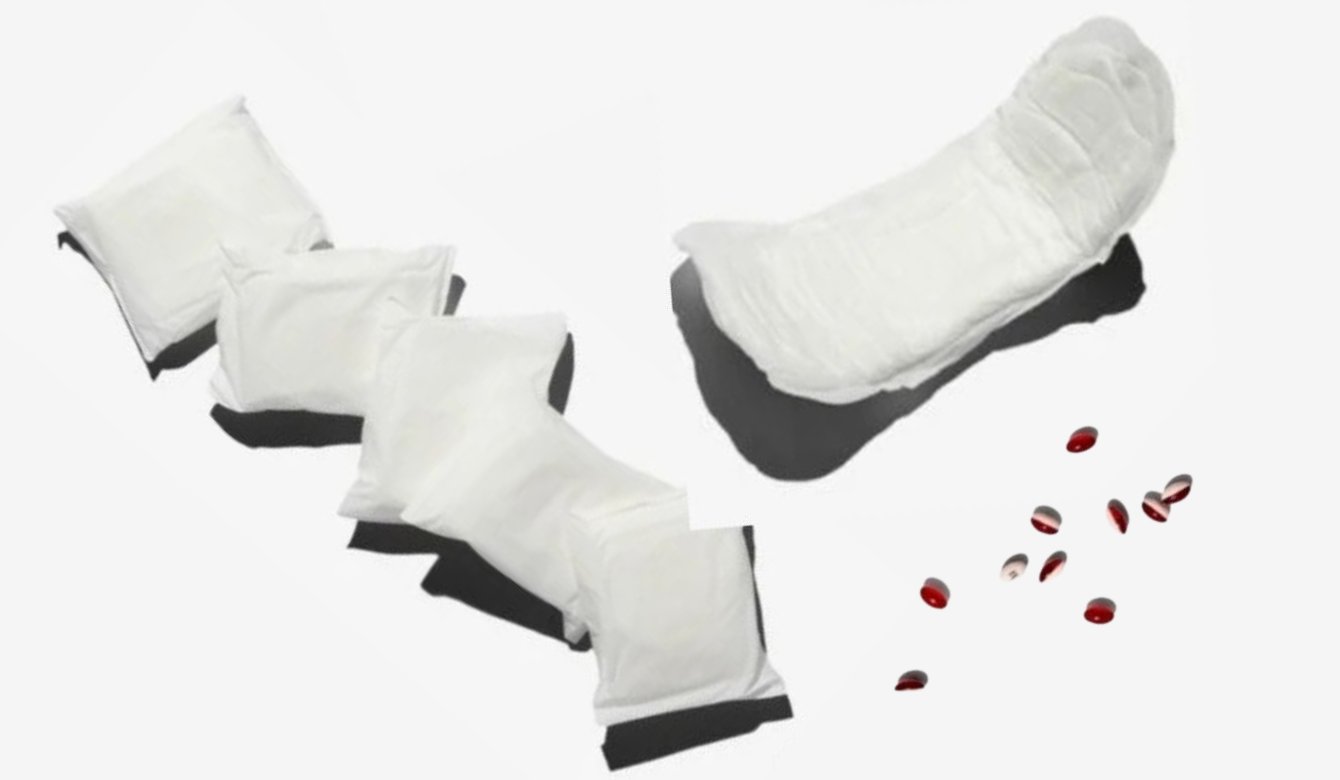 GIANT MAXI PADS (14)
Speaking of maxi pads — regular pads won't work when it comes to postpartum bleeding. They just weren't designed for the extremely heavy flow. These super absorbent and soft pads are exactly what's needed in the weeks after birth.
STOOL SOFTENER (10)
A bit of preventative care in the form of stool softener will ease the complications that come with postpartum constipation. (Consult your doctor first.)
About Karrie Locher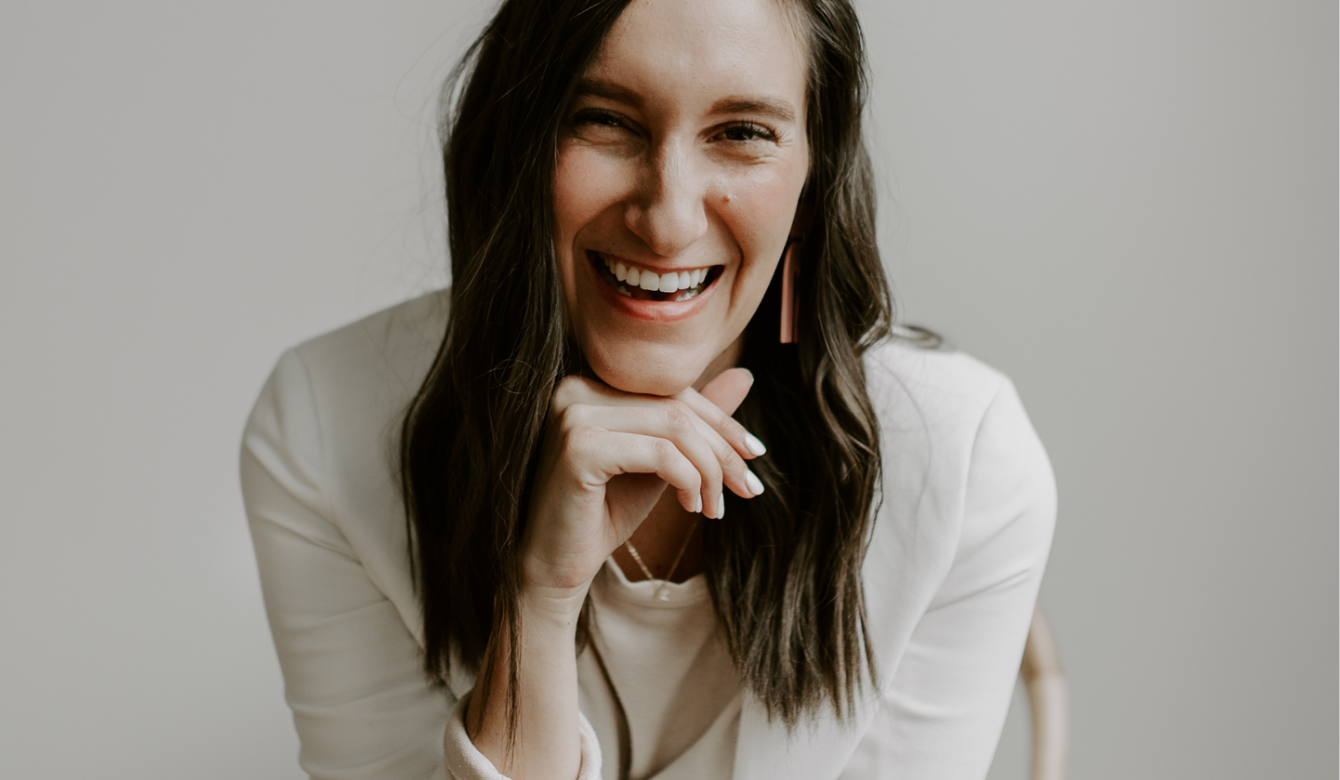 Karrie Locher has been a Postpartum & Nursery Nurse for 8+ years. After using Bodily during her most recent postpartum experience, she teamed up with us to curate kits featuring her favorites from our collection.
A mother of four, Karrie has also created online courses for new parents — Conquering the Early Weeks of Breastfeeding and Bringing Home Baby — that outline what to expect both in the hospital and at home.
You can find Karrie on Instagram (@karrie_locher) and learn more about Karrie and her courses at karingforpostpartum.com.
Materials & Care
Belly Band
Materials: 71% Non-Toxic OEKO-TEX Certified Nylon, 22% Polyester, 5% Spandex, 2% Rubber
Care: Hand wash in cold water. Hang to dry.
Mesh Undies
Materials: 90% Nylon, 10% Spandex
Care: Machine wash cold on delicate cycle, line dry. Do not bleach. Do not iron.