Bodily
B-Kit
Breastfeeding 101 filled with soft and organic solutions
$90 Sold Out
Our starter kit covers you with the best in breastfeeding basics: 5 sets of organic, reusable breast pads, our easy 24/7 maternity to nursing bra (designed with a lactation consultant), and a simple two-step, organic nipple balm that helps soothe and heal. Lanolin-free, all-natural and effective. No compromises here.
Size Guide
FINDING YOUR SIZE
Your rib-cage and cup size may increase over the course of pregnancy, and even more in the first few months of breastfeeding. The Everything Bra was designed to have flex upwards in both band and cup size to accommodate the normal fluctuations that many people experience in pregnancy and breastfeeding.
If you are pregnant and in between two sizes, we recommend sizing up.
If you are in your first 6 months of breastfeeding and in between sizes, we recommend selecting the smaller size.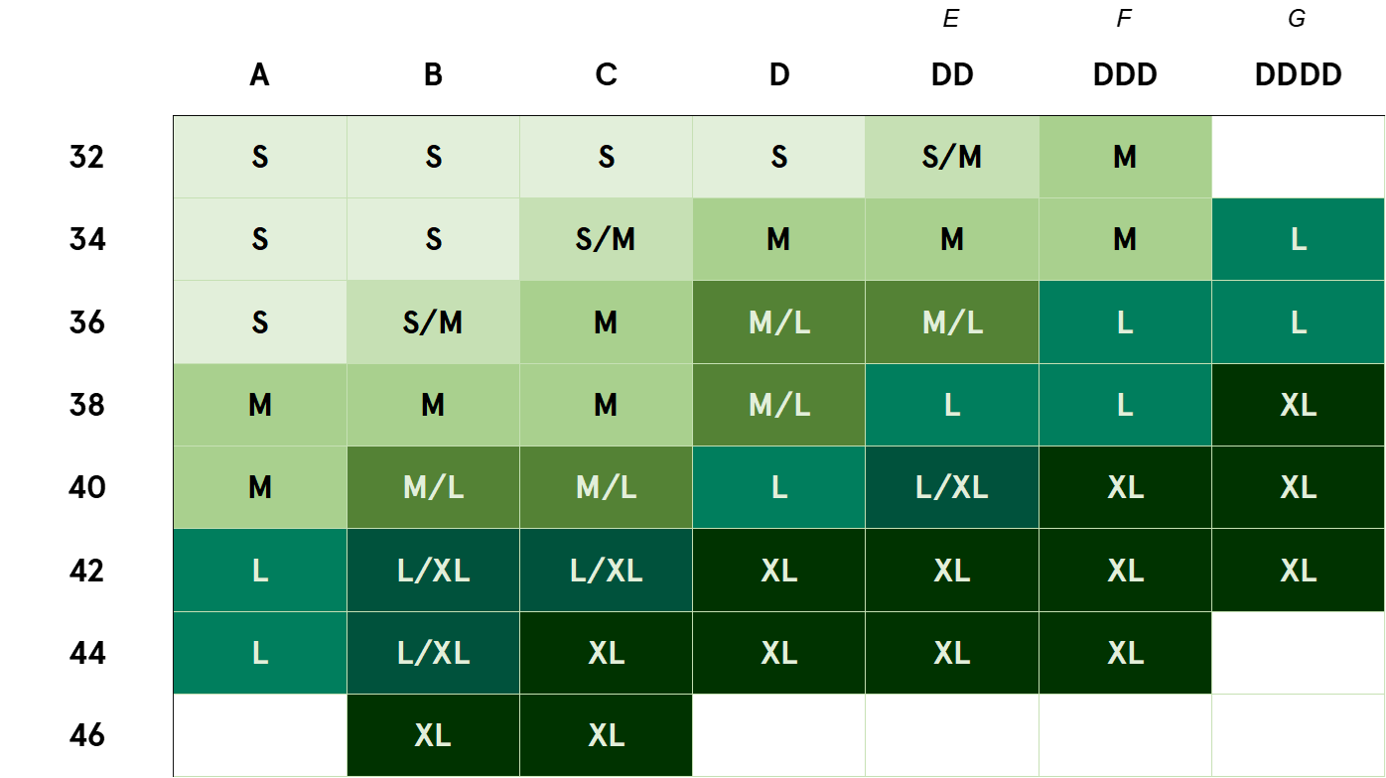 What's Included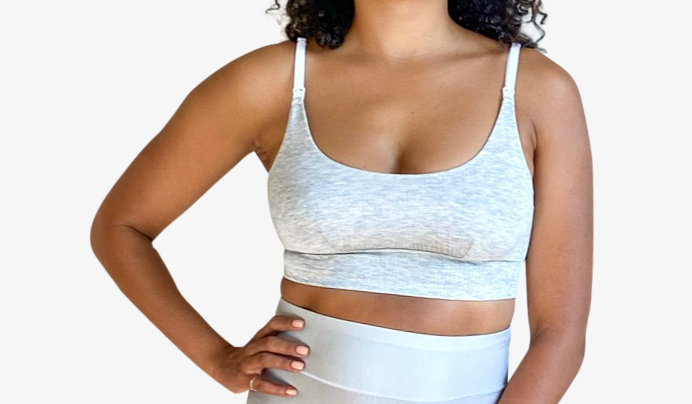 THE EVERYTHING BRA
Did you know that common breastfeeding complications like clogged ducts and mastitis can be caused by your bra?
We designed our sublimely-soft nursing bra with a certified lactation consultant to reduce the risk of these complications. This 24-hour maternity to nursing bra has enough stretch to ensure fit throughout daily size fluctuations.
When to wear it: From pregnancy through all stages of nursing, and beyond
Stage 1 Bras are designed to maximize comfort, ease, fit and style as your body adapts to changing band and cup sizes, sensitivity from engorgement and increasing levels of milk production following giving birth.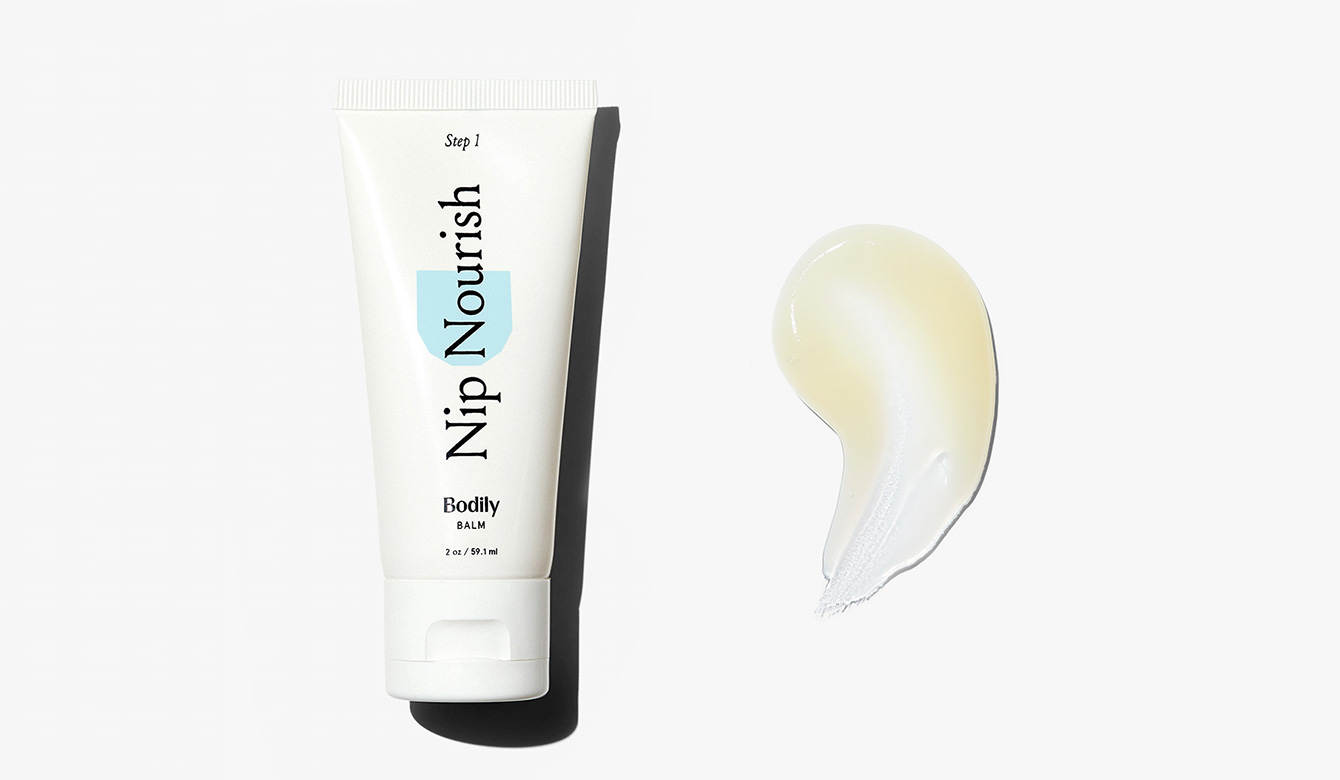 NIP NOURISH (2 oz)
Did you know that dry, cracked and even bleeding nipples are common in breastfeeding?
Enter Nip Nourish, a critical but often overlooked part of preventing these issues. Nip Nourish is step 1 of our proprietary all-natural nipple regimen. Moisturize and increase skin elasticity with our toxin-free coconut-oil based formula. If nipples are already dry, cracked, or bleeding, Nip Nourish provides relief and promotes healing.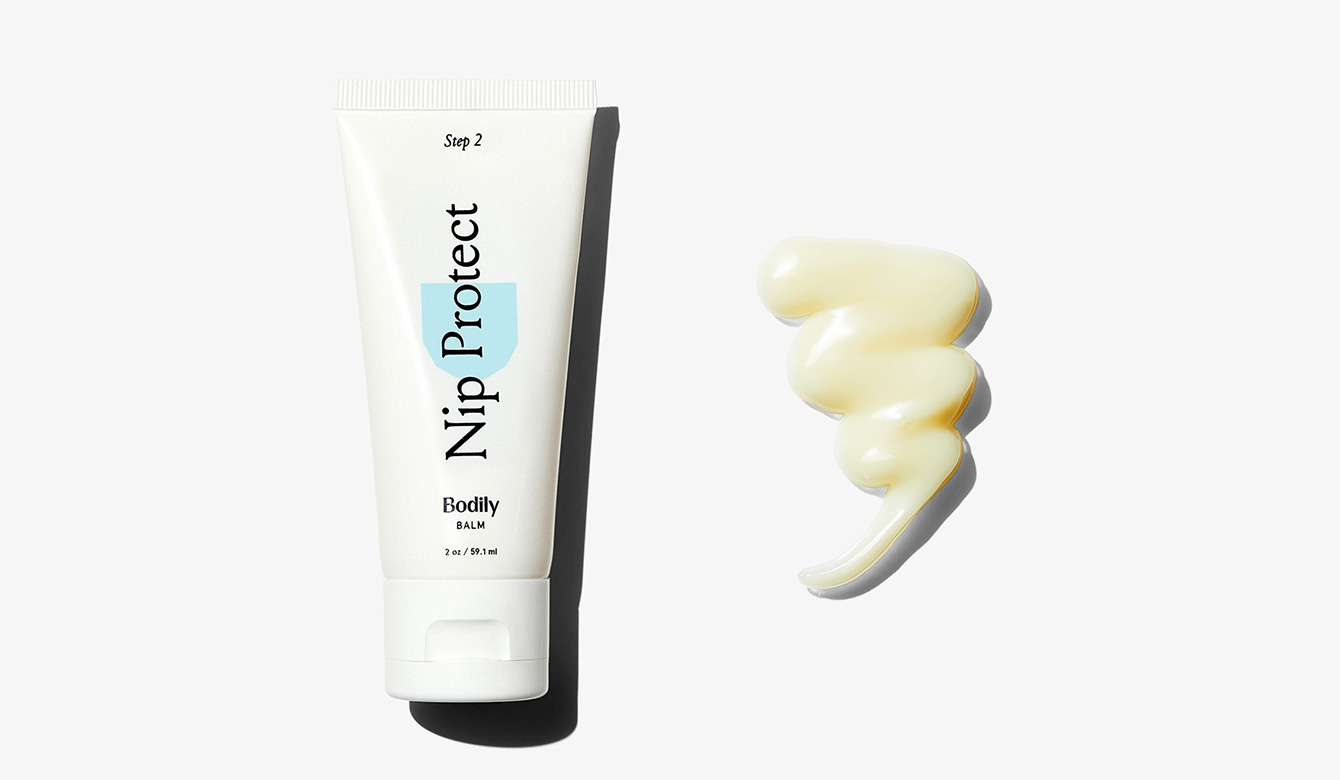 NIP PROTECT (2 oz)
Did you know that showering is a common culprit of drying out nipples?
Apply Nip Protect before showering and after Nip Nourish to lock in moisture and keep your hard-working skin elastic. Nip Protect is step 2 of Bodily's proprietary all-natural nipple regimen. Our plant-based alternative to lanolin (an animal-derived skin protectant) is cruelty-free and just as effective.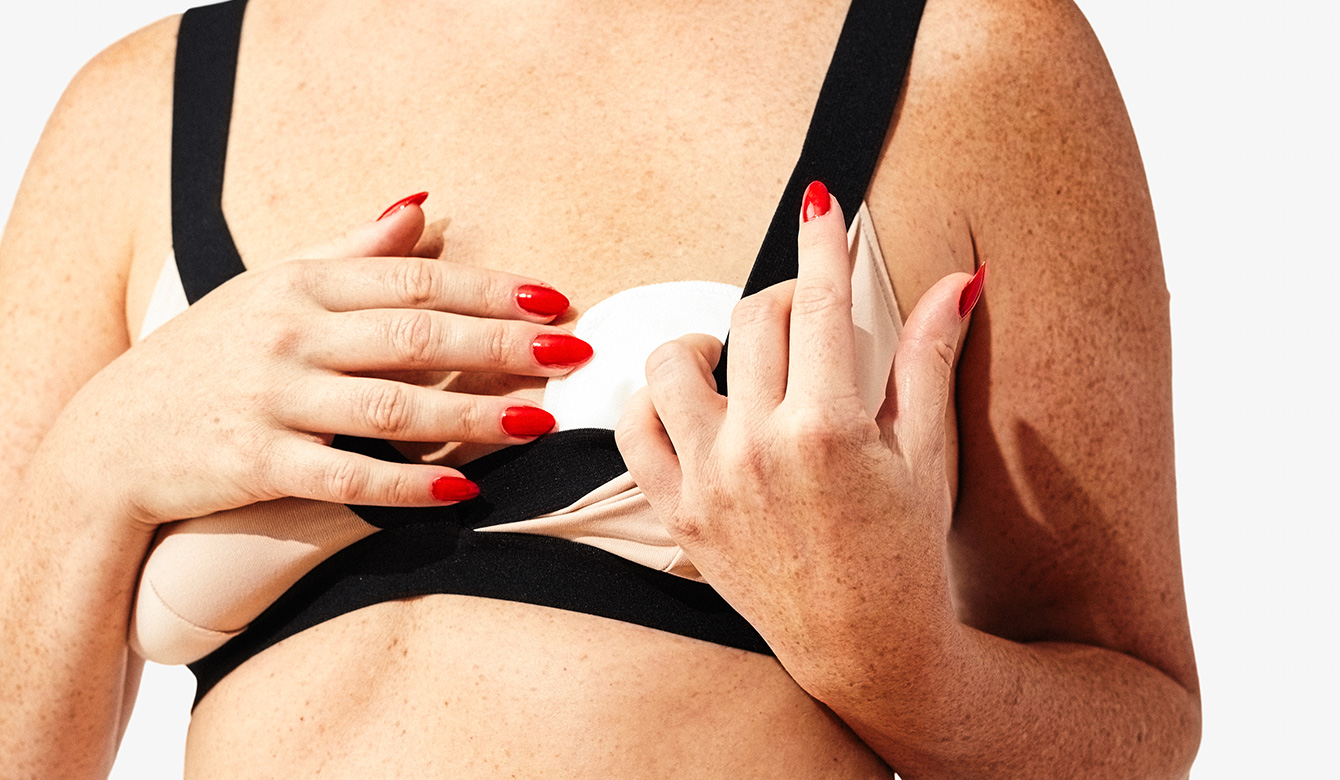 BREAST PADS (10)
Did you know that waking up in pajamas soaked through with milk is a common breastfeeding experience?
No thanks. Our organic and reusable breast pads will keep you dry while also easing discomfort from sensitive or sore nipples. They are soft against skin and made of eco-friendly bamboo.
Ingredients & Care
THE EVERYTHING BRA
Designed in NYC and manufactured in China.
Materials: Okeo-TEX 49% Viscose; 43% Superfine Lenzing Micromodal; 8% Elastane
Care: Machine wash warm. Do not bleach. Tumble dry low. Cool iron.
NIP NOURISH
How to use: Apply a pea-sized dot to the nipple throughout the day — in the morning, after feedings, after showers, before bed or anytime your nipples feel sensitive or dry.
Ingredients: Organic Coconut Oil, Organic Jojoba Seed Oil, Beeswax, Calendula, Calendula Flower Extract, Caprylic/Capric Triglyceride.
Free of parabens, petroleum and lanolin. Made in the USA.
NIP PROTECT
How to use: Apply generously to the nipple before showering, before pumping and after Nip Nourish to lock in the moisture.
Ingredients: Shea Butter, Organic Olive Fruit Oil, Organic Coconut Oil, Caprylic/Capric Triglyceride, Calendula Flower Extract, Beeswax, Tocopherol.
Free of parabens, petroleum and lanolin. Made in the USA.
BREAST PADS
Materials: Inner Layer - 100% organic bamboo, Middle Layer - high absorbency microfiber, Outer Layer - waterproof PUL fabric.
Care: Wash before use. Machine wash in cold water. Tumble dry.