The Latte Collection
2 Lactation Lattes + 1 Postpartum Latte
$88 Sold Out
Lactation Latte: Cacao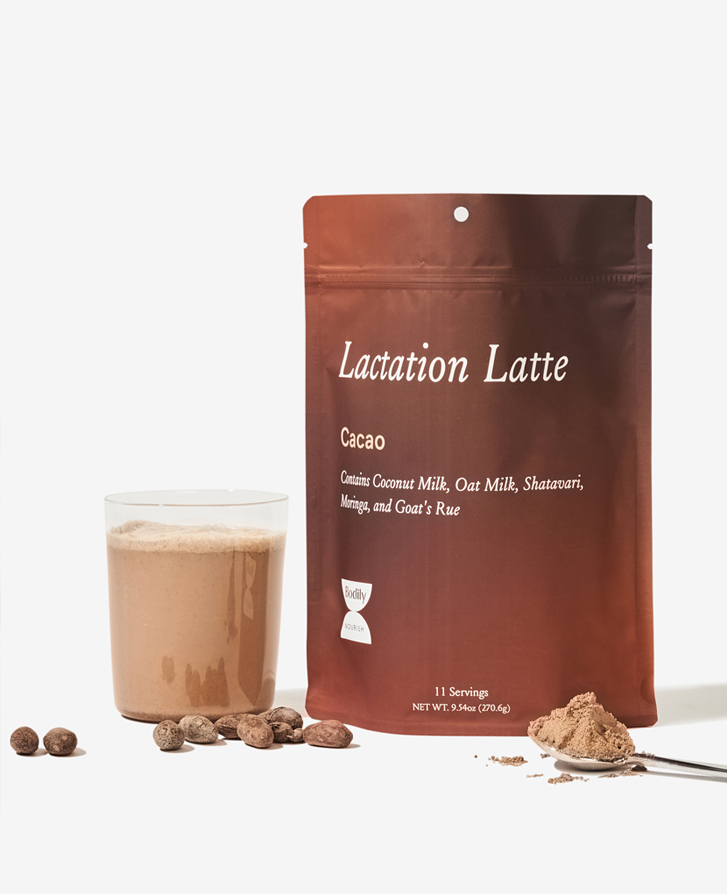 Lactation Latte: Spiced Vanilla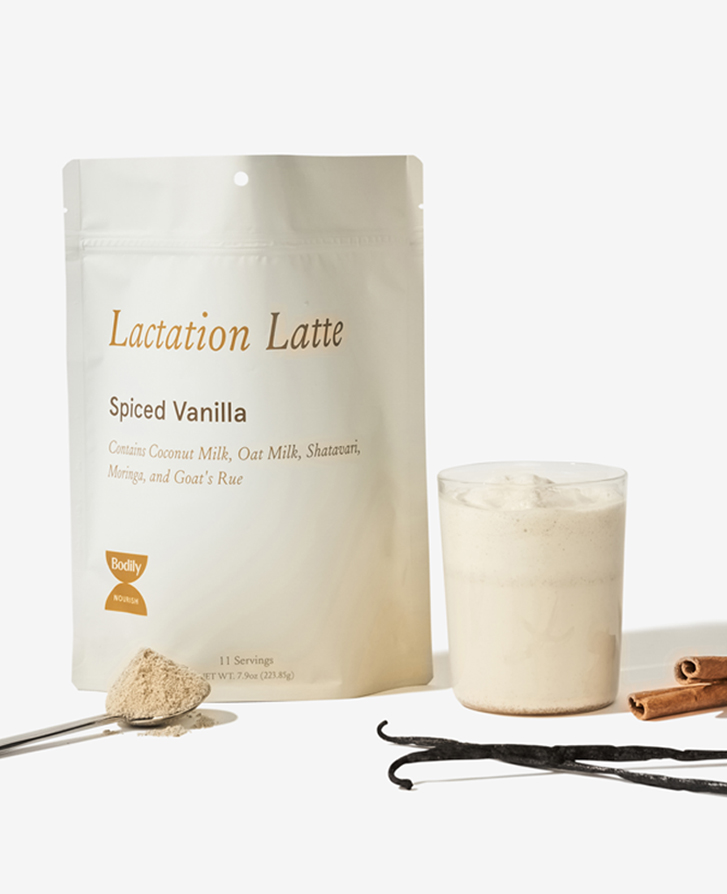 Recovery Latte: Restore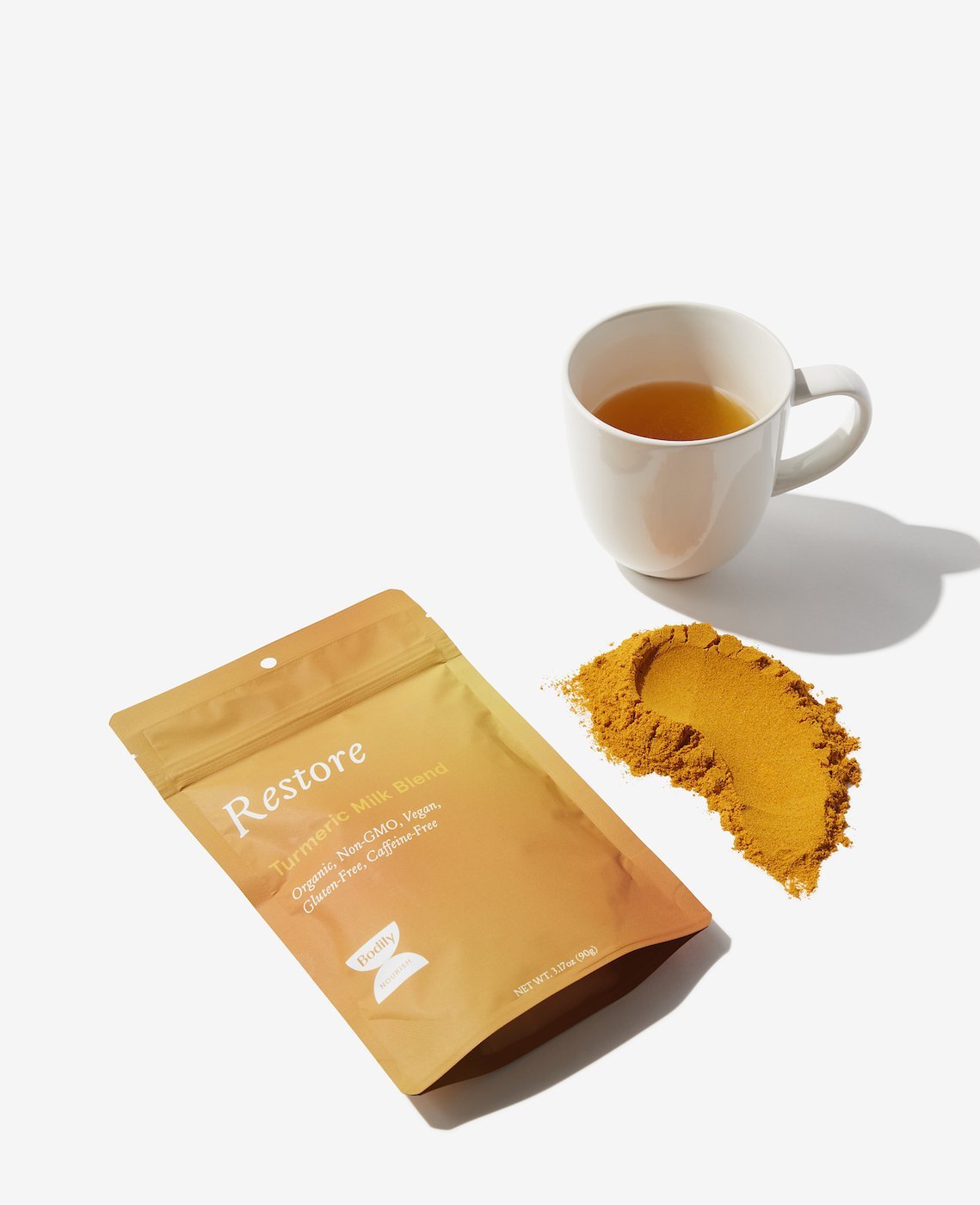 Nourish from the inside out with Bodily's delicious and research-backed lattes for breastfeeding and postpartum recovery. Add to water or milk of your choice, or mix into a smoothie or oatmeal for a boost of superfoods. Made with premium and clean ingredients to combine flavor and function. Three pack includes: 
Ingredients & Details
Lactation Latte:
Ingredients:
Organic Coconut Cream Powder
Organic Oat Milk Powder
Organic Cacao Powder (Cacao Latte only)
Organic Coconut Sugar
Organic Shatavari
Madagascar Vanilla Powder
Organic Moringa
Organic Cinnamon
Goat's Rue
More Details:
Galactogogues are ingredients that support the production of breast milk. Our recipe includes four: oats, shatavari, moringa, and goat's rue
Free From: Caffeine, Artificial Sweeteners, Soy, Brewer's Yeast, and Fenugreek
Spiced Vanilla: 7.9oz (223.85g). Contains 11 servings. Cacao: 9.54oz (2.70g). Contains 11 servings
Packaged in a facility that also processes peanuts and tree nuts
Restore Recovery Latte:
Organic turmeric;
Organic maca;
Organic cinnamon;
Organic stevia;
Organic ginger;
Organic boswellia;
Organic guar gum;
Organic cardamom;
Organic black pepper;
More Details:
Organic, Non-GMO, Vegan, Gluten-Free, Caffeine Free.
3.17oz (90g). Contains 30 servings.
Packaged in a facility that also processes peanuts and tree nuts.
Flavor Profile
Our Cacao Latte is a creamy dark drinking chocolate with notes of vanilla and a whisper of cinnamon
Our Spiced Vanilla Latte is a creamy blend of pure Madagascar Bourbon Vanilla combined with warming cinnamon
Our Restore Turmeric Blend is a warming and comforting melange of turmeric, ginger, cinnamon, and other superfoods.
Our lattes do not contain coffee or coffee flavoring
Suggested Use
Lactation Latte:
Add a few tablespoons to your favorite mug and cover with hot water or your milk of choice (if you're enjoying Spiced Vanilla, add 2.5 tablespoons; for Cacao, add 3 tablespoons). Stir until fully dissolved. A little froth on the top is OK!
Or mix into your favorite smoothie or oatmeal.
Restore Latte:
Add 1 serving (1 tsp) of Restore to hot water or warm milk of your choice. Stir until fully dissolved.
Store in a cool, dry place.
FAQ + Returns
Why don't we include Fenugreek?
Thyroid complications — hyperthyroidism and hypothyroidism — are more common during pregnancy. Because fenugreek has been shown to affect the thyroid, we do not use it as a base ingredient.
Why don't we include Brewer's Yeast?
Studies have shown that Brewer's Yeast can cause adverse reactions in some people, most commonly weight gain, stomach cramps, dry mouth, and nausea.
Why aren't we labeled "gluten free"?
While the blend is technically gluten free and contains gluten free ingredients, we are in the process of rigorously testing to make sure that each Lactation Latte is compliant with FDA standards for this allergen.
Return Policy
This product is not eligible for return.