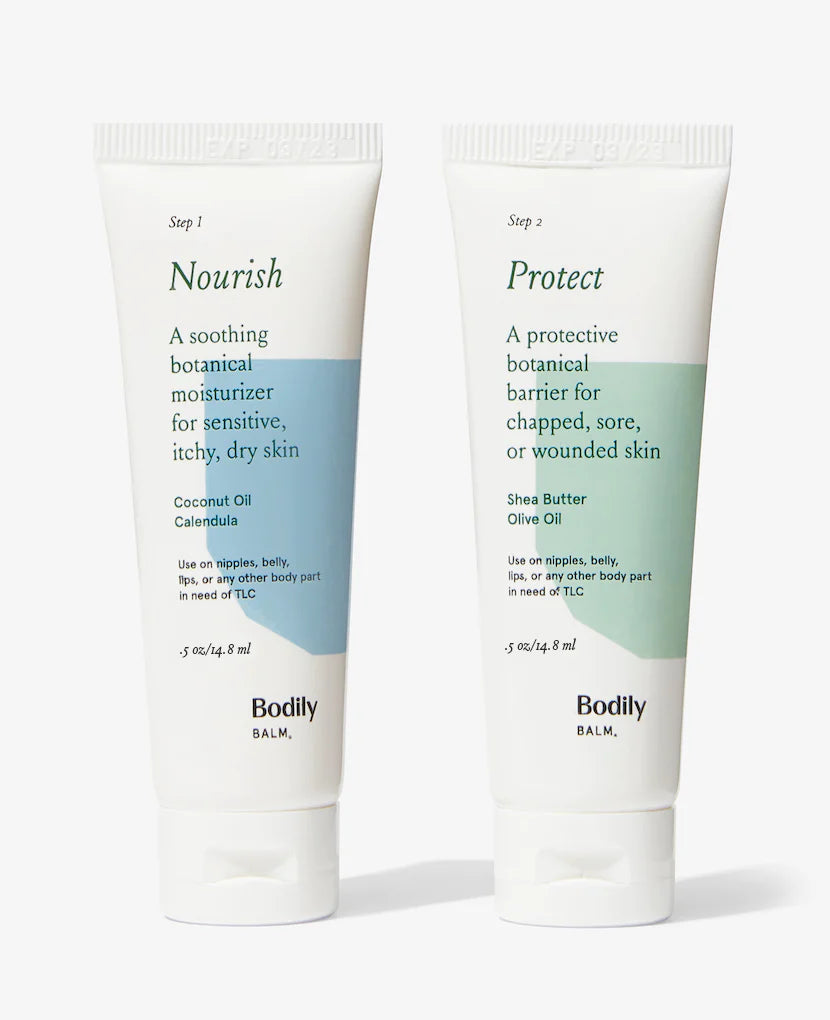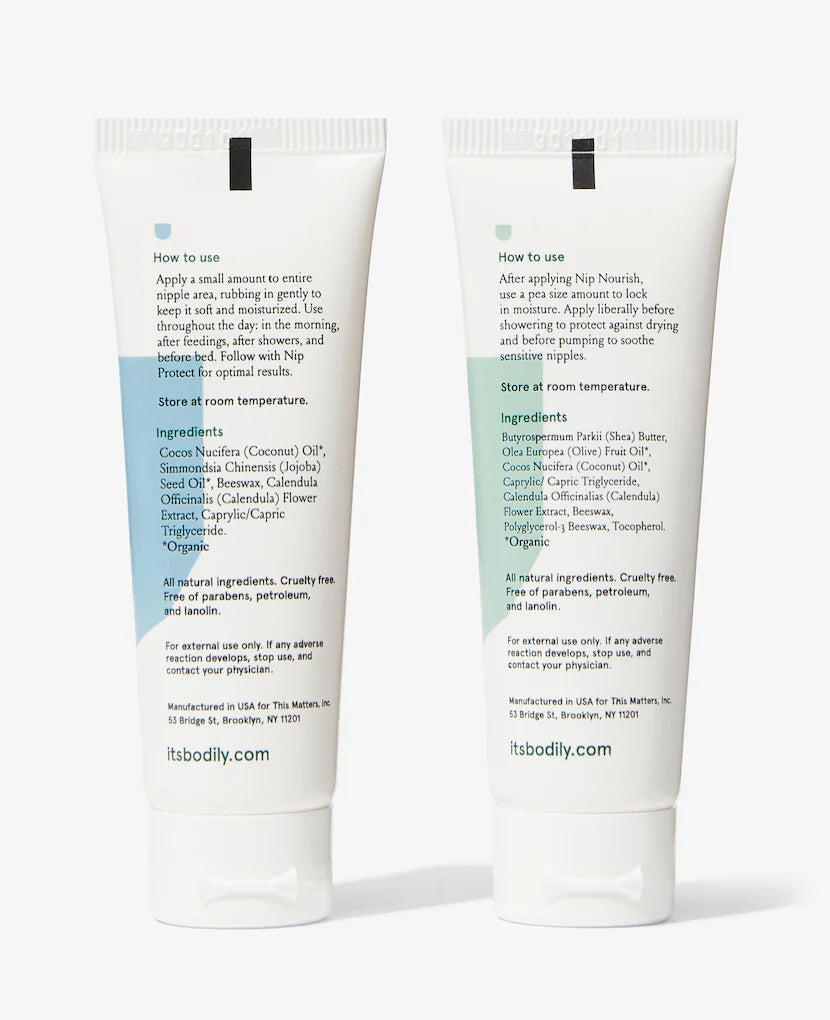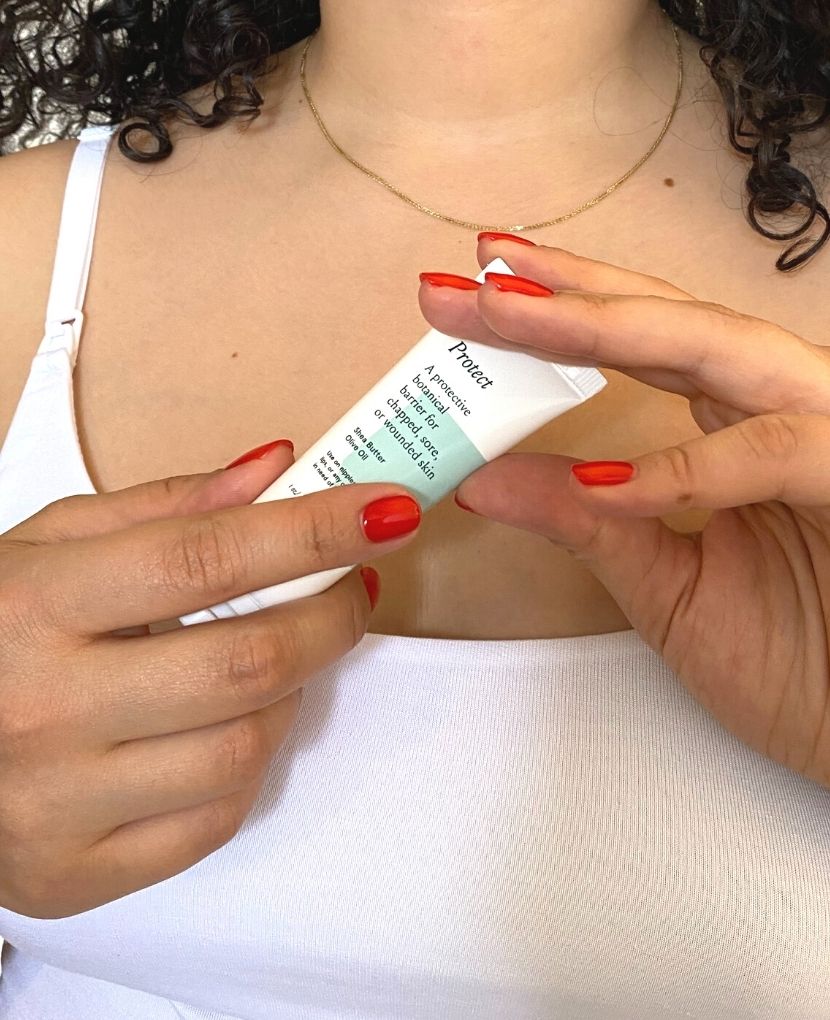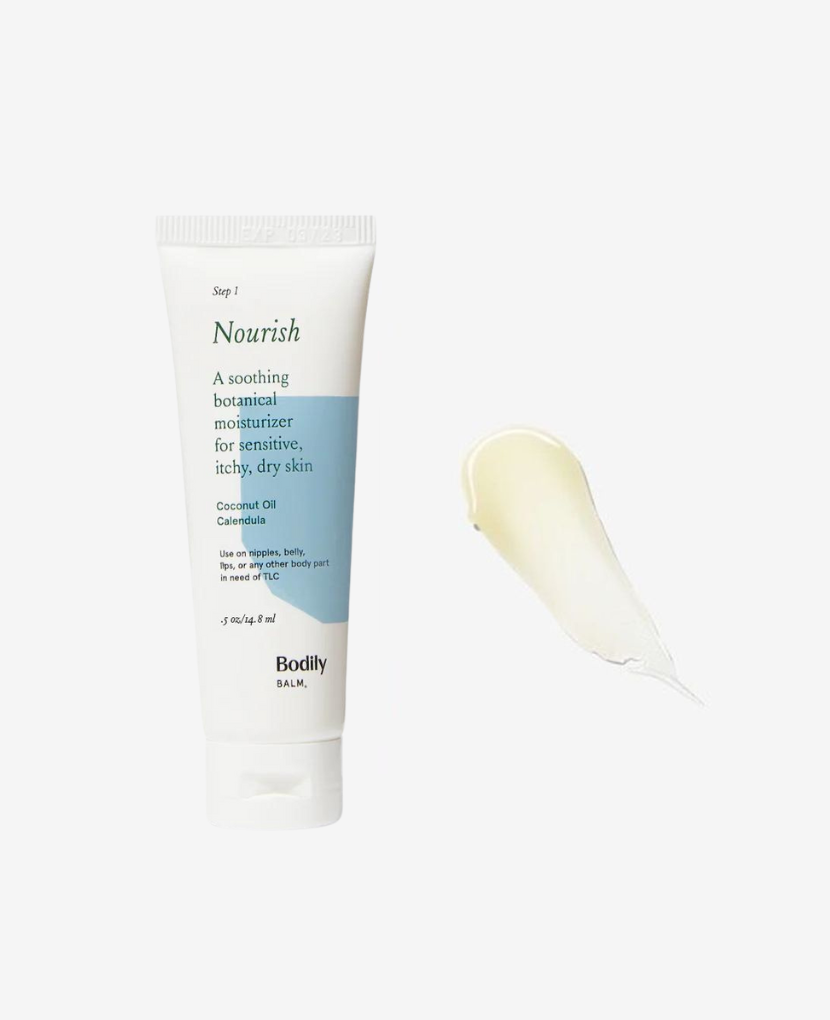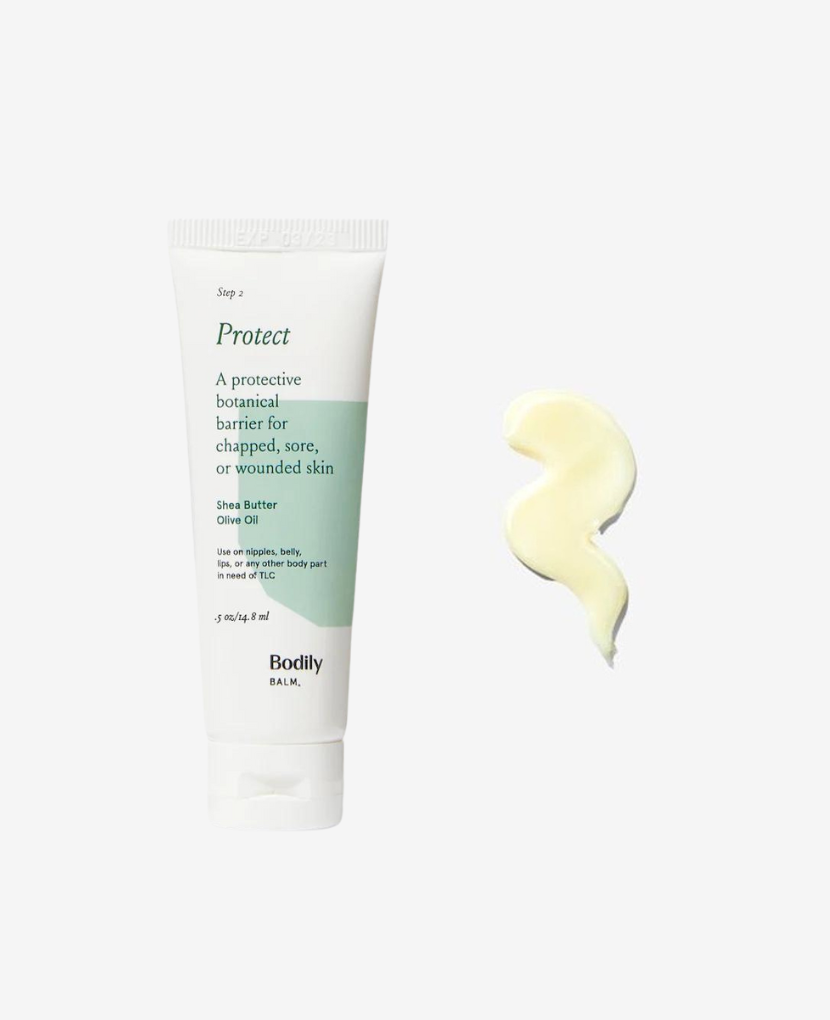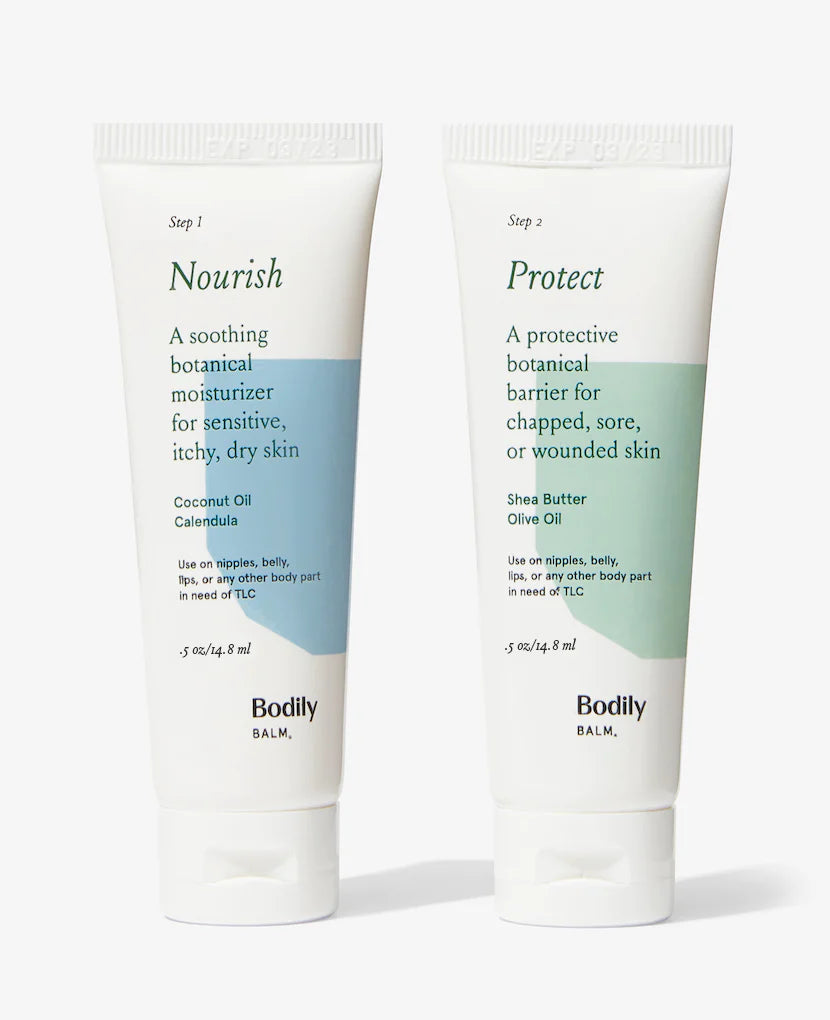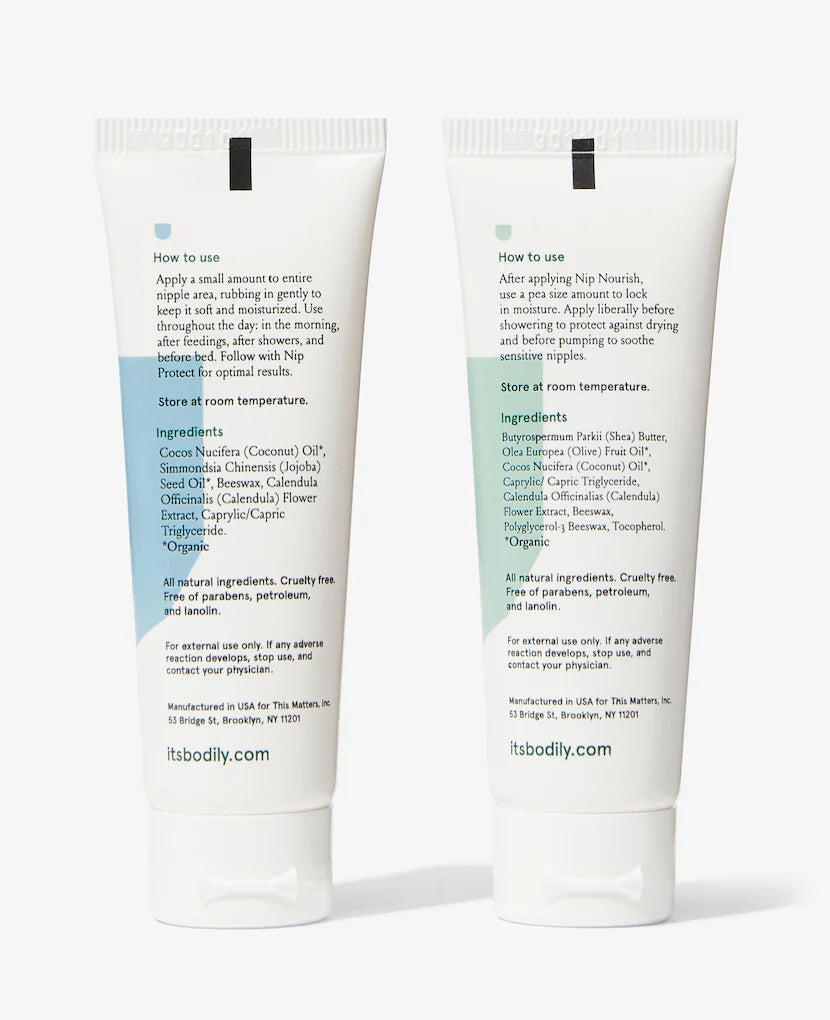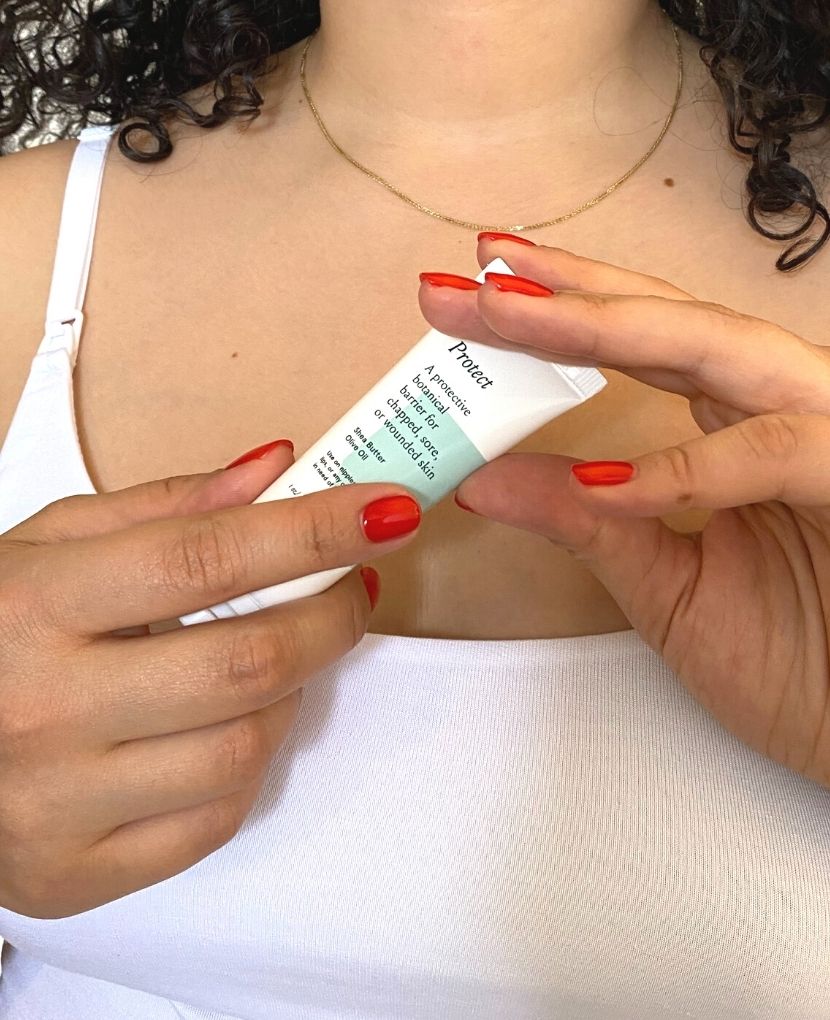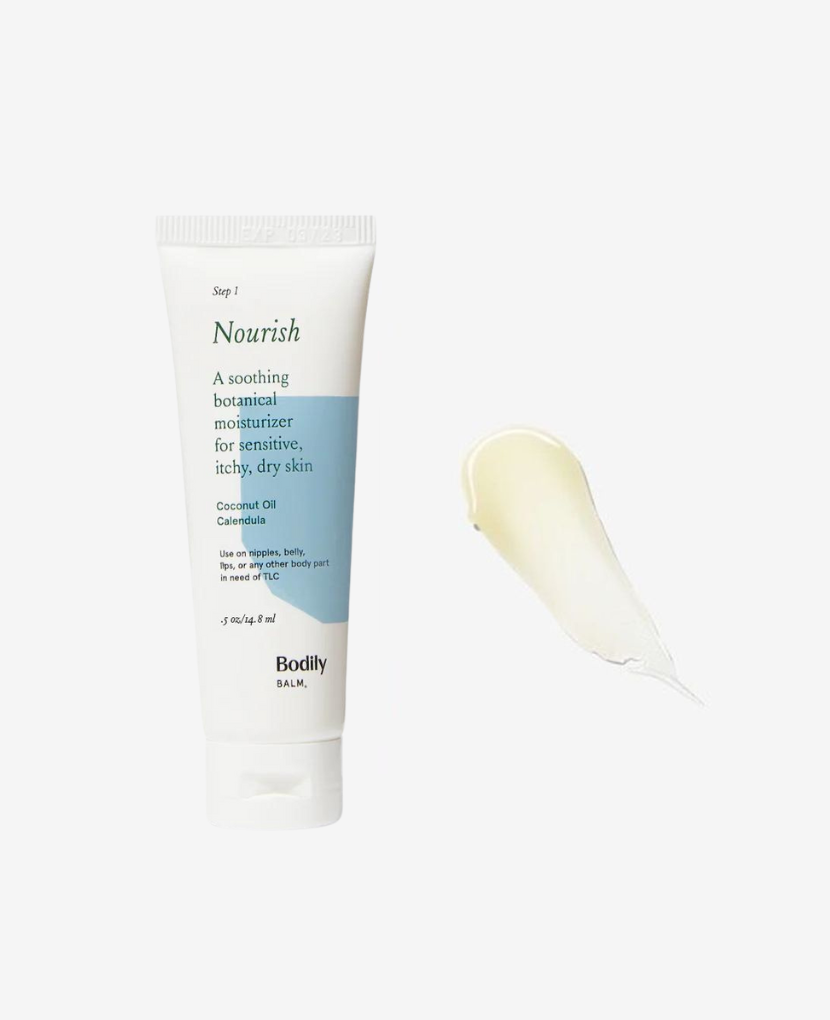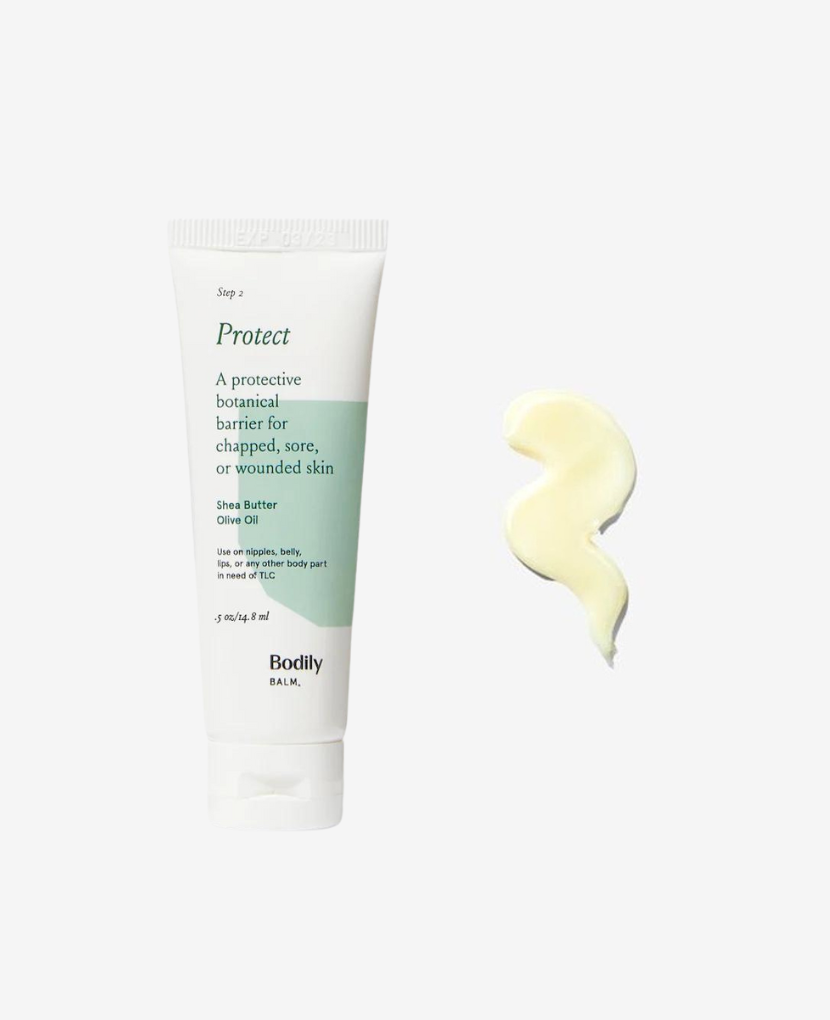 Bodily
Nip Duo 0.5 oz
The perfect solution to hydrate and protect sensitive skin organically
$15
Meet our organic and all-natural care system, Nip Duo. Formulated to nourish and protect skin wherever and whenever it needs some TLC, whether preventing dry nipples, soothing cracked nipples, or easing discomfort from the stretch of pumping or breastfeeding. Made with oils and plant-based ingredients that help soothe abrasions and irritation, this duo can be used on skin anywhere else on your body that needs additional love.
First hydrate with Nourish, which increases skin elasticity and provides soothing moisture; then lock it in with Protect, our plant-based lanolin alternative.
Named Best Double Duty Protection by Babylist
All-natural ingredients. Cruelty-free. Evidence-based and formulated with a certified lactation consultant.
What's Included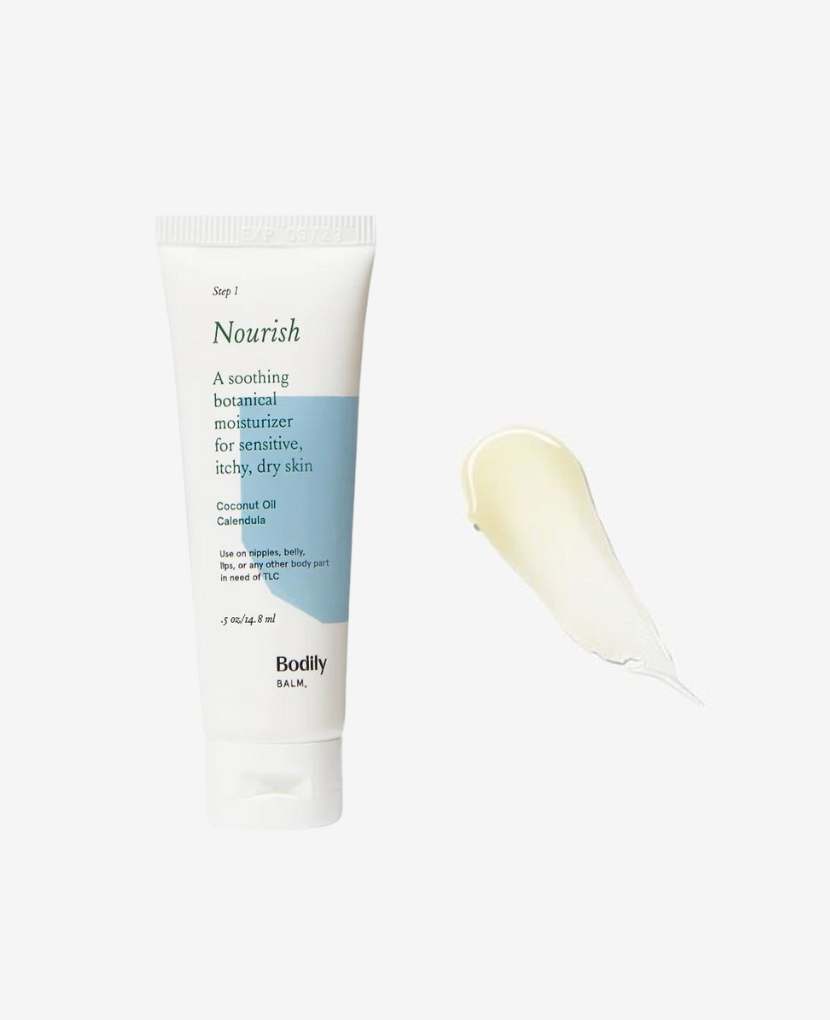 Nourish (0.5 oz.)
Step 1: Keep that delicate skin from drying and cracking with this buttery, coconut oil–based moisturizer. Use this hydrating balm as often as you'd like.
Protect (0.5 oz.)
Step 2: Lock moisture in with our plant-based alternative to lanolin that's rich with shea butter and olive oil.
Ingredients
NOURISH
Organic Coconut Oil, Organic Jojoba Seed Oil, Beeswax, Calendula, Calendula Flower Extract, Caprylic/Capric Triglyceride
PROTECT
Shea Butter, Organic Olive Fruit Oil, Organic Coconut Oil, Caprylic/Capric Triglyceride, Calendula Flower Extract, Beeswax, Tocopherol
Free of parabens, dyes, fragrances, petroleum and lanolin. Made in USA.