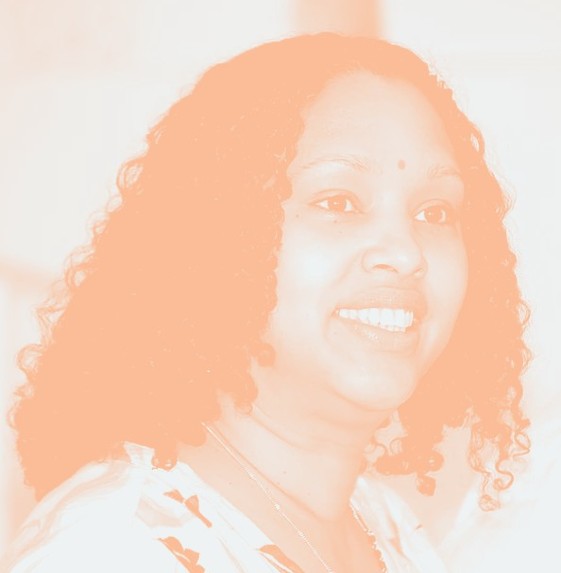 What to know and what you can do ahead of time
Breastfeeding and COVID-19
Interview with Andrea Syms-Brown, IBCLC & Bodily Expert
Breastfeeding in the time of COVID-19
If you are pregnant or postpartum during the COVID-19 outbreak, we know that the stress of a pandemic is putting extra on your already overflowing plate. Bodily is talking to our team of experts to bring you practical, targeted information that can help you navigate this scary time with confidence. You got this.
Breastfeeding can be challenging for any new parent, without the concerns of COVID-19. We turned to NYC-based lactation consultant Andrea Syms-Brown (IBCLC), who is Bodily's consulting pro on all things breastfeeding, for insight on what to do the same and differently right now. Andrea has some useful information to help you identify what's normal in the early days of breastfeeding and when you might need lactation support or medical attention (and how to get the most out of digital interactions). Read on to find out how to establish your new normal.
What should I do differently right now?
A large part of the challenge with COVID-19 is the unknowns of the virus. It hasn't been studied for long enough to draw concrete conclusions on breastfeeding or breast milk transmission, and the flu or SARS are often used as proxies for how the virus might behave. If you are diagnosed with COVID-19 while pregnant or after giving birth, make sure to consult directly with your doctor on the best way to proceed, taking into account the health of both you and your infant.
If you have COVID-19:
Much is unknown about how the coronavirus transmits between a mother and an unborn baby. The CDC states that "We do not know whether mothers with COVID-19 can transmit the virus via breast milk, but the limited data available suggest this is not likely." While still encouraging the use of breast milk for a newborn, the CDC does note that expressing or pumping milk and having another well caretaker feed the infant does lessen his or her risk of contracting the virus through respiratory droplets. WHO recommends a similar protocol if the mother is too unwell to breastfeed, as well.
Skin-to-skin is a deeply important way to bond with your newborn and does not need to be skipped. The World Health Organization advocates for "close contact" for the mother and baby, which includes "hold[ing] her newborn skin-to-skin and shar[ing] a room with her baby." Hands should be washed for 20 seconds before and after handling the baby and a mask should be worn during breastfeeding. WHO also points to the importance of routinely disinfecting all surfaces having to do with breastfeeding and the baby.
If you do not have COVID-19:
Best practices reign supreme, as always with a newborn. "I want to note that we always say that handwashing is important for anyone who is around a newborn, but in the era of COVID-19 it is imperative that handwashing is done properly. Sing Happy Birthday, sing I Will Survive, whatever you want—but scrub up properly for 20 seconds," says Andrea. If you are finding yourself stressed during the breastfeeding process, try skin-to-skin to calm down. "Practicing skin-to-skin can decrease a lot of the anxiety that families are feeling. Skin-to-skin carries so many benefits for the baby and the family including lowering blood pressure and cortisol levels and increased oxytocin levels for the mother and baby," suggests Andrea. 
"During this specific time of COVID-19, new mothers are being discharged earlier than is typical," says Andrea. "So, it's very possible to return home before your breasts become engorged, and that can register as an alarming thing. But it is normal and will pass as your milk starts to flow and you develop a rhythm of feeding with your baby. Understanding what is happening to your body in your first few days after birth and realizing that these are normal processes can go a long way in quelling anxiety." 
How can I communicate with my doctor or lactation consultant?
For people who are healthy and want to keep it that way, one of the most important elements is staying out of doctor's offices if possible. The AAP recommends telehealth, explaining "If additional breastfeeding support is necessary, consider providing via telemedicine or telephone. Use of video calls to offer face-to-face connection may enhance support." Setting yourself up with the right tools and the right information can help you not only have a better shot of breastfeeding without issues, but also helps you to give your doctor or lactation consultant the fullest picture of what is happening. "We are active listeners and observers—if we are on a video chat, we can identify and understand what we're seeing and offer help," says Andrea. "A visual cue for us is all we need to troubleshoot the issues and offer immediate help." Get a tripod or a holder for your phone so that you can have both hands free while you talk to your lactation consultant and she can have a full view of yourself and the baby if you don't have someone who can act as cameraman for the session. Ask your consultant if she's comfortable with you recording the session so you can go back and listen to her advice later on. Many lactation consultants will bring a baby scale with them to check how much milk the baby is taking in — having one at your home will help to share that helpful information for more targeted advice.
How can I prevent issues from happening?
Nipple care is everything...
"Nipple care is everything," explains Andrea. Nipple damage and infection are a common cause of doctor's office visits but can be prevented with the right products. "Having nipple care products at the ready and keeping nipples moist is so important in preventing damage. Some nipple discomfort is common and protecting that delicate skin with a product like Nip Nourish is ideal all day long. A more barrier-creating product like Nip Protect is essential before showering, as it protects from the dehydrating effects of water."
Having the right bra makes a big difference...
Andrea also advises that a bra that allows for engorgement is also a must-have. "If you are discharged from the hospital before your breasts become engorged, you could be wholly unprepared for how much your breasts will grow in size. The Insider Bra is such a perfect early stage nursing bra, it really is ideal for breast health as it doesn't compress breast tissue or restrict the breasts as they fluctuate in size."
What red flags should I be looking out for to call my doctor about?
 "If you find your breast milk is not flowing—you are engorged but milk is not coming, you need help," says Andrea. "If you feel unwell, have an elevated temperature of over 100 degrees F, your breasts feel hard, look red or feel tender to the touch, and no milk is flowing, these could be signs of a breast infection." Your doctor will advise on if you need antibiotics or other medication. "Extreme nipple damage—abraded skin; sore, cracked nipples that are bleeding; or any intense pain is a sign that support is needed to determine the cause of the pain" is another red flag Andrea recommends scheduling a tele-health appointment with your lactation consultant (IBCLC) for.
What precautions should you take with your breastfeeding support system?
"Limiting visitors during this time is always a recommendation but is especially important now because anyone who is at risk—elderly family and friends especially—could be compromised by something you could have come in contact with at the hospital if you gave birth there," says Andrea. "And the converse is true for anyone who comes into your home." As tempting as it might be to have family and friends come by to visit, following your state's guidelines on social distancing and limiting group gatherings should lead the way. FaceTime and family Zoom meetings can go a long way in these early days.
All opinions and views expressed by our experts are their personal opinions and are not medical advice. Always consult your care provider if you have questions or concerns.
---
For more guidance on Breastfeeding, read our articles on topics including cracked nipples, engorgement, and itchy nipples.
Check us out on Instagram @itsbodily for interviews with our experts and additional tips and tidbits. We are here for you.